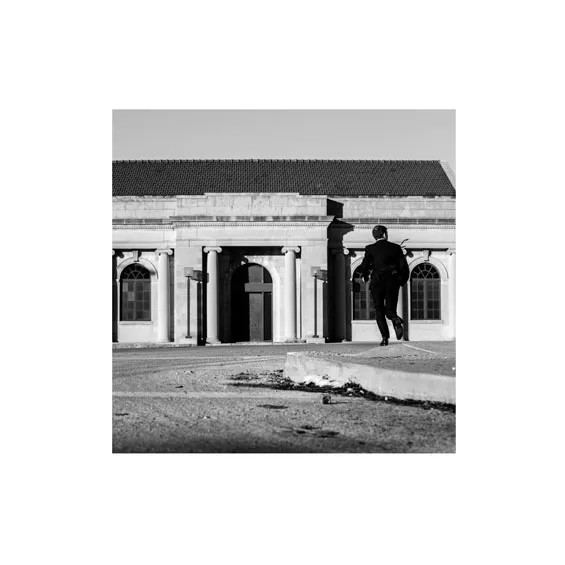 Forgive the extended absence of a proper Educated Guess album. In the six years since West Skyline Drive was released, songwriter, composer, pianist and lead singer Charlie Brumley has written a Civil War-inspired song suite, staged the sci-fi musical Chrono Man and lent his talents to various acts around town. But the Educated Guess has long been his most fertile ground, and the protracted gestation period between albums allowed his skills -- and his vision for the band -- to grow.
If Brumley's earlier songs channeled Springsteen's penchant for symphonic, cinematic scope through the confines of a four-piece rock band, this self-titled LP takes the Boss' source materials and coats the tracks in technicolor brilliance. Brumley has always counted Phil Spector and Brian Wilson as inspirations, but with an army behind him -- 42 musicians, including string and brass sections as well as a chorus, are listed in the liner notes -- the Educated Guess has now constructed its own Wall of Sound. Along with those California pop signifiers, traces of Burt Bacharach, Motown and Philly Soul sneak through, and the girl-group harmonies of the Honeys serve as trebley angels on the shoulder of Brumley's plaintive, somewhat limited tenor voice. From a sheer compositional standpoint, there's been nothing to parallel the Educated Guess in the local pop and rock communities; these songs are precisely arranged and played with gusto and soul, and the scope of this self-titled album is both skillfully assured and musically ambitious.
Love is the topic du jour -- this is pure pop music, after all -- though a little too often Brumley hammers home the point, and the L-word in particular, so much that it dulls the effect over fifteen tracks. Love may be eternal, but Brumley's over-reliance on some of the outdated language and referential arrangements puts a few too many of these tracks in the realm of pastiche. For all the fun trainspotting that the album offers (it's hard to tell if "Baby If You Want It" owes more to "Tracks of My Tears" or "Walk Away Renee"), the more these songs sound like the soundtrack of Grease, the less entrancing they become. But when the band strips back the simulacrum, the true beauty of the tracks seeps in. Kristin Dennis pairs off with Brumley on the gorgeous "Tomorrow's World," which drips with lush arrangements, a heavenly choir and a turn from Dennis that is as fragile as her work in Née was brash. Brumley channels some of that brokenness on the languorous "The Best Part" and ends the album with a home run on "Maybe." On those songs and a few others here, he uses the language of big-budget pop orchestrations to tell his own story.
The Educated Guess' record-release show takes place tonight at 8 p.m at Off Broadway, 3509 Lemp Avenue. Syna So Pro is also on the bill. Click here for tickets.
Want your CD to be considered for a review in this space? Send music c/o Riverfront Times, Attn: Homespun, 6358 Delmar Boulevard, Suite 200, St. Louis, Missouri, 63130. Email music@riverfronttimes.com for more information.