[image-10]
Two of St. Louis' strangest, Yowie and Brain Transplant, start off the week opening for Sub Pop recording artist (and inventor of the genre "trip metal") Wolf Eyes at the Luminary. Maybe that's too weird and you prefer a lighter sound? Sylvan Esso provides the chill vibe on Tuesday night while Neil Salsich of Acoustics Anonymous leads a whole night of singer-songwriters at Thurman Grill on Wednesday. This weekend brings a benefit for legendary bluesman Roosevelt Sykes at the same site where he performed his final show: BB's Jazz, Blues and Soups. There's no excuse to stay in -- see a different genre every night of the week.
MONDAY, MARCH 16
Wolf Eyes w/ Yowie, Brain Transplant Monday, March 16 The Luminary 8 p.m. | $10/$15 By Joseph Hess Wolf Eyes came along in the late '90s, a time when noise was in vogue and breached the walls between audience and performer. Fashion tends to move in twenty-year cycles, so the world is about due for a Wolf Eyes renaissance. Led by American noise alum Nate Young, this trio builds strict industrial beats over a metallic-guitar mess. Tones drop and climb in rapid succession, twisting in tandem around scratchy sonic abrasions. The whole affair feels both confined and completely free -- a testament to the band's versatility.
See also: Critic Pick Comics: Wolf Eyes, Yowie and Brain Transplant Invade the Luminary
And for the (un)official Wolf Eyes after-party: O'ó of Dallas performs with Bludded Head and Van Buren at Foam. The ensemble (featuring members of the Unconscious Collective) blends frantic free jazz with low harsh tones to build a dark, threatening sound.
TUESDAY, MARCH 17
Sylvan Esso w/ Jenn Wasner Tuesday, March 17 The Ready Room 8:30 p.m. | $15 By Christian Schaeffer Few debut albums in 2014 were as self-assured as Sylvan Esso's self-titled release. That the band was a union of two seemingly disparate forces -- vocalist Amelia Meath of the folksy a cappella trio Mountain Man and programmer/instrumentalist Nick Sanborn of Megafaun and Made of Oak, among others -- was one of many sweet surprises from these beat-happy and sing-songy cuts. But don't let the dopamine rush scramble your brain; the opening track "Hey Mami" was as good a look at street harassment and cat-calling culture as any Jezebel or Feministing post. Jenn Wasner, best known as vocalist and guitarist for the mighty Wye Oak, will open the show with some of her more gauzy compositions.
WEDNESDAY, MARCH 18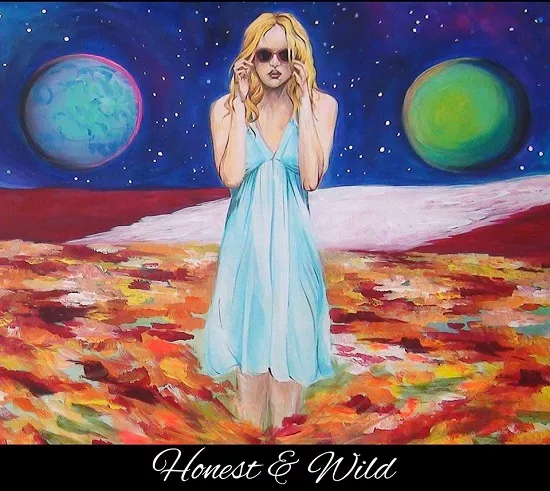 Neil Salsich (of Acoustics Anonymous) w/ John Hussung and Friends Wednesday, March 18 Thurman Grill & Provisions 8 p.m. | free By Christian Schaeffer From Acoustics Anonymous Crosses Genre Boundaries on Debut, Honest & Wild: It's to their credit that principal singers Neil Salsich and Drew Jameson don't drop their R's or play up some Appalachian drawl; their voices are strong and distinct on their own, though the band's slowpoke pass at the standard "Liza Jane" ends the disc on a twangy note. The group has the beardo bona fides to fit in with the jam band scene (its rotating drum stool is often filled by members of the Schwag and the Dark Star Orchestra); AA sticks mostly to the structure of roots music without much instrumental discursiveness.
THURSDAY, MARCH 19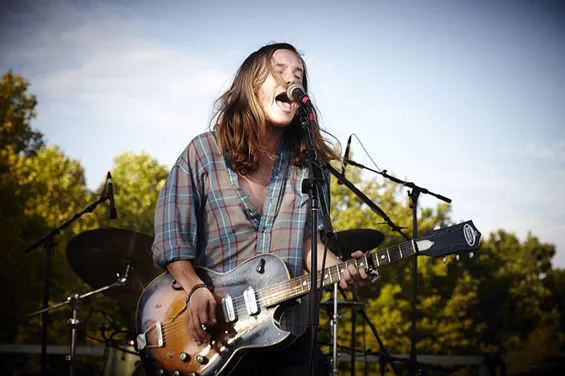 Desert Noises w/ Santah Thursday, March 19 Off Broadway 8 p.m. | $8-$10 By Roy Kasten Seekers of good, young rock & roll bands with something to say -- and the instincts to say it with meaning and feeling -- will find Provo, Utah's Desert Noises to be a revelation. Without ever sounding like trend-spotters, these four young men tear up the blues with slide guitar and stomp, augmenting the band's sounds with dark, Zuma-era Crazy Horse turbulence and Kinks-worthy hooks and harmonies. Think you've heard all this before? Maybe, but you'll want to hear how much heart and smarts these not-so-nice young Mormon boys add to the rock tradition.
Follow through for more of the best happening in and around town all week long. FRIDAY, MARCH 20
Jon Hardy and the Public w/ Avon Dale, Bo and the Locomotive Friday, March 20 The Firebird 9 p.m. | $8 By Christian Schaeffer From Jon Hardy & the Public to Release New Album Restless City Tonight at Off Broadway: Jon Hardy had already decided that his band's new album, its first full-length in seven years, would be called Restless City well before Ferguson and the rest of the greater St. Louis area became an international flashpoint for civil unrest. The title track itself is a tour of our town and its many scars; gunshots disrupt a summer's revelry, and a mother grieves over her gunned-down son in a lyric that is both oddly prescient and sadly evergreen. But Hardy has always been a songwriter blessed with empathy and devoid of much ego, and even when covering big issues (violence, decay, recessions), he favors the personal over the political.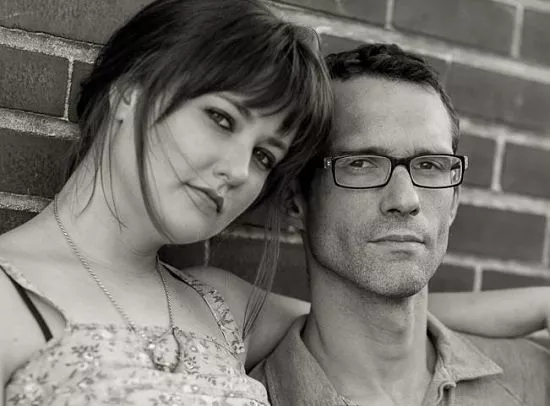 Letter To Memphis w/ Loot Rock Gang Friday, March 20 Schlafly Tap Room 9 p.m. | free By Mike Appelstein For guitarist Gene Starks and vocalist/ukulelist Devon Cahill, Letters to Memphis began as a reason to learn and play the works of some of their favorite songwriters, including Jenny Lewis, M. Ward, Jeff Mangum and Camera Obscura's Tracyanne Campbell. When the duo started writing its own songs they were, unsurprisingly, in a traditional style, with elements of folk, country and blues. Now augmented by a full band and a steadily growing cache of fine original material, Letters to Memphis has become a fixture in the city's live music community. Songs like "The Oleatha Shuffle" (about the street where Cahill and Starks live) and "Rest Your Head" are whimsical, even playful in nature. However, it's the smokier, slower material, like "Time" and "Your Eyes and Mine," that really suggest great things in the near future.
SATURDAY, MARCH 21
Chingy w/ Huey, Big Reeno, Zeus, TrevHype, Project Zero Elite, Tre Vaughn, Mad Money Mike, Murker Saturday, March 21 The Ready Room 8 p.m. | $20-$25 By Christian Schaeffer No one in St. Louis ever really forgot about Chingy. The man born Howard Bailey Jr. was this city's best shot at a post-Nelly superstar, and his one-two punch of "Right Thurr" and the immortal "Holidae In" seemed proof that his drawling, twangy style was primed for nationwide success. But save for a few post-Jackpot singles that had a little heat but no staying power, Chingy's career stalled. (He blames Capitol Records' fumblings and the persistent, much-denied rumors of his relationship with a transgender woman for his fall from the public eye.) No matter: His homecoming show at the Ready Room may reveal new material from a long-promised LP.
New Tongues w/ This City Of Takers, Old City Saturday, March 21 The Heavy Anchor 9 p.m. | $5 By Joseph Hess Columbia's New Tongues pours on the reverb with a heavy hand, soaking its own heady rock with a thick sheen of shoegaze. The drums go thud with a thunderous boom, moving sleek, simple riffs that recall an obvious yet much appreciated callback to '90s noise-rock heroes like the Jesus Lizard and Drive Like Jehu. Not that New Tongues lifts its sound from any one band, but the influences here are more than just audible. Sharp, punchy basslines provide a bed for the disparate guitar and ranting vocals to strike in tandem. The whole affair reeks of '90s worship, but more so the band picks up where many left off two decades ago with a sound that feels distinct and uniquely Midwestern.
SUNDAY, MARCH 22
Benefit Concert For Bluesman Roosevelt Sykes w/ Tom "Papa" Ray, Alonzo Townsend, Brian Curran, Ethan Leinwand, Curt Landes, Animal Children Sunday, March 22 BB's Jazz, Blues & Soups 3 p.m. | $10 Maybe you don't know Roosevelt Sykes, read more about him in The 100 Greatest St. Louis Songs: "I'm leaving St. Louis, I'm going out Grand Avenue." And that's where the singer's troubles begin. Eventually the legendary blues highway, the inspiration to umpteen songs and one seminal album by Bob Dylan, leads him to Memphis. Still, it all begins in St. Louis for Roosevelt Sykes -- a.k.a. Willie Kelly, Dobby Bragg, Easy Papa Johnson -- one of the most recorded and influential of our city's blues musicians. Historian Kevin Belford claims "Highway 61 Blues" is about a visit to Sykes' girlfriend's house; apparently the romance wasn't going so hot. "Breaks my heart to think about Highway 61," the Honeydripper sings, letting his fingers fly over the keys like he can't get off the road soon enough. Sykes, a prodigious traveler, returned to St. Louis in 1981 to give his final concert and christen the newly opened BB's Jazz Blues and Soups, not far from the vanished clubs where he held forth for so long.
Note: Though we wish we could, we can't feature every great show happening in town in just one post. Look for plenty more recommendations this Friday in our weekend shows post, peruse the St. Louis concert calendar for more ideas and let everyone know what else you're looking forward to seeing this week in the comments below. To be considered for coverage in RFT Music, submit show info online or drop us a line anytime.
RFT MUSIC'S GREATEST HITS
Remembering STLPunk.com -- How to View the Site Today and Find Your Old Profile Page "Where Did My Dick Go?" The Gathering of the Juggalos' Best Overheard Quotations The Ten Best Dive Bars in St. Louis The 15 Most Ridiculous Band Promo Photos Ever
---