[image-10]
This week brings the calm before March's storm of touring acts coming to and from SXSW -- a great side effect of festival season. Don't let the cold cripple your love for local music -- DJ Crucial's release show at Blank Space on Friday is a good place to start. For fans of blues, punk and hip-hop, there's a great gig every night this week. Read on for just a small sample of our city's vibrant music scene.
MONDAY, FEBRUARY 23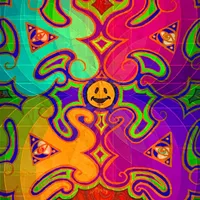 The Stone Sugar Shakedown Monday, February 23 Cicero's 8:30 p.m. | $6 From Best Jam Band St. Louis 2012: When the average citizen thinks of jam bands, names like Phish and Widespread Panic come to mind. But Led Zeppelin jammed too, and Stone Sugar Shakedown's blues-steeped explorations tend to resemble the latter. The band sounds and looks transplanted from the 1970s, with hints of the Blues Brothers and Funkadelic, and it doesn't hurt that singer Tracy Gladden can alternately channel Grace Slick and Roberta Flack. It is no surprise that Stone Sugar Shakedown is incredibly active with appearances at clubs and festivals throughout the Midwest. The band is a crowd pleaser; it is sometimes funky, sometimes psychedelic, but it always infuses its tunes with an energy that only true believers in the power of rock can embody.
TUESDAY, FEBRUARY 24
Kevin Gates Tuesday, February 24 The Ready Room 8 p.m. | $22-$25 By Charles Purnell Baton Rouge's Kevin Gates has never been one to pull punches. Between his endlessly entertaining social media presence and puzzling media interviews, the XXL 2014 Freshman Class alumni has released a string of projects to an ever-growing fan base. With his latest mixtape Luca Brasi 2, Gates continues to separate himself from the latest generation of Southern rappers with his direct lyrics, infectious energy and unique brand of introspection that only he can provide.
WEDNESDAY, FEBRUARY 25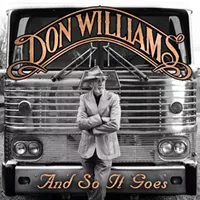 Don Williams Wednesday, February 25 River City Casino and Hotel 8 p.m. | $47.50-$77.50 By Roy Kasten Texas native Don Williams first emerged as a songwriter in Nashville in the early '70s, a time when lush countrypolitan music was devolving into soft pop with the likes of Marie Osmond and John Denver blurring the focus past recognition. Williams, however, had a warm, supple baritone and an understated but moving feel for ballads that connected his style to major figures like Lefty Frizzell and Ray Price. Over the years, Williams has been covered by everyone from Eric Clapton to Bonnie "Prince" Billy, and if you're a fan of bands like Lambchop, you owe it to yourself to seek out the source of that deep, rich country-pop sound.
THURSDAY, FEBRUARY 26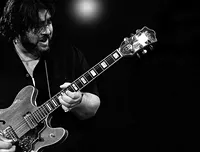 Nick Moss Thursday, February 26 Blues City Deli 6 p.m. | free By Christian Schaeffer In the six months since Michael Brown's death and the unrest that has sprang from Ferguson, musicians at home and abroad have registered their thoughts, their rage and their hope within their music. No shortage of hip-hop acts used their songs as social and political platforms, but Nick Moss prefers to use the language and music of the blues, hip-hop's musical grandaddy, to say his piece. He released "Shade Tree" in late November, calling it "a reflection of St. Louis civil unrest." In the gospel-tinged song, Moss sings from the perspective of a man whose neighborhood is changed forever by violence and distrust. The song reads like a sad realization, but something about Moss' tremulous, soulful voice gives a glimmer of hope amid the pain.
Follow through for more concerts happening in and around St. Louis all weekend long. FRIDAY, FEBRUARY 27
Photo by Jennifer Silverberg
DJ Crucial Birthday/Retro Active Double Cassette Release Party w/ Count Bass D, DJ Crucial, DJ Agile One, Black Spade Friday, February 27 Blank Space 9 p.m. | $7 By Charles Purnell St. Louis' Rob Fulstone, better known as DJ Crucial, is a long-time luminary in the local hip-hop scene. From his massive record collection to his killer DJ sets and boom-bap, sample-heavy production style, he has become a consistent figure in an ever-shifting musical landscape. Retro Active is his latest cassette release -- the product of a partnership between F5 Records and ambitious upstart Thrash Flow -- that continues to solidify Crucial as one of the best in the city. DJ sets from Count Bass D, Black Spade, DJ Agile 1 and Crucial himself will keep the grooves fresh while visual artist Ian Quattrocchi will dazzle with live art. You snooze, you lose.
Peter Martin w/ Federico González Peña Friday, February 27 The Sheldon 8 p.m. | $30-$50 By Nick Horn University City native and jazz pianist Peter Martin has a pretty impressive set of credentials, and that's putting it lightly. Martin serves as the musical director for iconic jazz singer Dianne Reeves, and was responsible for arranging and providing piano for her Grammy-winning soundtrack to the film Good Night, and Good Luck. In addition to his work with Reeves and the three albums he has released under his own name, Martin has recorded with jazz legends including Johnny Griffin, Wynton Marsalis and Joshua Redman, and he also offers an innovative and comprehensive curriculum of online jazz-piano lessons via his website, petermartinmusic.com.
SATURDAY, FEBRUARY 28
Koffin Kats w/ Opposites Attack Saturday, February 28 Fubar 8 p.m. | $10-$12 By Jaime Lees From the RFT Music archives: Instead of feeling cornered or trapped by its "psychobilly" label, the Koffin Kats embrace it. The tattooed, mohawked and pompadour-sporting trio possesses endless energy, meaning that its music is fast-paced, punk-derived and just a little bit evil. The band's sound isn't limited to just one genre, however; anthemic new songs prove that the Koffin Kats really know how to bring the horror business. (Think a slightly punk-rock Elvis Presley singing the Misfits.) Its live shows are always lively and fun, but take care: Sometimes the Koffin Kats excite audiences so much, its fans get a little rowdy and aggro.
Ricky Skaggs and Kentucky Thunder Friday, February 28 The Sheldon 8 p.m. | $40-$45 From the RFT Music archives: Reading Ricky Skaggs' bio is like skimming a list of country, folk and rock critical darlings. The celebrated mandolin player started out as a sideman for Ralph Stanley and Emmylou Harris, recorded with Bruce Hornsby and has jammed with Phish and the Raconteurs. But such ecumenical tastes haven't dulled his love for bluegrass from his native Kentucky. This past fall Skaggs released Solo: Songs My Dad Loved, and the disc pays tribute to his musical roots with little more than mandolin, banjo, fiddle and his slightly weathered, tenor voice. While Skaggs plays and sings every note on Solo, this week he'll be joined by his all-star backing quintet, Kentucky Thunder.
SUNDAY, MARCH 1
Milo Greene Sunday, March 1 Blueberry Hill 8 p.m. | $15 By Kiernan Maletsky From the RFT Music archives: The many-headed Milo Greene has found its national footing this year on the strength of its exceptional self-titled debut full-length. The Los Angeles quintet employs masterful harmony and thoughtful composition to the end of one of the year's best folk efforts. Everyone but drummer Curtis Marrero sings and switches instruments, so what might have been a fairly staid live show should instead be dynamic. This will be Milo Greene's first stop in St. Louis, and given its trajectory you might not have many more chances to see the band this up close and personal.
Note: Though we wish we could, we can't feature every great show happening in town in just one post. Look for plenty more recommendations this Friday in our weekend shows post, peruse the St. Louis concert calendar for more ideas and let everyone know what else you're looking forward to seeing this week in the comments below. To be considered for coverage in RFT Music, submit show info online or drop us a line anytime.
RFT MUSIC'S GREATEST HITS
Remembering STLPunk.com -- How to View the Site Today and Find Your Old Profile Page "Where Did My Dick Go?" The Gathering of the Juggalos' Best Overheard Quotations The Ten Best Dive Bars in St. Louis The 15 Most Ridiculous Band Promo Photos Ever
---