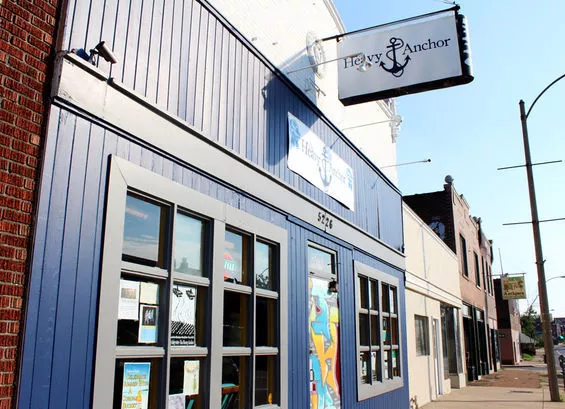 It's no secret that St. Louis likes to drink. Men's Health's countdown of "America's Drunkest Cities" rated us at No. 9, sandwiched between the less-loaded Reno, Nevada, and the slightly more sloshed Austin, Texas.
We here at RFT Music think St. Louis can do better than that, and with that in mind, we've decided to share with our readers ten more of the city's best dive bars.
It's hard to believe that it's already been two years since our last roundup of the best dive bars in town, but time really flies when you spend it getting drunk in a dark room.
See also: The Ten Best Dive Bars in St. Louis
CBGB (3163 South Grand Boulevard, 314-776-3756)
No list of St. Louis' greatest dives would be complete without including the South Grand institution CBGB. For more than 25 years this delightfully decrepit bar has occupied its place at the center of an ever-changing commercial strip while managing to change strikingly little itself. Drinks are stiff and cheap, and the patio out front provides some of the city's best people-watching.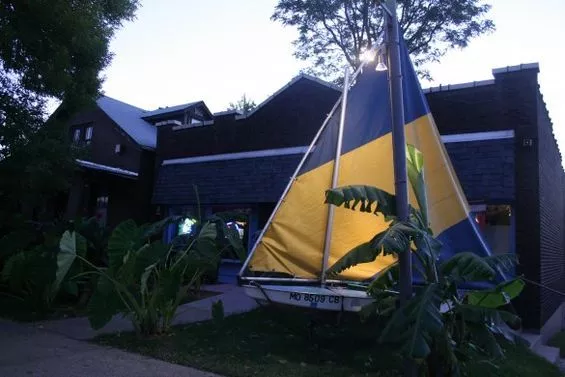 Colorado Bob's Ship of Fools (3457 Morganford Road, 314-772-7564)
At the southern edge of the Morganford Business District, marked by a sailboat and a Busch beer sign, is one of the city's most laid-back bars. Friendly bartenders serve even friendlier regulars, classic rock plays on the jukebox and smoke fills the air at Colorado Bob's Ship of Fools, a south-city oasis where you'll feel like you're living in a Jimmy Buffet song.
Iowa Buffet (2727 Winnebago Street, 314-776-8000)
Tucked cozily within the Gravois Park neighborhood, Iowa Buffet is a neighborhood bar where you can buy a cold beer and one of the city's best burgers for mere pocket change. Their "Hank Burger," named after the bar's original owner, features beef from St. Louis' own Kern Meat Company, cooked on an anachronistic gas broiler behind the bar and served with your choice of toppings.
34 Club (34 North Euclid Avenue, 314-367-6674)
Surrounded by posh cocktail bars and upscale restaurants, the 34 Club is an oasis of cheap drinks, casual dress and neon signs in the middle of the Central West End's Euclid Strip. As the sign out front says, the 34 Club has been open since 1941, and it shows no signs of stopping.
Silver Ballroom (4701 Morganford Road, 314-832-9223)
About a mile south of Colorado Bob's on Morganford is another great south-city dive with a decidedly different atmosphere. At the Silver Ballroom red light bathes the bar (or the "Retox Center") and punk rock fills the air, while a back room lined with a rotating cast of pinball machines provides the entertainment.
Hair of the Dog (1212 Washington Avenue, 314-241-3644)
A drastic contrast to the flashy dance clubs surrounding it, Hair of the Dog is Washington Avenue's faithful neighborhood watering hole. The patio out front is great for soaking up downtown, while the bar's narrow shotgun layout keeps it dark, even on the sunniest of days, making it a wonderfully cozy place to sample an impressive selection of draft and bottled beers.
Club Paladora (5620 South Grand Boulevard, 314-353-7790)
Located at South Grand and Bates Street in the sleepy Carondelet neighborhood is Club Paladora, an equally sleepy neighborhood bar. Though its name may conjure up images of a Latin dance club, Club Paladora is a Midwestern dive through and through. Single-serving bags of chips hang from clips next to the bar, smoke fills the air and imported beers are nowhere to be seen. With a surprisingly friendly clientele for a neighborhood hole in the wall, Club Paladora is a distinctly St. Louis dive.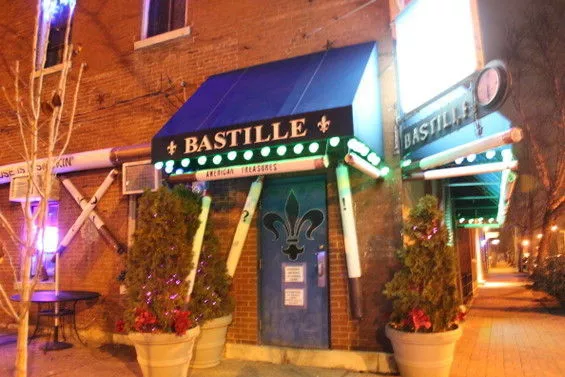 Bastille (1027 Russell Boulevard, 314-664-4408)
This Soulard gay bar offers one of the neighborhood's warmest vibes in a cozy space lined with vast quantities of knickknacks, ranging from Pez dispensers to swords, and even a stuffed buffalo head. The bar's patrons skew toward the older set, but drinkers of all ages and lifestyles are welcomed enthusiastically at Bastille.
J & A's Bar & Grill (10 North Newstead Avenue, 314-534-0335)
Short for Jimmy and Andy's, this CWE dive might be the neighborhood's most welcoming watering hole, filled with amicable bartenders and animated patrons. The staff claims that J & A's is the city's oldest bar, and also that Al Capone was once a frequent customer; whether or not those claims are true, J & A's is a great place to kick back with a cheap drink on a lazy day.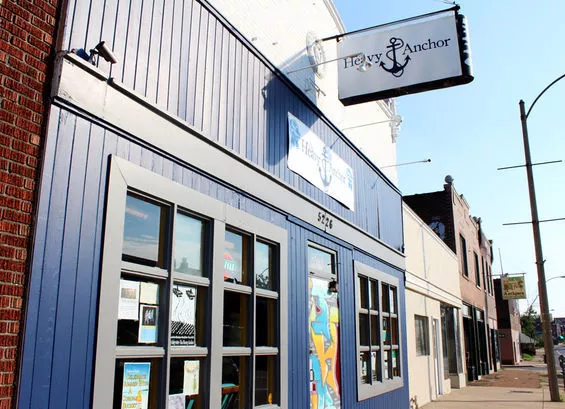 The Heavy Anchor (5226 Gravois Avenue, 314-352-5226)
Part dive bar, part concert venue, the Heavy Anchor may be the Bevo Mill neighborhood's least dive-y dive, thanks to its relative youth (the bar opened in 2011), but its cheap prices and chilled-out atmosphere position the self-proclaimed "dive bar" firmly within that category. Tuesdays are trivia, Wednesdays are usually movie night and shuffleboard (one of the city's best) is available every night.
Want more? Check out our original dive bars article, The Ten Best Dive Bars in St. Louis, for ten more great STL dives!
RFT MUSIC'S GREATEST HITS
The 15 Most Ridiculous Band Promo Photos Ever "Where Did My Dick Go?" The Gathering of the Juggalos' Best Overheard Quotations I Pissed Off Megadeth This Week, My (Former) Favorite Band The Top Ten Ways to Piss Off Your Bartender at a Music Venue
---