Cowboy Mouth plays both Friday and Saturday at the Old Rock House.
Remember last May when Jazz at the Bistro announced a $10 million expansion? Less than a year later the Ferring Jazz Bistro is now open to the public, complete with world-class acoustic treatment and a brand-new bar area. Take a look inside the new venue this week at Tommy Halloran's Sunday morning jazz sermon or any of the Bad Plus' eight performances across four nights. Locals are lifting off all over the city with stacked shows like the Prologue IV release party on Friday and Bruiser Queen's tour kickoff on Saturday. Read on for more great events happening every single day this week.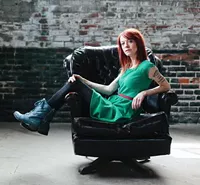 Suzie Cue and Friends w/ Letter To Memphis, Traveling Sound Machine, Dirty 30s Monday, January 5 Off Broadway 8 p.m. | $7 By Christian Schaeffer By the time early January rolls around, you've had to contend with the new year's resolutions and have already had a few days to blow promises to yourself. Maybe you took the boring old resolutions -- drink less, exercise more -- but the vow really worth making good on is that commitment to seeing more local music. The touring dead zones of January and February make that a pretty easy task, especially with this Monday night lineup. Suzie Gilb celebrates her thirtieth birthday as her rock alter ego, Suzie Cue, heads up a night of local bands including Letter to Memphis, the Dirty 30s and the Traveling Sound Machine.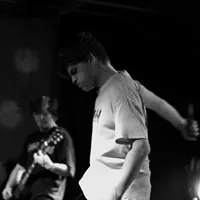 Free At Last w/ United Races, Primal League, Keep, Pillow Talk, Dissention Tuesday, January 6 Fubar 7:30 p.m. | $10 By Joseph Hess Springfield's Free At Last comes from an alternate world where Black Flag got as big as the Beatles (read: bigger than Jesus) and suffered the kind of Cobain-esque punksploitation that could only end with Rollins dead on his bathroom floor. While the punk set tends to idolize its forebears, some bands take the extra step and build on the genre's cracked foundation. Free At Last keeps catchy riffs deadlocked between strict beats and chooses to drive its songs with fierce, unnerving vocals. Its recent tape What's Inside Four Walls is rife with hooky jams for easy access.
G-Eazy w/ Kehlani, Kool John, Jay Ant, Marc Goone Wednesday, January 7 The Pageant 8 p.m. | $25-$29.50 By Evan C. Jones From 2013's G-Eazy Talks About Headlining His First Tour and Success As an Independent Artist: For most musicians, it can take a village to create everything that goes into a strong career, but most musicians aren't rapper G-Eazy. Early into his career, the young Bay Area native has criss-crossed the country on tour multiple times, shared the stage with such industry heavyweights as Drake and hit number three on the iTunes Hip-Hop Chart with his new release Must Be Nice...all as an independent artist. And he has no plans on slowing down now.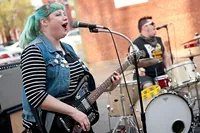 Bruiser Queen Tour Kickoff Show Friday, January 8 Foam Coffee & Beer 9 p.m. | $15 By Christian Schaeffer From Homespun: Bruiser Queen: Credit the sheen of dingy reverb, the reedy combo organ squeaking in the background or the genre-appropriate seven-inch vinyl format, but garage-rock duo Bruiser Queen sounds righteously ragged on this single. It's not that last year's Swears full-length sounds clean or polished; it's more that the band embraced a flubs-and-all looseness on these recordings that favors economy and grit. Morgan Nusbaum's guitar is rangy and reverberant throughout, giving her vocals more to push against. That means her voice -- which has shown remarkable range and control on her solo project -- simply pile-drives through these songs. For "In Your Room," double-tracked vocals allow Nusbaum to go primal on the lead vocals and coo along in the background as her own girl-group choir.
Follow through for more recommended concerts happening all weekend long.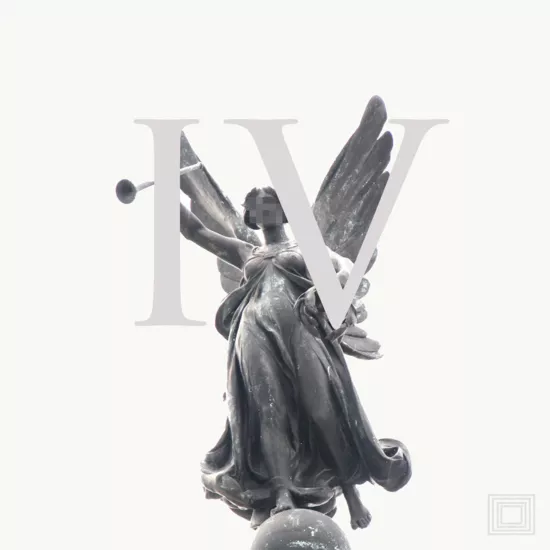 Prologue IV Release Party Friday, January 9 2720 Cherokee Performing Arts Center 9 p.m. | $5 By Christian Schaeffer Last year was a busy one for local label and genre-pushing collective Farfetched; Damon Davis and company released fine albums by local artists Black James, Mathias & the Pirates and Hands & Feet, and each release took various strands of hip-hop and electronic music and molded it into something experimental, personal and vibrant. That trend continues with the coming release of Prologue IV, the collective's annual best-in-show release that often finds label-mates sharing space and collaborating on new tracks. The release show will feature sets by CaveofswordS, 18andCounting, Abnormal and more.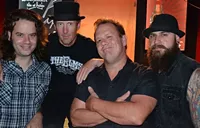 Cowboy Mouth Friday, January 9 Old Rock House 8 p.m. | $20-$35 By Christian Schaeffer The list of singing drummers is a short one. Levon Helm, Phil Collins and Ringo Starr pulled it off with grace, but it's tough to keep the beat and work the crowd at the same time. Such multitasking has never hampered Fred LeBlanc, who has led Cowboy Mouth from behind his kit for the past twenty years. The New Orleans-based band is known for its party-starting concerts, but unlike its fellow Big Easy bands, Cowboy Mouth doesn't rely on funk, soul or brass-fueled arrangements. The band prefers a more straight-ahead rock & roll approach, with big guitars, bigger drum fills and LeBlanc's full-bodied (and often over-the-top) vocals.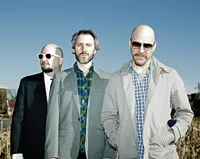 The Bad Plus Saturday, January 10 Jazz at the Bistro 7:30 p.m., 9:30 p.m. | $40 By Roy Kasten If the word "radical" can be applied to the Bad Plus' approach to jazz, it's best applied to the trio's total inversion of the avant garde. Deconstruction of pop and classical music is hardly unfamiliar in jazz, but the Bad Plus somehow takes the most classic of all classic rock -- Pink Floyd, Queen, even Nirvana -- and the most classic of all classical music (last year, the band embraced Stravinsky's Rite of Spring) and reminds listeners why they loved the tunes in the first place -- and why those familiar forms still hold unexpected musical secrets.
CaveofswordS w/ Vanilla Beans, Whoa Thunder Saturday, January 10 Foam Coffee & Beer 9 p.m. | free By Christian Schaeffer If successful marriages are built around love, respect and a division of labor, Sunyatta and Kevin McDermott's union bears fruit every time CaveofswordS takes the stage. She sings with entrancing verve and laser-direct clarity; he creates atmosphere with a mix of trippy samples and visceral musicianship. Since the release of its debut Silverwalks (and its remix companion Skillwavers), the band has grown to include a living, breathing rhythm section that has added both industrial and jazzlike colors to the palette.
Tommy Halloran's Guerilla Swing Sunday, January 11 Jazz at the Bistro 10 a.m. | $34.95 By Joseph Hess From Best Band St. Louis 2014: Tommy Halloran and his backing band perform live almost every night of the week -- every week of the year. You'd think that a schedule like that could become a wearisome drag, but day after day Tommy Halloran's Guerrilla Swing hits with power, versatility and -- if you couldn't tell by the bandmates' smiling faces -- absolute glee. Besides blowing through classic covers and standards, the band is distinct and original, teetering between jazz and blues. And, really, no two shows are the same as Halloran often brings in other players to expand on the band's already huge sound. Maybe Dave Stone will join to play saxophone at a small gig at Blues City Deli, or they'll bring on a marimba player at Herbie's Vintage 72. No big deal. Just the best band in St. Louis, doing its thing -- and worth seeing every time.
Note: Though we wish we could, we can't feature every great show happening in town in just one post. Look for plenty more recommendations this Friday in our weekend shows post, peruse the St. Louis concert calendar for more ideas and let everyone know what else you're looking forward to seeing this week in the comments below. To be considered for coverage in RFT Music, submit show info online or drop us a line anytime.
RFT MUSIC'S GREATEST HITS
Remembering STLPunk.com -- How to View the Site Today and Find Your Old Profile Page "Where Did My Dick Go?" The Gathering of the Juggalos' Best Overheard Quotations The Ten Best Dive Bars in St. Louis The 15 Most Ridiculous Band Promo Photos Ever
---