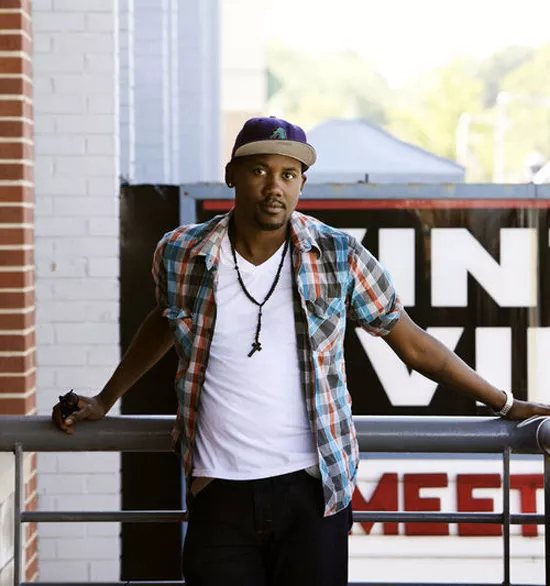 Photo by Jennifer Silverberg
Tef Poe's Cheer for the Villain was named "Best Local Album of the Past 12 Months" in our annual Best of St. Louis awards issue.
In a year that brought unprecedented attention to St. Louis, we're blessed to have musicians who tell the city's story from a variety of angles and in a whole host of styles. This list, culled from albums reviewed for the weekly Homespun column and listed alphabetically, represents an evolving scene filled with restless creative talents. Some are long-awaited albums from long-time favorites; some are relatively new projects from multifaceted artists. As always, some are new faces staking their claim.
Con
Solstice Part 2 (Dreams from a Snow Globe)
Con (Northside native Malcolm Chandler) operates within Muhammad Austin's MME crew, a stable of young, progressive lyricists who favor syrupy grooves and stuttered beats as their sparse but evocative palette. Chopped-up soul breakdowns become the background to "Reefer-bish," Con's most fluid track, while an ever-apt Shuggie Otis groove gets tricky on "$0Fall." Austin (a.k.a. Mvstermind), whose 2013 release A.D.D. (Artistically Day Dreaming) was a standout, provides engineering help and guest vocals on a few songs, including atmospheric closing track "ChillTrill." Taken alongside the other offerings from the MME collective, Con shows that he can hold his own on Solstice Part 2 while using the best talents of his friends to create a trippy, psych-soul experience.
---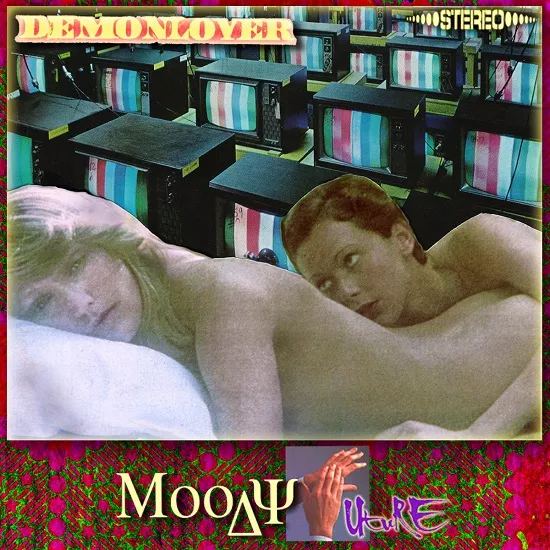 Demon Lover
Moody Future
In the three years of Demon Lover's existence, the band has taken pop-centric experimentalism not only as permission to muck about with a variety of styles, but also to exert some kind of mastery over them. The light-touch, melodica-driven dub of "3500 Spring"/ "Annie Got Mad" would sound like some white-dread Venice Café nightmare in any other context. But coming between gibberish boogaloo "Shimmy Shimmy Ya" (not an ODB cover, sadly) and the crust punk/nursery rhyme mashup "Counterattack!!" leaves the song sequence seemingly random but, at least, consistently incoherent. That Demon Lover is only physically releasing Moody Future on cassette (alongside streaming/digital) suggests a stylistic fluidity between, and often within, tracks.
---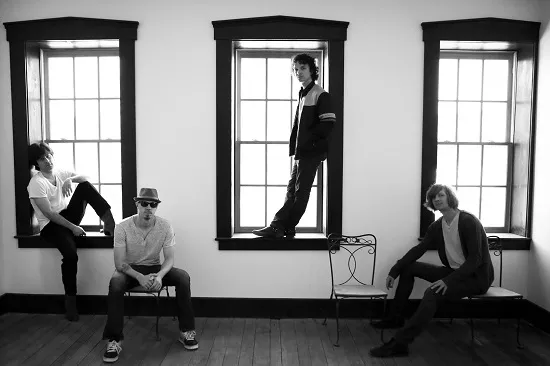 The Feed
Outsider
The Feed prides itself on being hard to pin down — and these nine songs don't offer one set path — but Outsider is sequenced to deliver the swiftest, most rock-oriented songs early on. "Celestial Ceiling" is a falsetto-driven piece of glammy New Wave that smartly starts the LP with the band's least typical song — the stops and starts offer white space where other songs in the band's catalog can feel overstuffed. The LP's second half gives the band room to stretch; the slow-growing thrum of "Everybody Wants You" shows the band's psychedelic strain, while the initially manic "Victim" builds to a staccato breakdown that displays the players' jazz chops.
---
Jon Hardy & the Public
Restless City
Since 2007's Working in Love, Jon Hardy & the Public has been content to release music in four-song spurts alongside the odd digital release; with Restless City, it's clear that Hardy was holding off on putting out another album until he had an obvious, coherent series of songs that skirted around a single theme. This time, Hardy turns his new set of songs outward to examine a world simply working to survive. Each verse in opening song "Something's Gotta Give" details a few characters' fiscal woes — stock-market crashes, medical bills, bankrupt pensions — without rancor or pity. Instead, the song sets the scene for what follows on the rest of the album: up-close portraits of struggle that seem to be lightened only by flashes of love, friendship and mercy.
Follow through for more great music released in 2014.
Loot Rock Gang
That's Why I've Got to Sing
Loot Rock Gang singer and guitarist Mat Wilson established his unmistakable style with the Rum Drum Ramblers, a trio regularly sidelined as his bandmates tour the world with Pokey LaFarge. Wilson's wife and singing partner, Rachel Fenton, performed for years as Little Rachel, plying twangy R&B in her native Kansas City before moving to St. Louis. It's clear from That's Why I've Got to Sing that Loot Rock Gang is no consolation prize or holding pattern, and alongside low end from both Kellie Everett's baritone sax and Stephen Inman's upright bass, Wilson and Fenton's paired voices mix well while retaining their signature characteristics. Taken amid the noise and static of the modern world (and modern music), the band's ebullience stands out not only for its out-of-step nature but for the purity with which it embraces its medium and its themes. The album's title gives it away, and every song just reinforces the joy.
---
Mathias & the Pirates
Caveman Barnacles
This six-song EP traces the continued evolution of Mathias & the Pirates' sound. Last year's Life of the Buzzard mixed sea shanties with hip-hop beats, but Matthew Sawicki's production gives each track a different flavor. LA freestyler Aceyalone drops a verse on the uptown swing of "Witness," and Terry Grohman's tenor sax whips and weaves around the lyricists with buzzy resonance. Elsewhere on the EP, the mood can be pensive and airy, or, as on the remix of "Shark Week," detached and slightly psychedelic, but no less entrancing. Vocalist Ms. Vizion stands tall on "Weather Report," moving from spoken-word seriousness to full-throated singing in a flash. A storm is brewing, and it's Vizion's parts, more than Mathias' boilerplate complaints, that make the song a fitting, brooding centerpiece for a recording released during the steady boil of civil unrest. Caveman Barnacles is the Pirates' best work so far: clear-eyed, politically engaged and musically dexterous.
---
Sleepy Kitty
Projection Room
St. Louis audiences got a taste of Sleepy Kitty's sophomore LP Projection Room in the second half of 2013, but its January release date introduced the Cherokee Street-repping duo to a larger audience, thanks to good press notices and relentless touring. The multi-layered pop songs of Paige Brubeck, who continues to corral guitar, keys and self-harmonies with bravado, are matched by Evan Sult's curious and searching drum patterns. The songs on the album portray whip-smart pop chops — the infectious "Don't You Start" warranted a nod from NPR's All Songs Considered — but the album's real revelation came through the expanded landscape of their songcraft. The city-strong "Hold Yr Ground" and the blossoming "Goddard Protagonist Inflection" told stories, both in lyrics and in sonics, with many more angles than a duo could be expected to handle.
---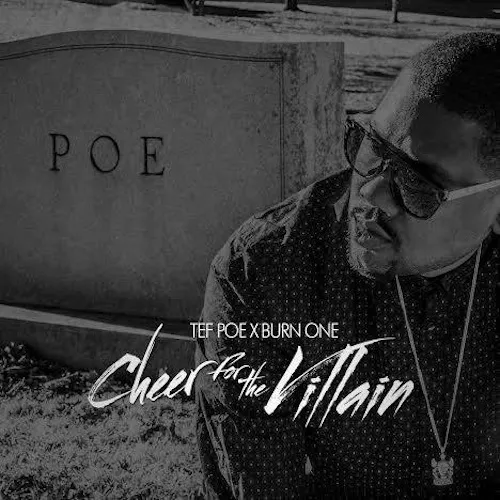 Tef Poe
Cheer for the Villain
Tef Poe's fierce love of hip-hop's roots doesn't keep him from putting the genre's cultural trappings under the microscope. Early track "All I Know" takes a simple, sing-songy hook ("All I know is smoking weed/All I know is getting high") and pitch-shifts the vocals down to a distorting crawl. This sets up the character critique that follows of an insular, almost nihilistic view of wasted youth that's neither preachy nor overly condescending. And that's really the stance Tef Poe works with on Cheer for the Villain — he and his roster of guests talk from an elevated state but remain stubbornly realistic. He covers tough subject matter, but rather than paint the album with a shade of melancholy, the loss and tension only seem to strengthen his resolve to make music in the face of a music industry that doesn't know exactly what to do with Midwest hip-hop.
---
Volcanoes
Future Sorority Girls of America
The frenetically danceable, sonically schizoid music of Volcanoes may recall the shred-heavy pop of Sleigh Bells and the synthy blasts of vintage Dismemberment Plan, but Future Sorority Girls of America's narrative reads like a study in human frailty. In an interview with RFT Music this past April, band members Eric Peters and Jon Ryan described the conceit behind Future Sorority Girls: Krista, a young college student, navigates the vagaries of campus life, complete with toxic cliques, phony friends and weighty regrets. What insight two post-collegiate dudes can bring to this scenario is anyone's guess, though the story remains mostly sympathetic to its main character despite some broad emotional strokes. Volcanoes sells the story and that occasional rawness, though, on a track like "Out of Our Minds/Out of Our Mouths" in particular, as Peters embodies a litany of ghosts from Krista's past as the music penetrates in simple but near-anthemic bursts.
---
Lizzie Weber
Lizzie Weber
On her debut, Lizzie Weber shows none of the flash or drama that we've come to expect from the narrow confines of the girl-and-piano subgenre, and mostly that's a good thing — it suits the songs. Bare emotion is cheap but passion is rare, and Weber shows flashes of the latter at times. Too little movement across too many tracks makes it hard for the listener to feel the songs' import time after time when many run together, but stick with the album for moments where Weber and company play with the ballad form — they maximize her voice and the supporting instruments. "Trail Ridge Road" starts like so many of the other songs here, but its gradual crescendo is mirrored in the strings' intensity and, significantly, one of the few moments where Weber truly lets go and submits to the song.
RFT MUSIC'S GREATEST HITS
The 15 Most Ridiculous Band Promo Photos Ever "Where Did My Dick Go?" The Gathering of the Juggalos' Best Overheard Quotations I Pissed Off Megadeth This Week, My (Former) Favorite Band The Top Ten Ways to Piss Off Your Bartender at a Music Venue
---