Joel יוֹאֵל/Flickr
St. Louis is a music-lovers town, through and through.
This year all signs point to the premise of this blog post being a total lie. Apop Records closed, Jason Hutto moved to Texas, Johnny Vegas' Stag Nite is kaput (so he says), the Gramophone is giving up live music for full-time sandwich slinging, Kentucky Knife Fight and the Blind Eyes threw in their respective towels, south city sleaze-rock staple Lemmons is deader than a doornail and KDHX's Local Artist Spotlight is being discontinued indefinitely. These are only a few among many reasons why the scene seemingly sucks right now. Thanks a lot, 2014.
However, there is hope. Regardless of what the surface seems to say, diving a little deeper into the pool reveals true promise. Both the lovers and the creators of St. Louis music are proving that there is in-fact life after all of this death.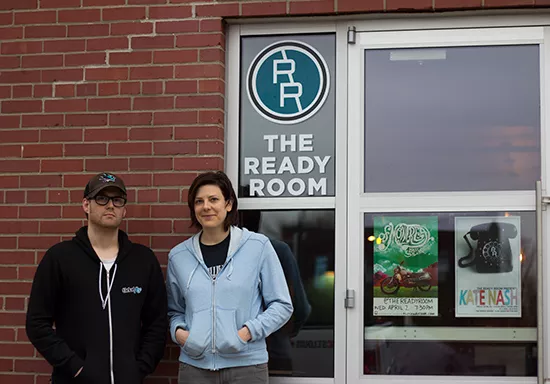 Mabel Suen
Owner/talent buyer Mike Cracchiolo and managing partner Laura Sisul.
8. The Ready Room. Mike Cracchiolo's latest effort is still bringing in big acts and balancing them out with locals whenever possible, however the size and sound of this place are the biggest and best yet. Even after a few wrinkles in the plan to move the Demo next door, which came through like a champ after a little help from supporters, the Ready Room picked up the slack. From its monster debut with Of Montreal on April 2 to its Run the Jewels show on the night the grand jury handed down no indictment in Mike Brown's killing, this place is a solid venue that puts St. Louis on the map for national acts that might otherwise pass on through to Chicago or Kansas City.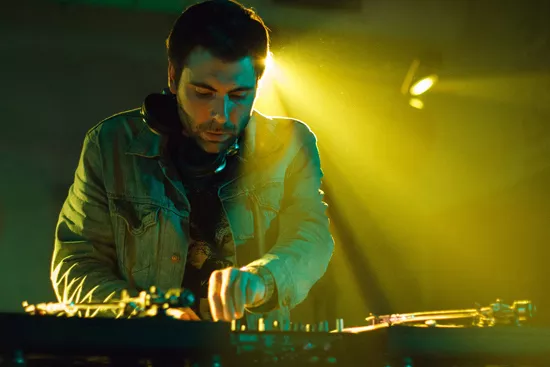 Abby Gillardi
DJ MAKossa, Bump & Hustle mainstay
7. Bump and Hustle. Every third Saturday of the month at Blank Space there is a fat ass party. Resident DJs MAKossa, Hal Greens and Nappy DJ Needles put on an all-vinyl funk, soul, disco, reggae (or whatever else they feel like) dance party where people actually show up and shake it on a regular basis.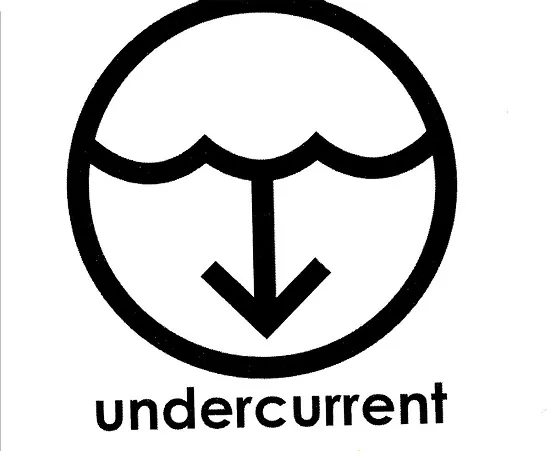 6. The Undercurrent Series. Coming up on its first anniversary, this collaboration of Chad Eivins' visual art, the Paradoxal Pterodactyl podcast group and local music blog Wrong Division (which is, disclosure, headed up by RFT clubs editor Joseph Hess) crosses experimental music, punk, free-improvisation, spoken word and sometimes even comedy with projected imagery from local artists, all in one three-hour show. They've come steadily in monthly installments throughout this year and, as all shows are recorded, each new show is the release party for the previous show's mixtape. Handmade publications are also available on these nights and round out the all-inclusive DIY feel of it all.
Rick Giordano
Music Record Shop, for all your Music Record needs.
5. Music Record Shop. While there is no real replacement for Apop, Mark Carter is giving it hell in the Grove. His focus on local music and art is drawing a steady crowd. Of course, it doesn't hurt to be situated in-between two venues. Show-goers can kill a little line time browsing the stacks before doors open at whichever place happens to be having an event that evening.
4. Lifted. St. Louis-based electronic musician, DJ and promoter Michael Bishop is the mind behind the progressive beat scene sets that are happening at Blank Space. Acts ranging from locals such as Hubbble and Abnormal to Los Angeles' Astronautica are showing up regularly to hit the mixer and drop the beat for a good crowd, showcasing their chops in a talent long overlooked in St. Louis. Lifted is holding down a solid alternative to the typical indie-rock three-band bill that is too often the only option for catching a live set around town.
Kelsey McClure
STL Up Late's set.
3. STL Up Late. St. Louis' only late-night comedy talk show has gained a ton of momentum in the past several months, and they've teamed up with local musicians to get there. Every Saturday night around 10:30 p.m. a new episode of original comedy sketches are performed, with a musical break in between. Not only is the comedy spot-on, but they are also documenting some fantastic live music sets on their site -- Middle Class Fashion, Thelonius Kryptonite, Doorway and Bruiser Queen's infamous banana-suit performance, to name a few.
Mabel Suen
Graham Matthews and Stephen Houldsworth and everyone's favorite record store cat.
2. Steven and Graham. Have no fear, these fellas are still out there doing some of the best DIY documentation there ever was. Seeing either or both of these two at a show basically guarantees you're at the right one, too. Their taste in music is only outdone by their love for it. Sometimes at several shows in a night, their YouTube channel is an absolute treasure trove of local and national live performances posted with respect and true admiration for the work.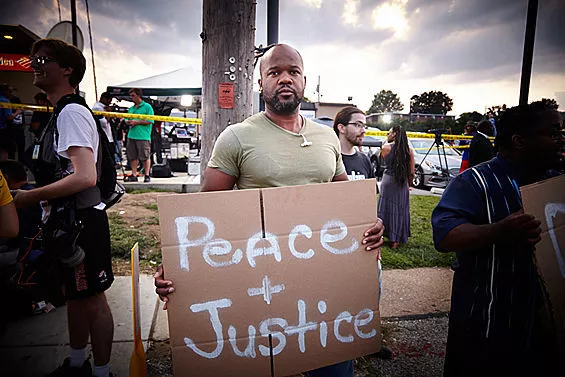 Steve Truesdell
Yes, please.
1. Revolution in Progress. The impact of Mike Brown's death and the uprising in and around Ferguson hit so hard that nothing could ever be the same. Yes, the revolution is in progress, and various artists here at the epicenter are at work.Tef Poe, Damon Davis and T-Dubb-O have all taken up the cause and paused their previous efforts, shifting gears hard to a place where activism meets art. These, along with many others, are rallying all over the world to generate attention for the cause.
Tef Poe's song "War Cry" was released in early November on Delmar Records, speaking directly to Missouri Governor, Jay Nixon. Damon Davis has taken to creating powerful visual art as well as BadTaste: The Far Fetched Podcast to coincide with his musical effort and T-Dubb-O has even had the opportunity to meet the the president of the United States during his efforts to further the cause. 2014 has been time of deep tragedy, passion and change -- out from which has come great art.
RFT MUSIC'S GREATEST HITS
The 15 Most Ridiculous Band Promo Photos Ever "Where Did My Dick Go?" The Gathering of the Juggalos' Best Overheard Quotations I Pissed Off Megadeth This Week, My (Former) Favorite Band The Top Ten Ways to Piss Off Your Bartender at a Music Venue
---