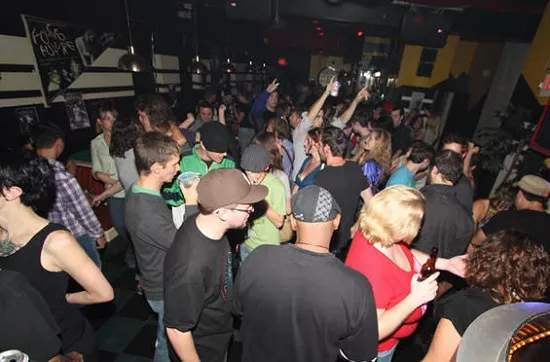 With the holiday season now in full swing, there are no shortage of parties to attend -- that is, if your idea of a "party" revolves around ugly sweaters, drunk relatives and awkward small talk with your coworkers. If, on the other hand, you prefer raves to wreaths, DJs to dreidels and grinding to garlands, you might find yourself in search of a party that's... well, more of a party.
If your idea of a good time is a little more active, then get out and burn off a few of those Christmas ham calories at one of these eight St. Louis clubs open on Christmas Day:
Attitudes (4100 Manchester Avenue, 63110)
Now in its 27th year, Grove mainstay Attitudes will celebrate the holiday with its weekly Thursday night hip-hop dance party, hosted by Charlie Buttons. Doors will open at 7 p.m., the show starts at 10 p.m., and you can dance 'til 2 a.m.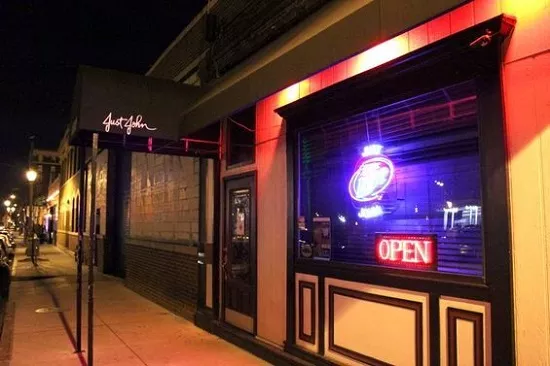 Just John (4112 Manchester Avenue, 63110)
A couple blocks down the street, Just John will be opening at 6 p.m. Christmas Day, where holiday revelers can enjoy $3 cherry bomb specials and all-request music videos until 3 a.m.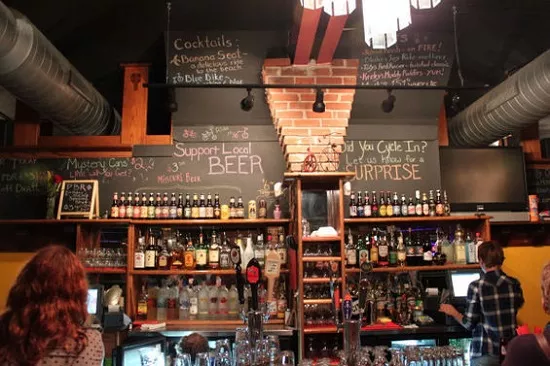 HandleBar (4127 Manchester Avenue, 63110)
Confirming the Grove as the easiest place to find some Christmas Day dancing, RFT's 2013 pick for "Best Dance Club," will also be open. According to bar staff, HandleBar will be opening late (sometime around 5 p.m.) and will stay open until its usual closing time of 3 a.m.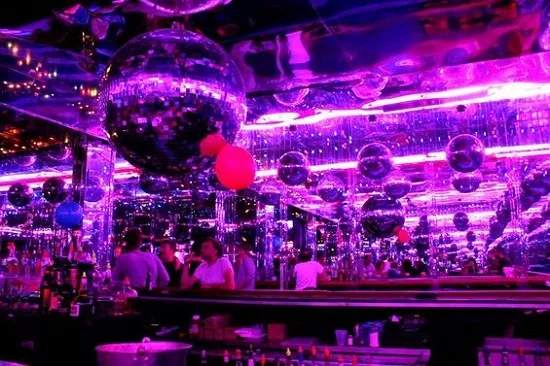 Mike Talayna's Jukebox Restaurant (1115 Hampton Avenue, 63139)
This year's recipient of the RFT's "Best Dance Club" award, Mike Talayna's Jukebox Restaurant, has come through yet again for Dogtown's night owls. If you find yourself jonesing for a little Christmas Day karaoke, Talayna's will be open from 9 p.m. until its usual 3 a.m. close.
Continue to page two.
The Loft (3112 Olive Street, 63103)
For those in Midtown looking to get down on Christmas Day, the neighborhood's favorite hip-hop club, the Loft, will be opening at 9 p.m., with drinks and dancing until 2:30 a.m.
Social House (1551 South Seventh Street, 63104)
Though Soulard's Social House may be best known for its "Tops Off, Paint On" lunches (during which the establishment's buxom bartenders are dressed in only paint from the waist up), the club also throws down a pretty good late-night game. Soulard residents jonesing for a party will be able to go Christmas-crazy at Social House from 7 p.m. until the usual 3 a.m.
Club Elite (813 North Kingshighway Boulevard, 63108)
This unassuming nightclub just north of the Central West End's Euclid strip was recently included in USA Today's "10 Best" list of St. Louis dance clubs thanks to its weekday hours and older, more mature clientele. For those looking to do a little holiday dancing without all the youthful indiscretion, Club Elite will be open from 7 p.m. until 3 a.m.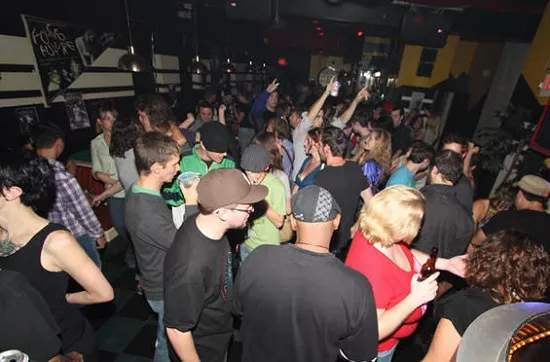 Upstairs Lounge (3131 South Grand Boulevard, 63118)
Capping off our list of clubs open this Christmas is South Grand's hipster-haven, the Upstairs Lounge. This most southerly of STL's Christmas Day dancing destinations will be open during its regular Thursday hours of 9 p.m. to 3 a.m., giving residents of surrounding neighborhoods ample opportunity to dance off some of that holiday stress.
RFT MUSIC'S GREATEST HITS
The 15 Most Ridiculous Band Promo Photos Ever "Where Did My Dick Go?" The Gathering of the Juggalos' Best Overheard Quotations I Pissed Off Megadeth This Week, My (Former) Favorite Band The Top Ten Ways to Piss Off Your Bartender at a Music Venue
---