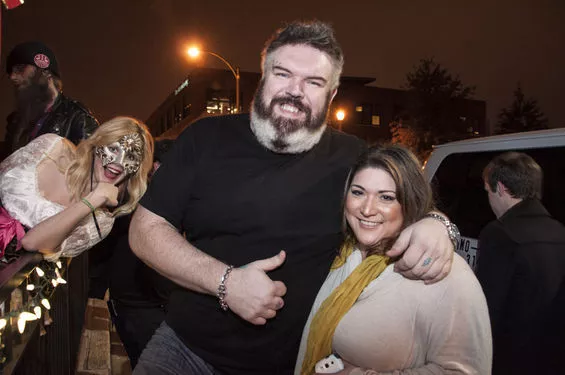 Micah Usher
Kristian Nairn with an adoring fan -- and a costumed photo-bomber.
This week, actor Kristian Nairn came to the Old Rock House to DJ a Game of Thrones-inspired party aptly named the "Rave of Thrones." The hulking Nairn, who plays the lovable Hodor on the HBO show, kept the music going while fans -- many dressed in costumes inspired by GOT -- danced and smiled and partied.
Here are some of our favorite costumed fans we saw at the show. Be sure to check out our full slideshow of the event as well as our interview with Nairn from earlier this month.
See also: HBO Star Kristian Nairn to Bring Rave of Thrones to Old Rock House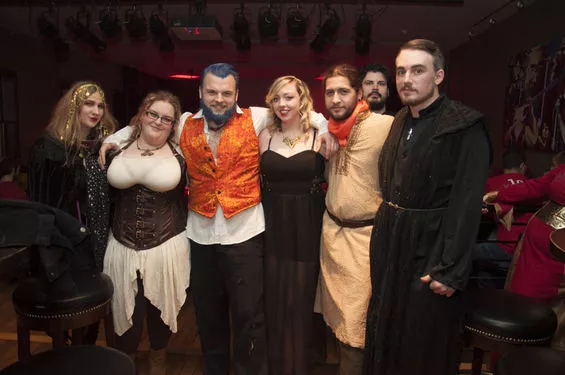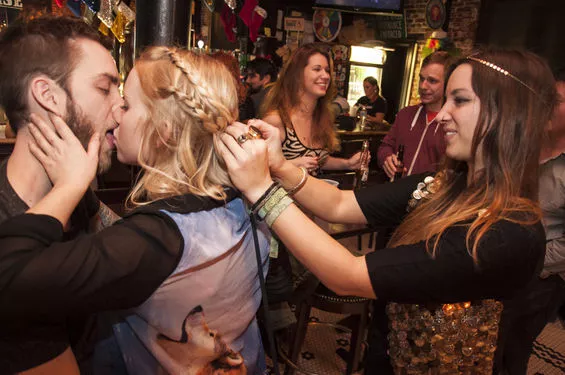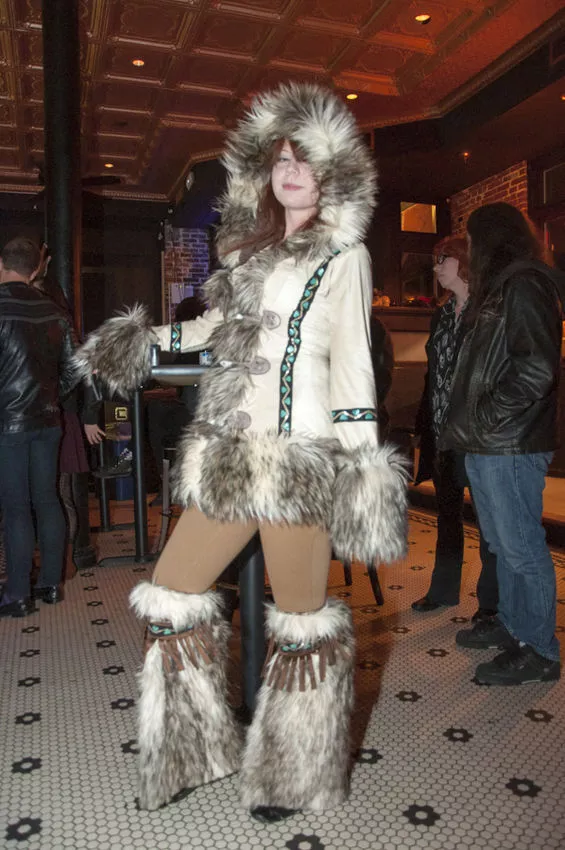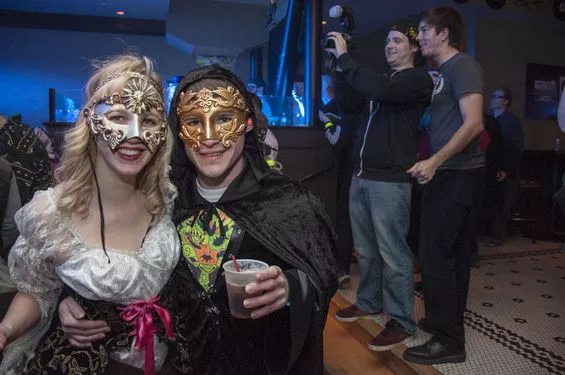 Continue to page two for more.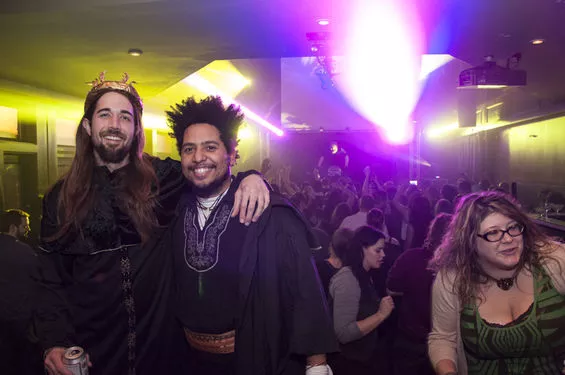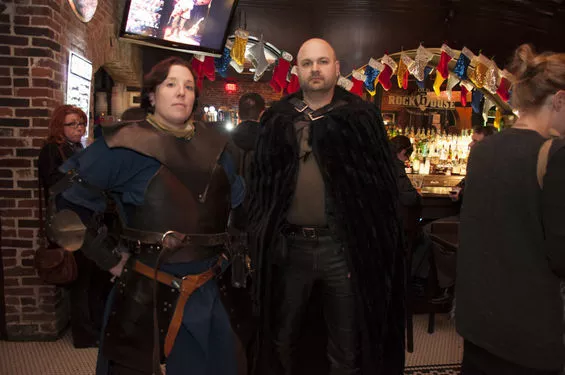 RFT MUSIC'S GREATEST HITS
The 15 Most Ridiculous Band Promo Photos Ever "Where Did My Dick Go?" The Gathering of the Juggalos' Best Overheard Quotations I Pissed Off Megadeth This Week, My (Former) Favorite Band The Top Ten Ways to Piss Off Your Bartender at a Music Venue
---