Photo by Jon Gitchoff
Bob Seger brings his Silver Bullet Band to the Scottrade Center this Saturday.
Country fans might be catching their collective breath after four days of Garth, but Chris Isaak is coming to town and let's face it, the guy was (and probably still is) the soundtrack to many lost v-cards. Even if you see his ill-fated show on HBO as a massive misstep, it's hard to deny the man's smooth showmanship. Chicago's Bitchin Bajas and legendary pop-punk outfit Lagwagon are just a few highlights for the week ahead. Read on and stay clued in to the best concerts happening around town.
Skinny Puppy and VNV Nation w/ Haujobb, Youth Code Monday, December 8 The Pageant 8 p.m. | $27.50/$30 By D.X. Ferris From the RFT Music Archives: Emo, goth and punk fans who don't go for dance music may already know the Euro-duo VNV Nation: Multi-instrumentalist Ronan Harris manned the samplers on AFI's smash album Decemberunderground, while his thumping remix of "Miss Murder" caused a sensation in underground dance clubs. VNV (short for Victory Not Vengeance) has been lurking around European clubs since the early '90s, when the previous decade still echoed freshly in its ears. Pulsating with industrial beats and ecstatic keyboards, original cuts such as "Perpetual" and "Homeward" still stand out among all the '80s electro gems and EBM bruisers freshly unearthed and posted to YouTube. When he's not programming for rockers, Harris heads up Modcom (a solo analog-synth project) and scores films.
Lagwagon Tuesday, December 9 The Firebird w/ Swingin' Utters, The Legend 8 p.m. | $20-$22 By Julia Burch Lagwagon first caught the world's attention in the midst of the California's '90s punk explosion, alongside bands such as Green Day and NOFX. After becoming the first group to sign with the unstoppable juggernaut that is Fat Wreck Chords, Lagwagon has been churning out snappy songs that can please even the most discerning pop-punk palate. Lead singer Joey Cape has fronted the band for over 24 years while also working on various side projects including Bad Astronaut and Me First and the Gimme Gimmes. This tour celebrates Lagwagon's first studio album in nine years and promises an unforgettable mix of fun and nostalgia.
Bitchin Bajas w/ Circuit Des Yeux, Ghost Ice Wednesday, December 10 Plush 9 p.m. | $10 By Joseph Hess Straight from the brain of Chicago's Cooper Crain, known best for his work with Cave, Bitchin Bajas locks neo-hippy soundscape into beats. Musical pieces drone on in loops while a stray woodwind fights against murky keys. Keys populate the sound, adding tonal guidance to a spacey group who manages, just barely, to stay grounded here on Earth. Once a solo endeavor, Bitchin Bajas now works through a trio, indulging with deep psychedelia. Luckily these hippies eschew the drum circle (or any sort of percussion, really) allowing for focused tones from tape machines and time-warped electronics.
Chris Isaak Thursday, December 11 The Pageant 8 p.m. | $50 By Roy Kasten From this 2009 concert review: Chris Isaak is one of the few singers alive who can pull off, as he did last night, Roy Oribison's "Only the Lonely," (Orbison was his mentor after all, and remains his sonic wellspring), with note-for-vertiginous-note precision. He's also one of the few singers who could stake a claim to James Brown's "I'll Go Crazy" (but his lyric-flubbing attempt at "I Want You to Want Me" counsels against power pop). That voice is not just the production craft you've been hearing since his first album in 1985. It remains an unalloyed, unfaded force of beauty and expressiveness, just as Elvis's voice was. He swung, belted, rumbled, purred, and, yes, crooned so sweetly that for an hour and twenty minute set, half the homes from University City to O'Fallon threatened to fall to wreckage. In other words, what happens in Vegas sometimes also happens in St. Louis.
Follow through for more shows happening this weekend.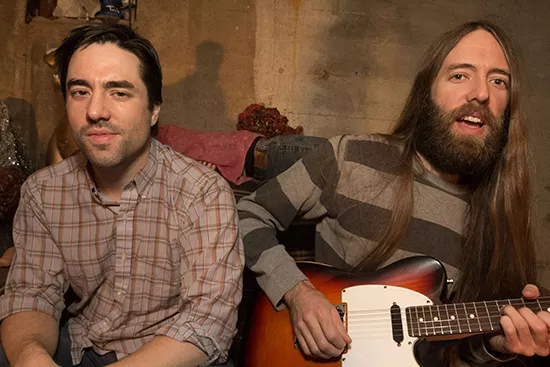 Tok w/ Hell Night, Fumer, Muzzle Friday, December 12 The Demo 8:30 p.m. | $8 By Bob McMahon Two decades into a career is an odd time for a band to be in its prime, but that's where Tok is. Part of this is explained by the fact the group formed when brothers Bryan and Matt Basler were adolescents, but it's mostly because the two of them are now writing the best music of their lives. The duo's sound is the missing link between classic '70s punk and '90s grunge, with some epic guitar heroics thrown in (rapid-fire solos never sounded so smooth). But Tok's pop sensibilities would fit in any era because its members have honed their ability to make superb hooks flow naturally into each other. Simply put, Tok's take on rock just feels right.
Letter To Memphis w/ Prairie Rehab Friday, December 12 Schlafly Tap Room 9 p.m. | free By Mike Appelstein For guitarist Gene Starks and vocalist/ukelelist Devon Cahill, Letters to Memphis began as a reason to learn and play the works of some of their favorite songwriters, including Jenny Lewis, M. Ward, Jeff Mangum and Camera Obscura's Tracyanne Campbell. When the duo started writing its own songs they were, unsurprisingly, in a traditional style, with elements of folk, country and blues. Now augmented by a full band and a steadily growing cache of fine original material, Letters to Memphis has become a fixture in the city's live music community. Songs like "The Oleatha Shuffle" (about the street where Cahill and Starks live) and "Rest Your Head" are whimsical, even playful in nature. However, it's the smokier, slower material, like "Time" and "Your Eyes and Mine," that really suggest great things in the near future.
The Blind Boys of Alabama Christmas Show w/ Ruthie Foster Saturday, December 13 The Sheldon 8 p.m. | $50-$55 By Roy Kasten In St. Louis we have no shortage of holiday music events. From rock yuletide expresses to funky brass band shows, from laid-back jazz jingle balls to nutcrackers on ice, you can club-hop through the twelve days of Christmas (more like 1,200) and, if you're not careful, still miss the meaning of the season. That meaning is defined by the Blind Boys of Alabama's annual holiday show at the Sheldon Concert Hall. Even the iciest anti-theist can feel the spirit when the quintet, now in its 60th year of performing and still led by founder Jimmy Carter, sings of saviors, silent nights and silver bells.
Bob Seger & the Silver Bullet Band w/ The J. Geils Band Saturday, December 13 Scottrade Center 8 p.m. | $79.10-$99.55 By Diana Benanti From this 2011 concert review: Bob Seger certainly got it right the first time; his nearly two hour long set featured all the hits, from closer "Katmandu" to "Travelin' Man" and "Against the Wind." At this point, those songs are so well etched in the public consciousness that any lollygagging or improv-ed jams would have stuck out like sore thumbs in a nail salon. In his four decade-long career, Seger has played with several incarnations of His Band, and some of the guys on stage last night have been with him since the beginning, or at the very least since the '80s. And it shows -- the Silver Bullet band was faultless, from the Motor City Horn section on down to the three back up singers. There were three different percussionists, all playing different kits at different times, but Grand Funk Railroad's Don Brewer rendered the other two as mere decoration, further driving home the rhythms under all the brass and bombastic guitar. It was rock and roll as it began -- the jazz and blues influence clearly defined, the sax upfront where it should be, the guitar properly funky in places and rocky in others.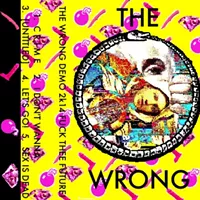 The Wrong w/ King Worm, The Warden, Animal Teeth Sunday, December 14 Foam Coffee & Beer 8 p.m. | free By Joseph Hess While some music fans might judge a song by its quality or cleanliness of the playing itself, there are some groups who push back against the notion that all bands subscribe to the same standards. Chicago punk outfit The Wrong isn't a total mess, but the guitars do revel in mud alongside sharp, scattershot drumming. The band's recent demo invokes the same masculine rip that governs the hardcore genre by and large -- but with a heavy shot of estrogen. Shrieking vocals pierce The Wrong's guttural tone, carrying atop songs that burn out quick before wearing out any kind of welcome. Aesthetics aside, there's enough catchiness to be had here, even for dabblers of punk rock.
Note: Though we wish we could, we can't feature every great show happening in town in just one post. Look for plenty more recommendations this Friday in our weekend shows post, peruse the St. Louis concert calendar for more ideas and let everyone know what else you're looking forward to seeing this week in the comments below. To be considered for coverage in RFT Music, submit show info online or drop us a line anytime.
RFT MUSIC'S GREATEST HITS
Remembering STLPunk.com -- How to View the Site Today and Find Your Old Profile Page "Where Did My Dick Go?" The Gathering of the Juggalos' Best Overheard Quotations The Ten Best Dive Bars in St. Louis The 15 Most Ridiculous Band Promo Photos Ever
---