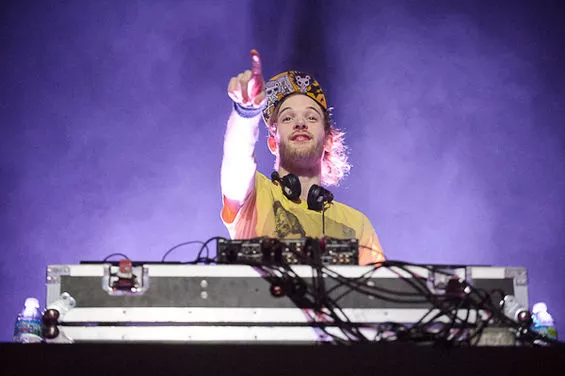 Photo by Todd Owyoung
Rusko performs at the Old Rock House this Saturday.
Local reunions are the "in" thing right now, and Thanksgiving week doesn't disappoint. The Stag Nite All Stars will return this Wednesday to pay tribute to the Band - a fitting concert for Thanksgiving eve (otherwise known as the "drunkest night of the year"). If you're not glued to the couch via food coma on Thursday, Fragile Porcelain Mice play their pulverizing rock at Pop's. And, as usual, the whole weekend is jammed packed with plenty of choices for music lovers. Choosing between Ha Ha Tonka and Jay Farrar on Friday will be a bummer for some - but that's not a bad problem to have.
Run The Jewels Monday, November 24 The Ready Room 8 p.m. | $20-$25 By Tara Mahadevan Run the Jewels -- rappers El-P and Killer Mike -- is here to save music. After dropping a wildly successful and free debut album Run the Jewels in 2013, the duo came back swinging in 2014 with the follow-up (and also free) album Run the Jewels 2, which the rappers leaked a few days early for their beloved fans. And on top of that, RTJ launched a Kickstarter for a remix of RTJ2 called Meow the Jewels, made entirely out of cat sounds (El-P even auditioned cats for the album). El-P and Killer Mike far exceeded that project's goal, with about $25,000 to spare. The proceeds from the album will go to the families of Eric Garner and Mike Brown. RTJ is something to love, y'all.
The Gamits Tuesday, November 25 Fubar 8 p.m. | $10 w/ Dwayne, Horror Section, Better Off Damned By Jimmy Eberle Ladies and gentlemen, presenting this month's best offering in what will tickle your pop-punk sensibilities but isn't over-promoted or past any primes: The Gamits is probably a front-runner in the field of that insanely catchy sound Masked Intruder is cashing in on, sans the gimmick. Regardless of the jaded internet kings' overall pop-punk dismissal, this will be an immensely fun time. Listen to Horror Section right now - the brand-new split with Eaten Back To Life on Eccentric Pop Records is outstanding.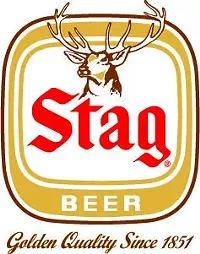 Logo taken from Facebook page.
The Stag Nite All Stars Wednesday, November 26 2720 Cherokee Performing Arts Center 8 p.m. | $10 Christian Schaeffer If Thanksgiving is all about tradition -- the rituals of food, football and late-afternoon napping -- few local music traditions embody the spirit of the holiday like the mostly-annual tribute to the Band. Seeing as how the legendary quintet called it quits on Thanksgiving night (and recorded the bash for its film/live LP set The Last Waltz), the Band is doubly ripe for tribute. Johnny "Vegas" Moynihan has been arranging these sets for years, and this year's edition (featuring members of Red Headed Strangers, Fattback, Magic City and more) should serve as a rootsy aperitif to your Thanksgiving feast.
Fragile Porcelain Mice w/ Bent Thursday, November 27 Pop's Nightclub 7 p.m. | $15-$20 By Bob McMahon From the RFT Music archives: The band earned a devoted following and a spot on one of 105.7 The Point's first Pointessential compilations with its blend of hard rock that lands somewhere between post-punk and metal. Fragile Porcelain Mice stayed active as a creative unit through the middle of last decade, releasing its last album in 2004. By this time however, the group slowed down its concert booking. That's a shame, because FPM's heavy attack works best in person. Dave Winkeler's spidery bass lines and Mark Heinz's pummeling drum work lay a foundation for Tim O'Saben's metallic guitar washes and Scott Randall's distinctive descending shouts. The result is a punishing attack that ignites the pit. This isn't to slag on the group's fine studio output, which for the time being is available on the pay what you want model on its bandcamp site. But the stage is FPM's natural habitat.
Ha Ha Tonka w/ John Henry, Bo and the Locomotive Friday, November 28 Off Broadway 9 p.m. | $12/$15 By Bob McMahon From the RFT Music Archives: Just one day removed from Thanksgiving -- on Black Friday -- Off Broadway will serve as a cornucopia overflowing with some of the finest boot-stomping rock & roll budding from the vast Midwestern soil. Ha Ha Tonka's mandolin-soaked Bible Belt hymnals will serve as the perfect main course. Consider this comfort food for those uncomfortable with being sober. Ha Ha Tonka may be a hell of a magical state park, but it's a silly band name. Although it still beats Amsterband, the group's former moniker.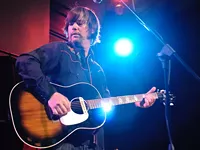 Jay Farrar Friday, November 28 Old Rock House 8 p.m. | $20-$22 By Roy Kasten It would be absurd to underestimate the role of tradition in the music of Jay Farrar. But it would be equally absurd to overstate it. In his now four-decade long career, Farrar has produced highly-individualized, remarkably diverse music that draws on structures and styles not often associated with the alt-country label. Hard punk, synthesizer-laced rock, experimental sound collages, pure blues (acoustic and electric), piano ballads, horn-blasted rock & soul, and, most recently, swinging, twin-fiddle-driven honky-tonk all play a part. What's on-tap next? Probably not drum and bass or a date with the St. Louis Symphony -- but with an artist like Farrar, you never can tell.
Anodes w/ Joliette, Alan Smithee, Colonia Saturday, November 29 Melt 9 p.m. | $5 By Ryan Wasoba Like the greatest bands of its ilk, Anodes lives on the edge of impending collapse. The quartet taps into the cathartic scariness of screamo's forefathers, pushing the intense end of its dynamic to a collective breaking point and reassembling the scraps via reserved, atmospheric passages that would not feel out of place on an Isis record. The contrast works because Anodes never relaxes. Listening to a gorgeous interlude in a song like "Fall and Rise" is akin to staring at the pretty flame eating up the fuse of a bomb. We all know it's going to explode, but the tension is its own reward.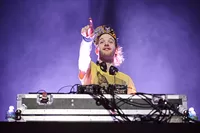 Rusko w/ Late Night Radio, Widdler, PlunkiE Saturday, November 29 Old Rock House 8:30 p.m. | $25-$33 By Christian Schaeffer The English-born, Los Angeles-based producer Rusko has certainly gone through the dubstep ringer a few times. His early work caught the ear of mega-producer Diplo, who signed him to Mad Decent for a spell. He put out an EP on Skrillex's vanity label last year, and since then he's released two volumes of his series of EPs called simply !. In that time he's moved away from the wub-wub-wub disorientation of dubstep and embraced the club-banging enthusiasm of '90s house, pushing bright melodies and textures to the front. ! Volume 2 pulses with Seinfeldian slap-bass breakdowns, piano-pounding verses and, yes, the occasional (but restrained) bass drop.
Trauma Harness w/ Skull's Mind, Future Punx Sunday, November 30 Melt 8 p.m. | $5 By Jenn DeRose Trauma Harness plays innovative post-punk with earnest intensity. The band's live shows brim with energy: Singer Josh Jenkins curls over his guitar, vibrating so violently he appears as a ghostly blur as eerie as the riffs he rips; Andy Peterson plays perfectly placed basslines with understated adroitness; John Birkner, the hardest working drummer in St. Louis, keeps a merciless beat that makes even the spookiest songs undeniably danceable. Trauma Harness' much-anticipated upcoming record, Tried My Hardest, is finally at the pressing plant, due for release early next year. There are rumors of an all-synth EP in the works as well, due to the enthusiastic reception of the band's one-off all-synth set at an event this past March -- easily one of the best and most entertaining shows of 2014.
Note: Though we wish we could, we can't feature every great show happening in town in just one post. Look for plenty more recommendations this Friday in our weekend shows post, peruse the St. Louis concert calendar for more ideas and let everyone know what else you're looking forward to seeing this week in the comments below. To be considered for coverage in RFT Music, submit show info online or drop us a line anytime.
RFT MUSIC'S GREATEST HITS
Remembering STLPunk.com -- How to View the Site Today and Find Your Old Profile Page "Where Did My Dick Go?" The Gathering of the Juggalos' Best Overheard Quotations The Ten Best Dive Bars in St. Louis The 15 Most Ridiculous Band Promo Photos Ever
---