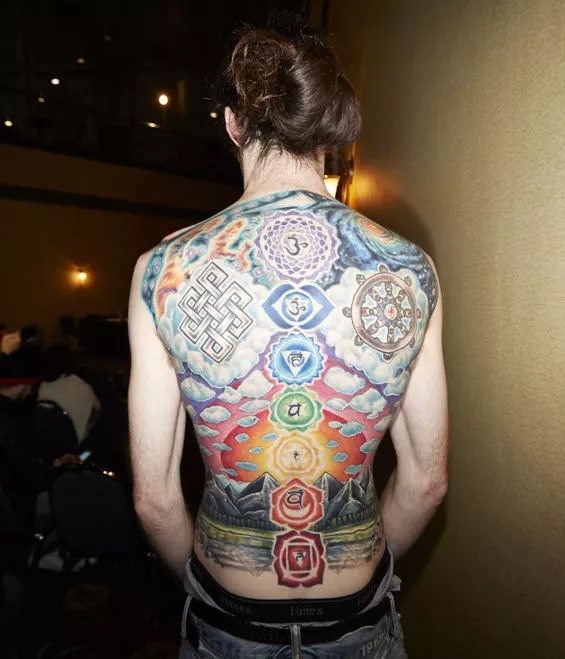 One of the most colorful events in the city, the St. Louis Old School Tattoo Expo gathers thousands of ink lovers annually for a celebration of body art and the latest techniques. From a tiny star near the ankle to a sleeve of thorny vines to museum-quality color on the back, tattoos of all types are proudly displayed -- and created -- during the Expo.
Quite a few works of art caught our eye during this year's three-day affair, held November 14 to 16 at the Ramada Plaza Hotel downtown. Below, check out our eleven (twelve, counting the one above!) favorite tattoos from the convention, and then tell us in the comments the best tats you've seen!
See also: The Art-Covered Bodies at the Old School Tattoo Expo
Theo Welling
The art on the dude in the front will be killer once it's finished. Check out the sleepyhead in the back, though! See more photos here.
See more incredible ink on page two!
Theo Welling
If you bring photos to the artist, your tats will be phenomenal. See more photos here.
Theo Welling
It's like a beautiful rainbow volcano exploded on his back. See more photos here.
There's still more body art on page three!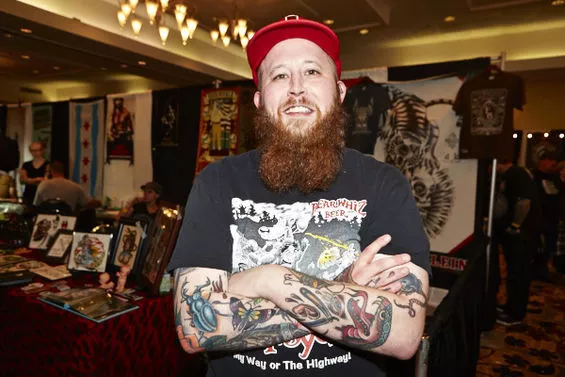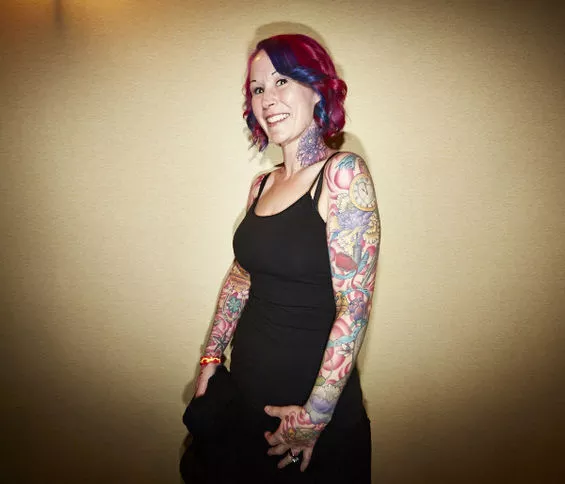 Theo Welling
The Cheshire Cat is begging us to visit Wonderland with this one. See more photos here.