Press photo
Fister, definitely appearing on this list.
Coming up with a good name for your band is crucial. A rose by any other name may smell as sweet, but it's hard to imagine Coldplay becoming the vanilla-rock powerhouse it is today as Pectoralz. That said, if one of the world's most famous bands started out with a name that godawful, then there's hope for us all, right?
While the rest of us are still scratching our heads and naming our bands after misspelled foods, these ten St. Louis acts have succeeded in crafting memorable monikers that are well suited to their musical endeavors.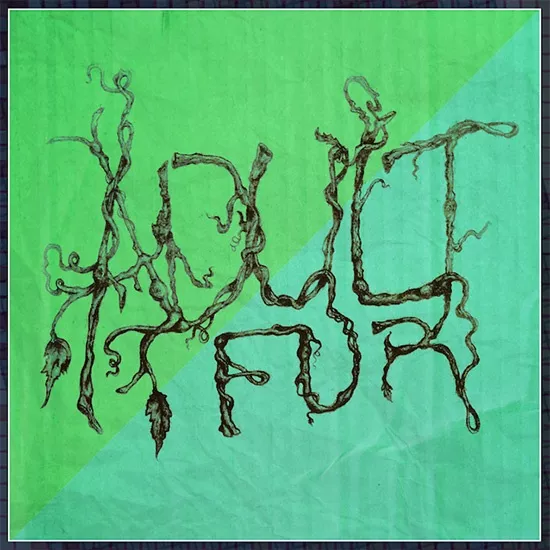 Adult Fur
Sometimes, when you put two words together, magic happens. Such is the case with the delightfully vague title of Ryan McNeely's difficult-to-classify project, Adult Fur. Both conjuring up images of André Breton's iconic Breakfast in Fur and suggesting the physiological changes that accompany puberty, Adult Fur's textural moniker is a perfect name for McNeely's music, which emphasizes the interplay of distinctive aesthetic textures.
Ou Où
Named after a set of sometimes-confusing French homophones, Ou Où (pronounced like "boo-hoo" without the initial consonants) is a near-perfect name for the particular brand of ambient electronic music the duo -- composed of Travis Bursik and Patrick Weston -- produce. The soft vowel sounds and lack of harsh consonants in the moniker "Ou Où" perfectly echo the soothing sustain of the band's music, and the name's lack of discernible meaning leaves the listener's imagination free to make what it will of the hypnotizing sounds Ou Où creates.
Bug Chaser
Mixing the nastiest of classic-rock riffage with sticky psychedelia and spacey electronics, Bug Chaser's sound and live show are an exuberant celebration of weirdness. Blending that same zaniness with a big dose of rock & roll self-destructiveness, the name of the eight-piece band refers to one who seeks out HIV-positive sex partners with the goal of contracting the disease. Weird, indeed.
Continue to page two for more.
Press photo
Fister, definitely appearing on this list.
Fister
This one really doesn't need much explanation. The brutal, provocative sound of this sludge-metal trio begs an equally brutal and provocative name. That name is Fister.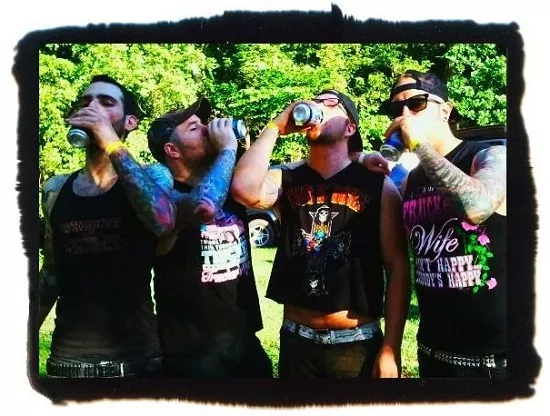 The Fuck Off and Dies
It'd be hard to come up with a better name for a punk-rock band than the Fuck Off and Dies. If you aren't familiar with the trio's music, it's pretty much exactly what you'd expect: uptempo party-punk with a generous sprinkling of F-bombs. In fact, the four-letter word finds its way into the title of every song on the band's seventeen-track 2011 release Songs in the Key of Fuck, which we here at RFT Music think is pretty fucking impressive.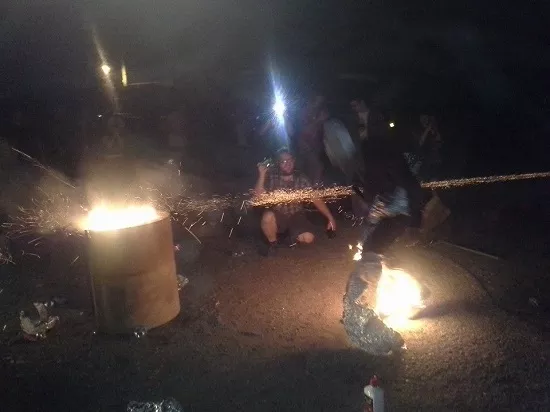 Daniel Hill
Q, live and on fire.
Q
Recipient of the RFT's Best Band Name award for 2014, Q is a minimal, cryptic name for a seriously intense hardcore punk band. In an alphabet full of boring, predictable letters like "B" and "S," "Q" stands out as somewhat of an anomaly -- kind of like if "C" was cooler. Likewise, Q's haphazard basement hardcore stands out as an abrasive aberration from the more palatable sounds dominating the musical landscape.
3 of 5
As 3 of 5, Andy Garces (who also provides vocals and guitar in nerd-rock outfit the Vanilla Beans) uses only his voice and a Nintendo DS to create quirky, lo-fi electronic pop songs. The name is a reference to the Star Trek episode "I Borg," in which the connections of a cybernetic being -- previously a drone connected to a futuristic hive mind -- are severed, and traits of individuality and emotion begin to emerge. An appropriate name, given that 3 of 5 sounds something like the world's most emotionally sensitive robot.
Continue to page three for more.
Kentucky Knife Fight
South-city rock powerhouse Kentucky Knife Fight is set to play its final show at the end of this month, capping off nearly a decade of bringing its "noir-blues" sound to audiences in St. Louis and around the country. Combining acoustic blues, bluegrass and a host of other American roots genres with snarling punk rock, Kentucky Knife Fight's name is a perfect distillation of what makes the group great.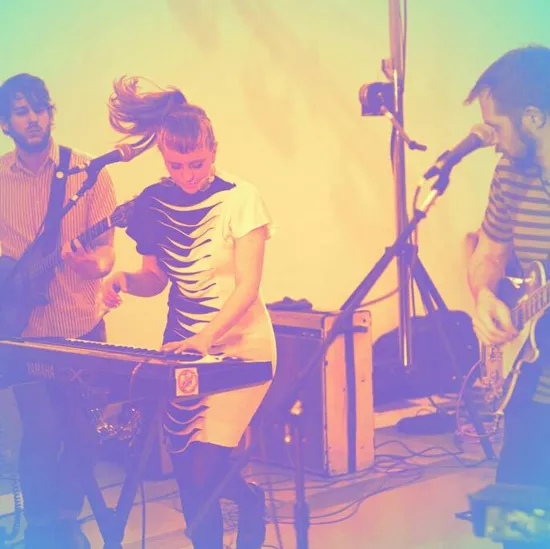 née
The anachronistic title of Kristin Dennis' synth-pop outfit is a word once commonly used to denote the maiden name of a married woman (e.g., Michelle Obama, née Robinson). Now, independent of its context, the word's function falls away, leaving connotations of femininity/attachment vs. independence and past vs.present.
Black Fast
In addition to being two words that succinctly sum up the sound of the Edwardsville, Illinois, neo-thrash outfit, Black Fast also refers to one of the most severe forms of Catholic fasting. The band made a sizeable splash last year with its debut, Starving Out the Light, and has already signed on for a 2015 release with record label eOne Music. See what happens when you pick a good name?
RFT MUSIC'S GREATEST HITS
The 15 Most Ridiculous Band Promo Photos Ever "Where Did My Dick Go?" The Gathering of the Juggalos' Best Overheard Quotations I Pissed Off Megadeth This Week, My (Former) Favorite Band The Top Ten Ways to Piss Off Your Bartender at a Music Venue
---