The Harold and Dorothy Steward Center for Jazz. | Photos by Mabel Suen
Last May, Jazz St. Louis announced a $10 million expansion for a new jazz center that would completely reinvent Jazz at the Bistro (3536 Washington Avenue) as we know it, with state-of-the-art architectural and acoustic design. Only four months later, the doors of the newly dubbed Ferring Jazz Bistro debuted to a sold-out crowd during a grand-opening celebration featuring the Jazz at Lincoln Center Orchestra with Wynton Marsalis. RFT Music stopped by shortly thereafter for a tour of the new digs.
See also: Jazz at the Bistro Announces $10 Million Expansion for New Jazz Center
Construction on offices and a jazz-education center are still under way, but the concert venue is running at full steam. The main level of the jazz center also features Nancy's Jazz Lounge, a casual bar which streams performances live from the listening room. Have a look inside both sides of the space so far with our bite-sized photo guide -- you'll want to save your stomachs for dinner and show firsthand, after all. Get the full schedule of concerts via the Jazz St. Louis website.
Click through for more photos.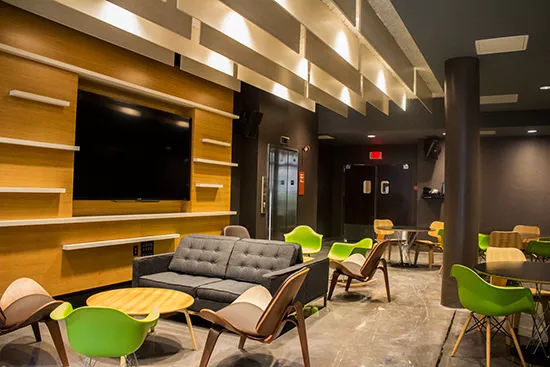 The entrance to the bistro.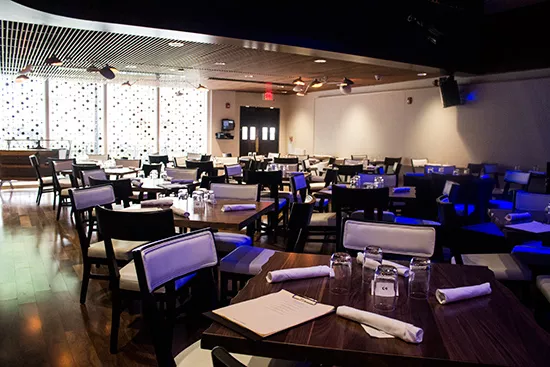 Have dinner prepared by Catering St. Louis delivered right to your table.
Booths provide additional seating on the ground floor.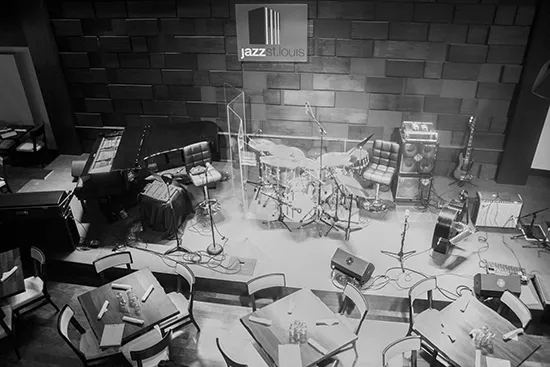 The bar on the ground floor.
Another view from the balcony.
The balcony seats around 40 guests.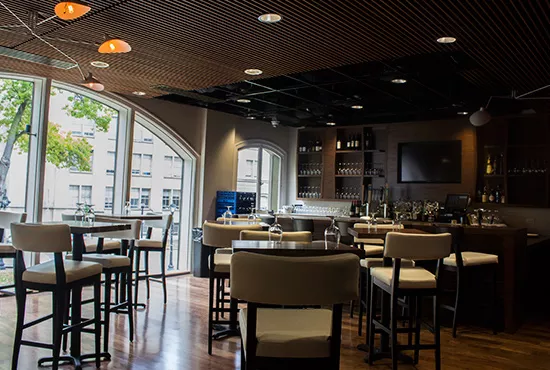 A second bar on the balcony, which will occasionally offer discounted seats, features a live stream of what's happening on the stage.
Jazz St. Louis executive director Gene Dobbs Bradford.
View from the main floor.
The original signage still hangs proudly.