South African rap-rave group Die Antwoord made a stop at the Pageant last night, bringing Zef style and generalized shock-factor insanity to the Delmar loop. Fans came out in droves as well, ready to have a good time and many even willing to indulge our photographer in what is known as the "Cali Handshake," which basically involves both parties executing the "hang loose" surfer signal with their hands while bumping knuckles.
Hey, its a Die Antwoord show. We can get weird if we want.
Therefore, here are some photos of Cali Handshakes in action, as well as two lunatic South African stars performing on a stage. Be sure to check out our full slideshow of the event, shot by photographer Bryan Sutter, here.
Bryan Sutter
Now that's a nice Cali Handshake.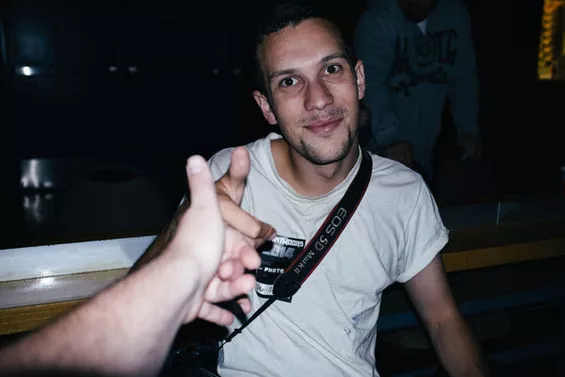 Bryan Sutter
This guy knows what time it is: Cali Handshake time.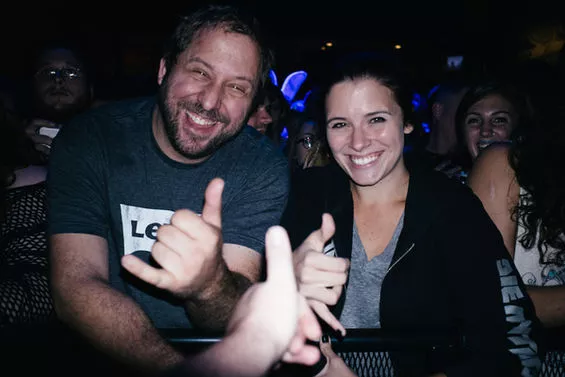 Bryan Sutter
The couple that Cali Handshakes together, stays together.
Bryan Sutter
Holy shit what the hell is that?!?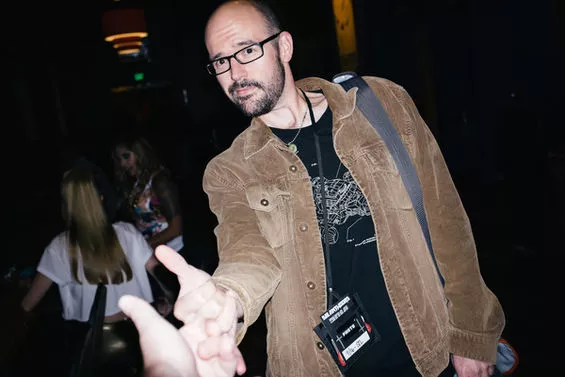 Bryan Sutter
Oh, never mind; we're handshakin' again. Cali Handshakin', that is.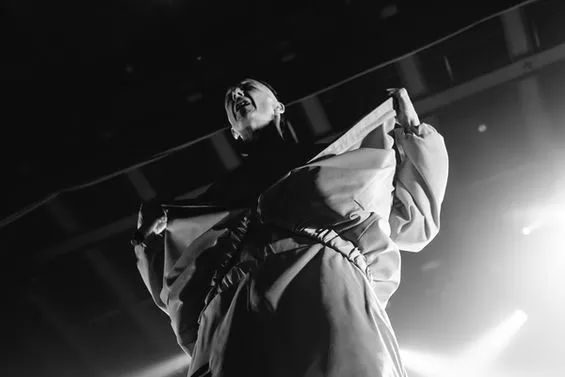 Bryan Sutter
Oh God, what is happening on the stage??
Bryan Sutter
Jesus, the other one is doing it too!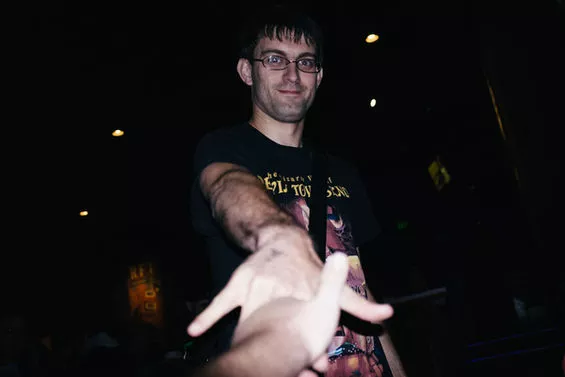 Bryan Sutter
Oh wait, I think it's gonna be OK. We are Cali Handshaking again. Chill waves, brah. Surf the curl.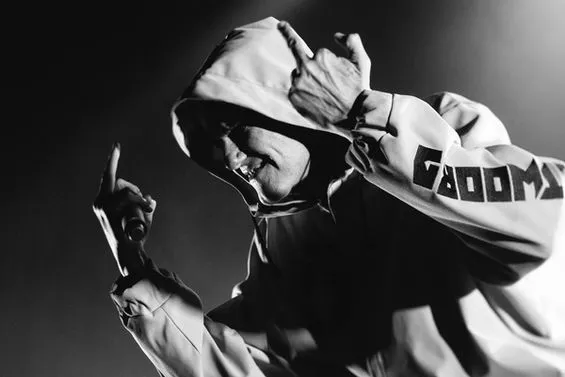 Bryan Sutter
Worst Cali Handshake ever. Get this guy outta here!
RFT MUSIC'S GREATEST HITS
The 15 Most Ridiculous Band Promo Photos Ever "Where Did My Dick Go?" The Gathering of the Juggalos' Best Overheard Quotations I Pissed Off Megadeth This Week, My (Former) Favorite Band The Top Ten Ways to Piss Off Your Bartender at a Music Venue
---