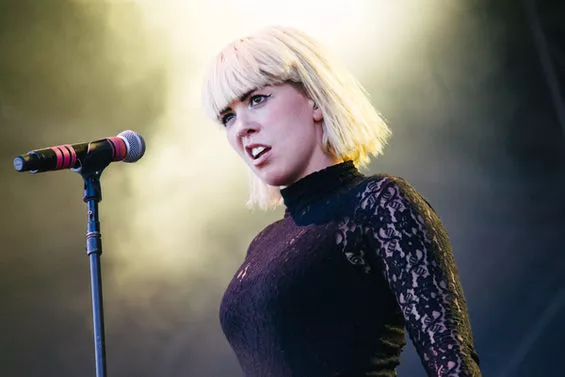 With nearly 40,000 people setting a new attendance record, it's easy to say that LouFest 2014 was a big success. Now having completed its fifth year, LouFest organizers have figured out a successful blend of established acts and trending bands that brings national attention to St. Louis and keeps concertgoers salivating for more.
What will LouFest 2015 look like? We have no clue; we just know that topping a lineup that included Outkast, Matt and Kim, Trombone Shorty and Portugal. the Man will be extremely difficult (but do let us know in the comments who you'd like to see next!). For now, we're still getting over our music hangover from the weekend. Reminisce with us, won't you?
See our complete LouFest coverage.
OUTKAST
Everyone knows that we'd been banging the drum for nearly a year for Outkast to play LouFest, and our mission was fulfilled in spectacular fashion. Opening a day two headlining set, Big Boi and André 3000 greeted St. Louis with the now-familiar "Hands up, don't shoot" gesture before launching into a career-spanning setlist that celebrated the duo's twenty years together. Many of our social media fans who live within a mile or two of Forest Park said they could hear the show clearly from their homes. See more photos of Outkast.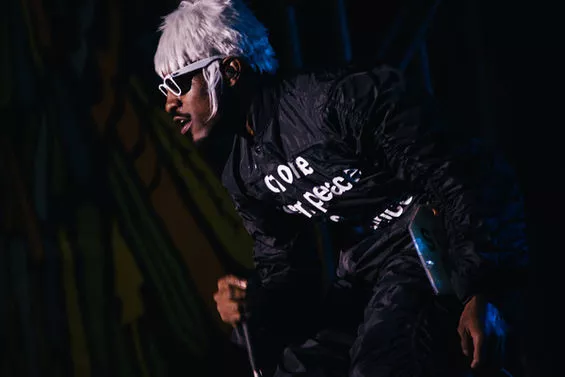 See also: The Best and Worst of LouFest 2014
MATT AND KIM
Matt and Kim put on a hell of a show every time they visit St. Louis, and their appearance at LouFest was no different. Despite some sound difficulties, the pair pushed through an energetic set that made it obvious they were having a blast. It paid off: "Matt and Kim" became a trending topic on Twitter. See more photos of Matt and Kim.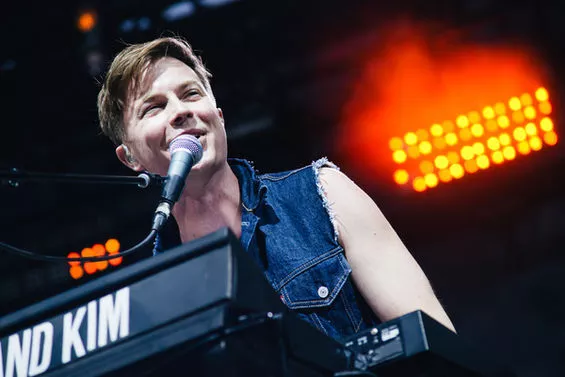 Continue for photos of Cake, the 1975, Grouplove and Arctic Monkeys.
CAKE
Was Cake missing some heart in its performance? Maybe, says our reviewer. That didn't stop the LouFest crowd from enjoying a solid set of hits like "Short Skirt/Long Jacket" and "Stickshifts and Safetybelts," though. Read our review. See more photos of Cake.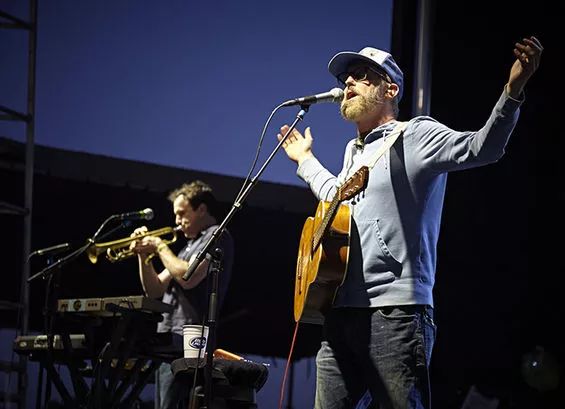 See also: - The High Fashion of LouFest 2014 - LouFest: Police Report Zero Vehicles Damaged This Year, Down From 29 In 2013
THE 1975
With a sound like the Talking Heads and a look like the Cure, the 1975 had the crowd eating from its palm. Sure, no other band was performing during its timeslot, but that didn't take away from vocalist Matt Healy's sexy, by-the-book rock-star moves or the group's ability to "make everybody really happy," according to our reviewer. Read our review. See more photos of the 1975.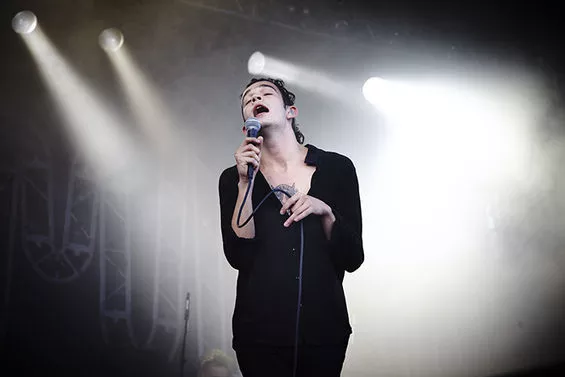 GROUPLOVE
"Effervescent" often is used to describe Grouplove, and the band's performance at LouFest proved that the adjective is appropriate. Showcasing hits like "Tongue Tied" and "Ways to Go," the band lured concertgoers in with its spirited, melodic electropop but also veered into uncharted territory when it was joined by Portugal. the Man's Kyle O'Quin for "Drunk in Love" by Beyonce and Jay-Z -- something that was not music to our reviewer's ears. Read our review. See more photos of Grouplove.
See also: - The Best Food From LouFest's Nosh Pit - LouFest Musicians Tweet Love for St. Louis
ARCTIC MONKEYS
Not usually a band that thrives on theatrics, Arctic Monkeys frontman Alex Turner nonetheless brought out some moves with swagger -- and sometimes sex appeal -- during the group's day one headlining set. Ninety minutes of rock yielded hits like "Do I Wanna Know?" and "I Bet You Look Good on the Dancefloor." See more photos of Arctic Monkeys.
Next up: Trombone Shorty, Empires and your own pretty faces.
TROMBONE SHORTY & ORLEANS AVENUE
A city rife with outstanding musicians brought up on jazz and blues, St. Louis knows that horns can bring an element of funk, whimsy and sexiness to an act. Trombone Shorty had all of that and more. A multi-instrumentalist and charismatic vocalist, Trombone Shorty (born Troy Andrews) led an excellent six-piece band through a set of funkified rock, even incorporating a little Dookie-era Green Day into the mix. Read our review. See more photos of Trombone Shorty & Orleans Avenue.
EMPIRES
Empires may be used to playing club gigs, but the band proved that its anthemic tunes are tailor-made for festivals like LouFest. Vocalist Sean Van Vleet sauntered around the stage, leading the foursome through a mad-dash of songs that righteously blended '90s alt-rock with '80s new wave. Read our review. See more photos of Empires.
See also: 15 People Who Are Totally Over LouFest
YOU
Ok, you may not be a band technically, but your screams, sighs and hums formed a chorus that supported the LouFest acts tremendously. You were the Mary Wilson and Florence Ballard to the bands' Diana Ross -- the heart, the rhythm, the pacing. Without the support of the nearly-40,000 of you that enjoyed this year's festival, there would be no LouFest at all. See more photos of yourselves.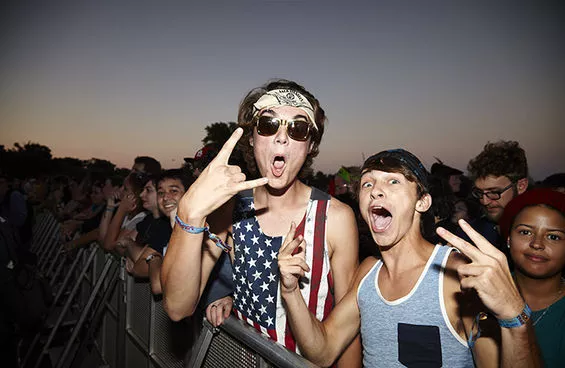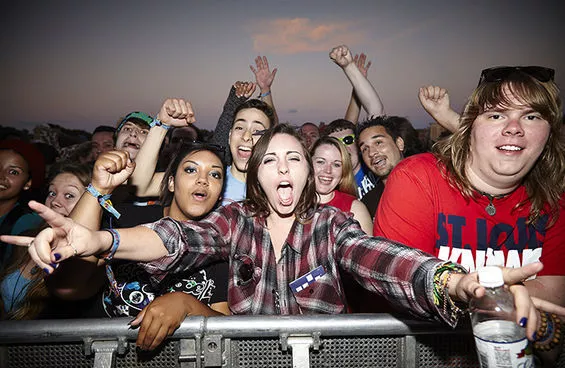 RFT MUSIC'S GREATEST HITS
The 15 Most Ridiculous Band Promo Photos Ever "Where Did My Dick Go?" The Gathering of the Juggalos' Best Overheard Quotations I Pissed Off Megadeth This Week, My (Former) Favorite Band The Top Ten Ways to Piss Off Your Bartender at a Music Venue
---