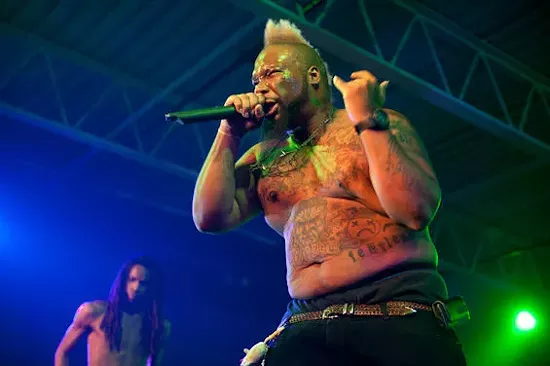 Ruka Puff performs at the Fubar Michael Brown benefit this Thursday, September 11.
This week New Music Circle kicks off its latest season of experimental music, a hip-hop benefit for Michael Brown's family takes place at Fubar, Ian Fisher & the Present releases a new EP and Pokey LaFarge plays a hometown show. Read on to get the scoop on this week's show recommendations.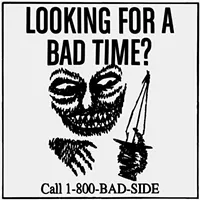 Bad Side Monday, September 8 w/ Life Like, Q, Ruz @ Melt 8 p.m. | $5 By Jimmy Eberle From "The Best St. Louis Punk/Hardcore Shows: September 2014": Philadelphia's Bad Side is coming through on a Monday night just to make our riverside blood boil. Don't be a wimp just because you spent all weekend partying at that one fest -- hell, we'll all have forgotten about that by the next day anyway. What better way to shake off those decrepit, tainted brain cells than by eating some waffles and puking them out on your pals in the pit? For real though, Bad Side plays creepy, fast hardcore that will take your wallet and tell you your knives suck. Make Cherokee street get weird or else they'll be back -- they know where we live!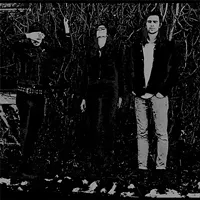 Waveless Tuesday, September 9 w/ Kisser @ CBGB 9 p.m. | $5 By Mabel Suen Waveless hails from Minneapolis and plays languid, impactive shoegaze made by musicians primed by punk rock. With song titles like "Nausea" and "Lucid Nightmare," listeners can expect the band's tunes to sweep and sway with emotional weight. The sound gets filled out by warm, fuzzy guitar and dual male and female vocals doused with a heavy hand of reverb. It's music to meld into.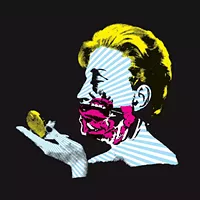 Broncho Wednesday, September 10 w/ Low Litas, Bug Chaser @ The Firebird 8:30 p.m. | $10 By Christian Schaeffer Local show-goers are probably at least familiar with Broncho's name by now, if not its psych-pop slurry. The band makes regular stops in St. Louis, and its next one will be in anticipation of the forthcoming Just Enough Hip To Be Woman, due out next week. The Oklahoma-based quartet shares some of the hazy garage-rock headspace with bands like the Allah-Las and Thee Oh Sees, with enough hooks and tossed-off melodies to make compelling rock & roll. Lead single "Class Historian" is a particularly sticky piece of bubble-gum, complete with a cooing, wordless chorus. Local heroes Bug Chaser will open the show, so make sure to arrive on time.
Benefit for Mike Brown Thursday, September 11 w/ Ruka Puff, The FuFops, Aurellius the Saint, KD Assassin, Cash Reap, Uno Joven, Repatallion, T Prince, The Moonmen, Fellin, Feelmore Slim, Cold Kase, Cue, John Boi, Lmnop, Jenny Marie @ Fubar 7 p.m. | $5 By Tara Mahadevan From "The Best St. Louis Hip-Hop Shows: September 2014": O'Fallon rapper Uno Joven has put together a lineup of Midwest musicians and rappers to honor the memory of Michael Brown that includes Ruka Puff, the FuFops, Aurellius the Saint, KD Assassin, Cash Reap, Uno Joven, Repatallion, T Prince, the Moonmen, Fellin, Feelmore Slim, Cold Kase, Cue, John Boi, Lmnop and Jenny Marie. All proceeds will go to the family of Michael Brown -- a minimum of a $5 donation is accepted at the door, but please donate more if you can and are willing.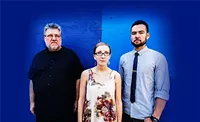 Thumbscrew Friday, September 12 @ Joe's Cafe 7 p.m. | $10-$20 By Joseph Hess A self-declared experimental group, Thumbscrew stays true to its namesake with a heavy use of free improvisation. The trio of Mary Halvorson, Michael Formanek and Tomas Fujiwara bends jazz into a warped musical playground, complete with playful percussive flair. Halvorson's guitar audibly warbles around the disparate drums, matching every pluck of Formanek's monstrous bass. And the band could fall apart at any moment, or stay glued to a beat with no end in sight. That's what experimentation means, for better or worse: Failure and success are both on the table. Thumbscrew tends to enjoy the latter, and will make you question if the players share some sort of sci-fi psychic link. This show is the first in a season full of off-the-wall jazz and experimental music presented by New Music Circle. Visit newmusiccircle.org for the upcoming schedule.
Pokey LaFarge Friday, September 12 w/ Joey Savoy, Jesse Lege & the Cajun Country Revival, The Tillers, Loot Rock Gang @ Old Rock House 8 p.m. | $22-$25 By Christian Schaeffer From this archived write-up: If Pokey LaFarge's bio claimed that he landed in St. Louis via some magical, time-traveling boxcar that plunked him on a set of rusty railroad tracks alongside the Mississippi River, you could almost believe it. As it stands, the story of how LaFarge arrived in our city isn't nearly so whimsical: The ex-Hackensaw Boys member met the cats at Big Muddy Records in North Carolina and liked the Lou and its people enough to move here. Either way, the singer and guitarist -- who's also spent a lot of time in Louisville, Kentucky -- brings with him an old-timey sensibility and a love of prewar blues music.
Steve Dawson's Funeral Bonsai Wedding Saturday, September 13 w/ Cave States @ The Stage at KDHX 8 p.m. | $10-$12 By Roy Kasten One of the most underrated songwriters in American music, Chicago-native Steve Dawson has been helming influential rock band Dolly Varden since the early '90s, producing humane and hooky solo records, collaborating with his wife Diane Christiansen and digging into soul on side projects. His newest venture is Funeral Bonsai Wedding, a jazz-folk collaboration that flashes with the vibraphone of Jason Adasiewicz on impressionistic but memorable arrangements that recall the best of Tim Buckley or Astral Weeks-era Van Morrison. Those may seem like lofty notices, but Dawson has a way with melody and image that live up to them. As deep and resonant as its name, Cave States - a side project featuring members of St. Louis bands Magnolia Summer and the Half knots, along with steel guitar maestro John Higgins - opens the show.
Ian Fisher & the Present EP Release Saturday, September 13 w/ The Reverend John DeLore, Yankee Racers @ Off Broadway 9 p.m. | $10 By Christian Schaeffer From this 2013 album review: Ste. Genevieve native, occasional St. Louisan and current resident of Berlin Ian Fisher has logged many miles and songs on both sides of the Atlantic in the past few years. He tours regularly around Europe, has recorded a handful of albums under various guises and still makes time to visit the motherland a few times a year. His latest record comes under the aegis of Ian Fisher & the Present, and he's backed by the unobtrusive harmony and guitar accompaniment of local musician Ryan Thomas Carpenter.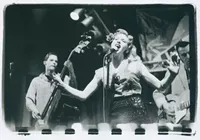 Miss Jubilee Sunday, September 14 @ Nathalie's 6 p.m. | free By Brian Heffernan From this 2012 write-up: The Humdingers lean more towards the Hot Jazz and Swing of the '20s and '30s and black Rhythm & Blues of the '30s-'50s, than minstrel-show jug-band tunes.... Miss Jublilee fronts the six-piece band with unlimited stamina for her Transatlantic-entertainer stage-smile while drummer Dan Connor directs the band through arrangements by the Oliver Sain Orchestra, Katherine Baker and Ruth Brown. He calls out, "High register! High register during the solo! Yeah!" to Lawrence Welby as the bassist slides his left-handed walk farther up the fretboard to sonically make way for clarinetist and tenor saxophonist Chloe Feoranzo.... The crowd swings, tight-quartered up front, claps in back and Miss Jubilee spins and shucks through the audience, tip jar overhead, before wrapping this set up and driving off to their next.
Note: Though we wish we could, we can't feature every great show happening in town in just one measly post. Look for plenty more recommendations this Friday in our weekend shows post, and peruse the St. Louis concert calendar for more ideas any time. Let everyone know what else you're looking forward to seeing this week in the comments below, and submit show info online any time to be considered for inclusion on these lists.
RFT MUSIC'S GREATEST HITS
Remembering STLPunk.com -- How to View the Site Today and Find Your Old Profile Page "Where Did My Dick Go?" The Gathering of the Juggalos' Best Overheard Quotations The Ten Best Dive Bars in St. Louis The 15 Most Ridiculous Band Promo Photos Ever
---