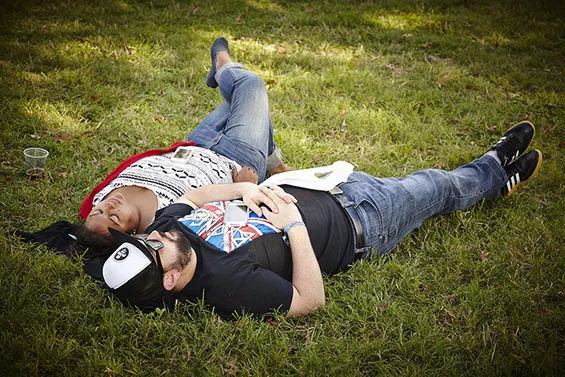 Steve Truesdell
For the price of a LouFest ticket, you, too, can sleep under the burning sun.
LouFest is one of the Gateway City's most-anticipated music festivals of the year, but it's not all fun and games. Sure, singing along to "Ms. Jackson" with Outkast is pretty rad, and the people-watching can't be beat. But there's an awful lot of waiting at a big festival like this one. Waiting in line for food. Waiting at the rail for a set. Waiting at that hidden charging station because your phone's battery is a jerk. Blah.
See our complete LouFest coverage here.
All of this downtime over two days can suck the fun away from hanging with your pals and seeing your favorite acts, maybe even making you wish you were already home in your oversized pajamas and playing checkers with Mr. Whiskers or watching Buffy the Vampire Slayer for the gazillionth time. We know we're not the only ones who feel this way. Check out these 15 people who are sooooo ready to say hasta la vista to LouFest 2014 -- people like...
This lady who'd rather put a crate over her head than watch yet another band:
This guy who doesn't care if his friends give him shit for sleeping:
This guy who'd rather be looking at his ladyfriend's boobs than at whatever's happening on the stage: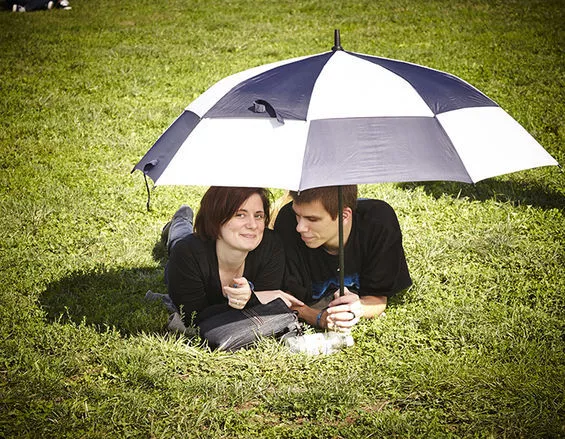 See also: The People You'll Meet at LouFest 2014
The girl on the right who's fake-screaming so her friends won't notice that she's checking her phone:
This guy who seriously needs a nap:
These people who would rather be getting it on at home: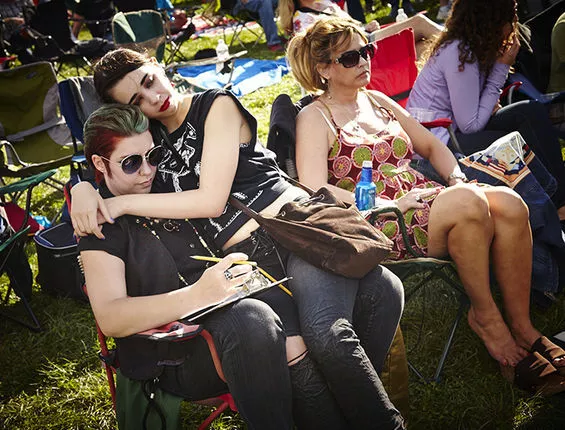 This guy who's probably singing "All By Myself" by Eric Carmen: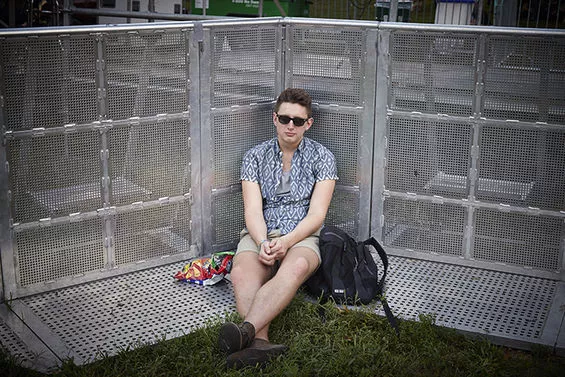 Continue to page two.
This couple that thinks you should back the hell off: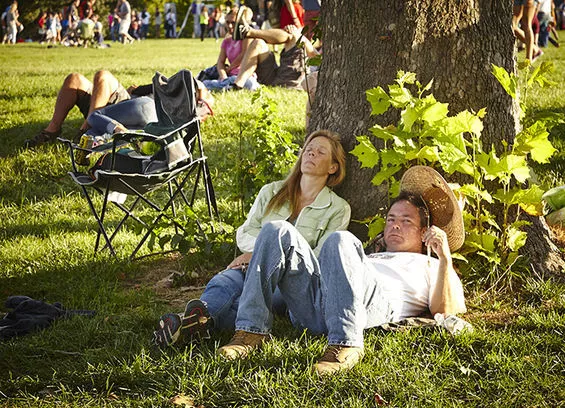 This lady who came to a festival to read a novel: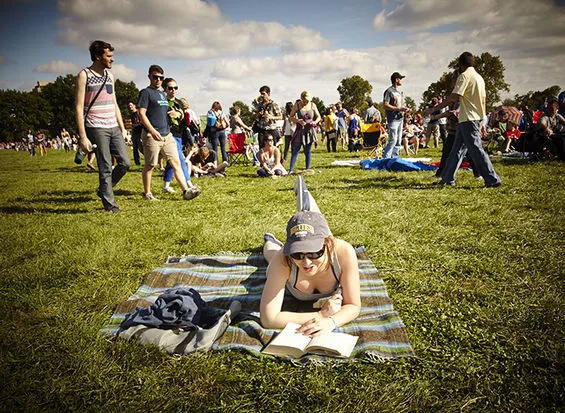 The folks who won't let LouFest interrupt their bags tournament:
This guy who can't believe you just said that: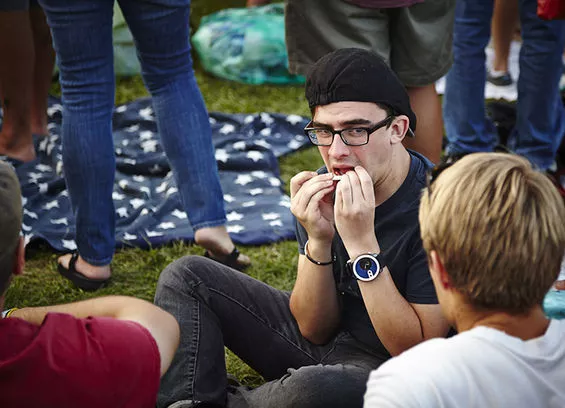 The girl on the left who doesn't get the joke: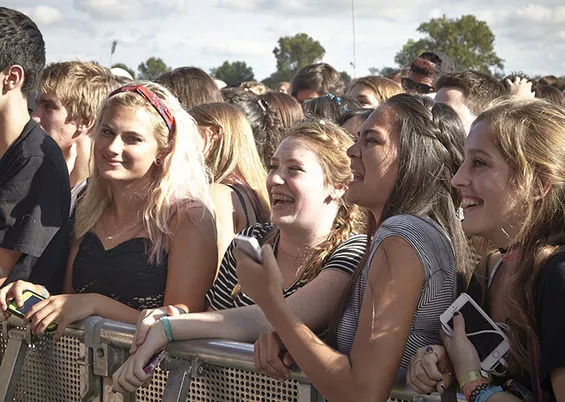 See also: The High Fashion of LouFest 2014
This guy who dreams that LouFest is Woodstock, man: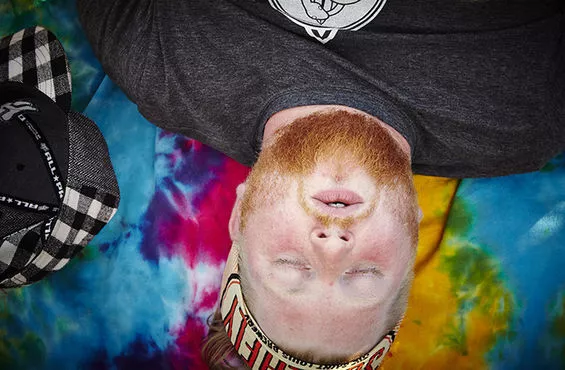 These people who are sick of not moving from their spot at the rail all damn day: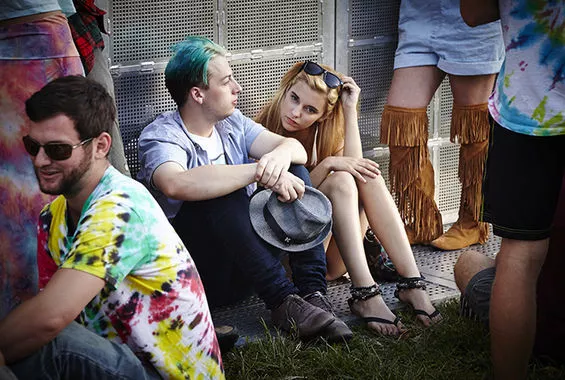 And the guy on the left who just wants it all to be over:
RFT MUSIC'S GREATEST HITS
The 15 Most Ridiculous Band Promo Photos Ever "Where Did My Dick Go?" The Gathering of the Juggalos' Best Overheard Quotations I Pissed Off Megadeth This Week, My (Former) Favorite Band The Top Ten Ways to Piss Off Your Bartender at a Music Venue
---