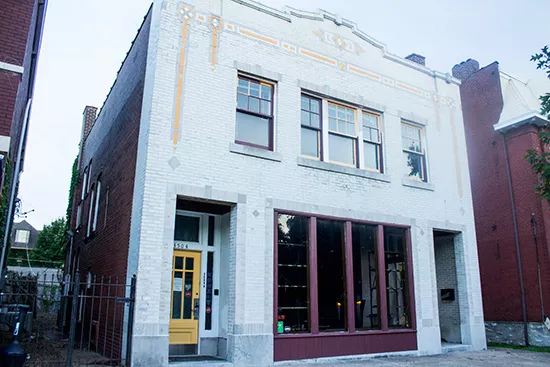 Photo by Mabel Suen
The new home of STL Open MIC on Magnolia Avenue.
"There's a thousand little ideas behind every big idea," says William Gelb, acting Executive Director of the St. Louis Open Media Integration Center (Open MIC). His big idea involves transforming the former KDHX 88.1 FM building, located on Magnolia Avenue in the Tower Grove East neighborhood.
Gelb is no stranger to the space. He might be better known as his alias Wil Wander, DJ of Elevated Rhymestate on KDHX. Gelb, a graduate of UMSL's Nonprofit Management and Leadership Program, seeks to change the old space into a general center for media in south city.
Using the infrastructure once built for radio, he and his team of volunteers aim to provide local artists with the means to record and expand upon their art. And while the station once used the space specifically for recording, Gelb imagines many more possibilities:
"Three parts to the mission are to enable musicians to access tools, space and education. Anything that is media is within our range of possibilities. We're going to work and collaborate with other organizations. They'll be able to use our multi-purpose rooms for their classes and education as well," he adds.
While he has secured the building, Gelb is looking to the community for initial support. A crowdfunding campaign has been set up via Indiegogo.com, which features a modest goal of $10,000. Gelb believes this, along with volunteer workers and donated equipment, will be enough to begin operating.
Open MIC wasn't an idea that formed overnight. Seeds for this project were planted as early as 2008, when Gelb seeked help for a close friend looking to record music at low cost. It was here that he found the gap between successful artists and those just starting to find their footing. By taking money out of the equation, Gelb hopes to usher in a new wave of local art.
"Nothing that's recorded here is going to be able to be sold. It's all for promotional and developmental purposes only. This is not where you come into to record your album. But you can record it and put it online and have people stream it all you want," he adds.
But musicians aren't the only artists Open MIC is equipped to serve. He hopes to attract the entire arts community, including comedians, actors and poets.
"Even if someone wants to come in and record a podcast, I believe we can legally do that as well. Obviously music is going to be a big part of it, but we want people to feel like anybody can come in," Gelb says, speaking on the open nature of the project.
Recording classes, music lessons, guest panel discussions and higher end seminars from traveling musicians are just a few of the thousand little ideas behind Open MIC. Gelb also hopes to stoke new collaborations, blending different areas of the arts in St. Louis:
"There will be a lot of effort to try to get people working together who haven't done so before. A photographer will work with a musician and see what happens. We'll get a poet to work with an improv-comedian and see what happens there," he says.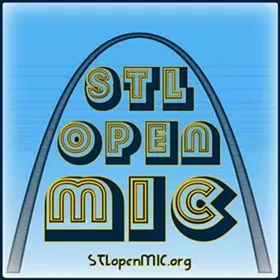 While expansion is another story, Open MIC hopes to get started without help from grants or public funding. The plan is to initially operate with funds via individual donations and low cost memberships.
As of this date, Open MIC isn't officially incorporated, but Gelb is working through the process with help from the St. Louis Volunteer Lawyers and Accountants for the Arts.
"We're hoping for an arts community that's a little more self-sufficient and we're hoping to make that a possibility here," Gelb says.
To support the St. Louis Open Media Integration Center, donate at the Indiegogo campaign.
If you are interested in becoming a future volunteer or donating equipment to Open MIC, contact William Gelb at stlopenmic@gmail.com
---