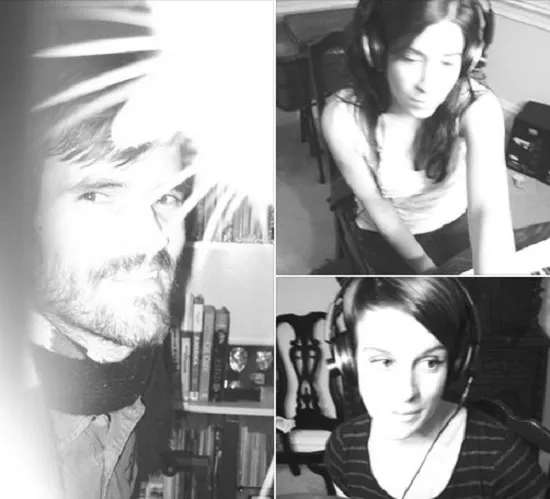 Via Whoa Thunder's Facebook
Whoa Thunder's lineup on You're Under Attack.
Brian McClelland has been a key sideman for such St. Louis heavyweights as Middle Class Fashion and Tight Pants Syndrome, but he's stepping back into the spotlight this Thursday at Venice Café with his Whoa Thunder project.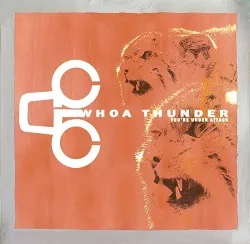 The band originally started as a trio that McClelland formed with Sarah Gremillion and Kimberly Faulhaber. That trio was the core that recorded last year's excellent full-length You're Under Attack, a bubbly set of hyperactive synth and guitar rock filled with sugary hooks and harmonies. But McClelland is moving forward with a new lineup that changes based on who is available each night.
For tonight's live debut, McClelland will be accompanied by his son Alexander on bass and some backing tracks. Suzie Cue, who along with Dutch Courage round out the bill, is also rumored to be singing a few backing vocals for the set as well.
Future Whoa Thunder players will include Bruiser Queen's Jason Potter on drums, Matt Meyer on lead guitar and Mary Whiteside on vocals. Between juggling his Middle Class Fashion schedule with his bandmate's respective timetables, McClelland will have his work cut out for him in assembling WT shows, so live performances may be sporadic -- making this one a must-see.
Get yourself acquainted with You're Under Attack (available at the pay-what-you-want price) below.
RFT MUSIC'S GREATEST HITS
The 15 Most Ridiculous Band Promo Photos Ever "Where Did My Dick Go?" The Gathering of the Juggalos' Best Overheard Quotations I Pissed Off Megadeth This Week, My (Former) Favorite Band The Top Ten Ways to Piss Off Your Bartender at a Music Venue
---