[image-10]
This week, our critics' picks include a varied pool of performers across genres including Boz Scaggs, 7 Seconds, Pigeon John and Peter J. Woods. Take your pick from punk and hip-hop to blues and noise. As always, stayed tuned until Friday for even more recommendations over the weekend.
Matt Harnish's Pink Guitar Monday, July 21 w/ Matt Harnish's Pink Guitar, 3 of 5, Mitch the Champ @ Foam 9 p.m. | $5 By Mike Appelstein From the 2014 RFT Music Awards: With Bunnygrunt currently relegated to part-time status owing to bassist Karen Ried's move to Cincinnati, lead singer/guitarist Matt Harnish has taken the opportunity to go solo for the first time. The format of Matt Harnish's Pink Guitar is fairly self-explanatory: It's mostly him (sometimes with a few friends) and a cheap semi-acoustic guitar, playing some of his favorite songs in a stripped-down style. The setlist often resembles a playlist from a clued-in college DJ, with selections from the likes of Camper Van Beethoven, Game Theory, Pooh Sticks and Mountain Goats. There's usually a Sparks medley at some point in the show, and occasionally Harnish's fiancee joins him for a duet of "You're the Reason Our Kids Are Ugly." Charmingly low-key and obviously a labor of love.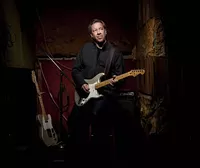 Boz Scaggs Tuesday, July 22 @ River City Casino 7:30 p.m. | $45-$75 By Christian Schaeffer On Boz Scaggs' 2012 trip to St. Louis, he was joined by Michael McDonald and Steely Dan's Donald Fagen for the so-called "Dukes of September Rhythm Revue" at the Fox Theatre. Scaggs might have been the undercard on that line-up, but of the three smooth-as-silk '70s icons, his voice and instrumental chops had weathered the best. In his youth, Scaggs mixed R&B rhythms with his nimble, blue-eyed soul vocals, and record companies didn't quite know what to do with him. The success of Silk Degrees changed all that, and Scaggs has since then been constantly refining his vision of soul music, including on the covers-heavy Memphis from last year.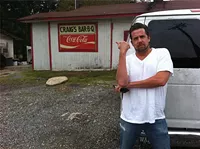 Patrick Sweany Wednesday, July 23 w/ The Maness Brothers @ Off Broadway 7:30 p.m. | $10-$15 By Roy Kasten From this 2011 show preview: You wouldn't know it from suffering through the singer-songwriters who plague subway stops and opening slots from coast to coast, but they wouldn't exist without the blues. That said, there's nothing duller than a Tom Waits cultist with a steam-punk tattoo and the word "Reverend" in front of his name. Ohio native and now Nashville-based songwriter Patrick Sweany isn't the second coming of anything. He's simply a dedicated musician who has absorbed the feel and the form of celebrated blues-based Southern masters such as Joe South or underappreciated ones such as Kevin Gordon. On the [2011]-released That Old Southern Drag, Sweany's voice can be as wizened as a dust bowl or as warm as a two-inch analog tape. His sound and songs rarely fail to capture the muscular drive of both early rock & roll and back-to-the-jukes blues.
New Edition Thursday, July 24 w/ Dru Hill @ Family Arena 8 p.m. | $58-$128 By Josh Levi From this 2012 show preview: Serving as both propellants of new jack swing and fore-bearers of the boy band movement of the late '90s, New Edition's lasting footprint has rippled through popular culture since its beginning in 1978.... New Edition is sure to cause a frenzy among the grown and sexy as the evening highlights hits from the respective careers of its members. Add the seductive bump and grind of openers SWV and the night is sure to make you "weak at the knees."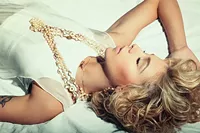 Lil Debbie Friday, July 25 w/ Chi City, Chase Compton, Markoe, Seymour Awesome, Billy Brown, Ca$shly @ The Firebird 7 p.m. | $18-$20 By Tara Mahadevan From "The Best St. Louis Hip-Hop Shows: July 2014": Lil Debbie arrived on California's hip-hop scene by way of rap group White Girl Mob, which included fellow Cali emcees Kreayshawn and V-Nasty. However, in 2011, Lil Debbie got kicked out of the group owing to creative differences. But luck was in her favor: In 2012 she linked with Houston rapper RiFF RaFF and soon became a viral success. She released her debut EP, Queen D, in 2013, and followed up with California Sweetheart this past March. In addition to rapping, Lil Debbie is also a model and fashion designer, so expect her clothing choices to stunt on y'all. Arrive on time to catch the night's entire lineup, which includes locals MARKOE, Seymour Awesome and Billy Brown.
7 Seconds Saturday, July 26 w/ The Copyrights, Ultraman, Breakmouth Annie @ Fubar 7:30 p.m. | $15 By Mike Appelstein It's one thing to declare yourself "Young 'Til I Die" as a fiery teenage straight-edge punk, but quite another as a 53-year-old man. But that's exactly what Kevin Seconds has done. As the lead singer of Reno hardcore band 7 Seconds, he spent the 1980s blazing a trail through the nation's VFW halls, basements and all-ages matinees. 7 Seconds' albums could be preachy and over-earnest at times, but there was no denying the band's sincerity, positivity and purity of vision. After a decade as a solo artist, Seconds has reformed the band and released a new album, Leave a Light On. New songs such as "Thirty Years (and Still Going Wrong)" reveal a welcome self-awareness, and hearing old songs like "We're Gonna Fight" live is nothing short of poignant.
Peter J Woods Saturday, July 26 w/ Little Flowers, Kingston Family Singers, Greg Farough @ Lemp Arts Center 9 p.m. | $5 By Joseph Hess When one thinks about their high-school math teacher in a band, noise isn't the first genre to come to mind. Maybe he teaches you algebra by day and rocks Skynyrd covers by night, right? Not so in the case of Peter J. Woods, who instead runs an all-ages art space dubbed the Borg Ward in Milwaukee and moonlights as a performance artist. The music, which many might deem as noise, works as a soundtrack to a live expressionist act that aims to confuse and emotionally connect. A veteran of the midwest experimental music scene, Woods bridges the gap between visual stimuli and sound art. Woods shares the bill with Little Flowers, the brainchild of math rock stalwart Jesse Stiles (formerly of Upsilon Acrux and Bad Dudes). Little Flowers blows through psychedelic layers at full speed, building a rhythmic mantra through use of droning repetition. Dancing or spacing out are two equally appropriate responses.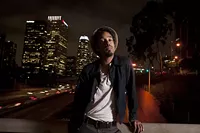 Pigeon John Saturday, July 26 w/ Tanya Morgan, Whiteout, Playdough, AtM, Mvstermind @ The Gramophone 10 p.m. | $10 By Tara Mahadevan Los Angeles native Pigeon John began his rap career spitting rhymes at the Good Life Cafe in LA — the same spot where many notable acts including the Pharcyde, Jurassic 5 and Kurupt got their start. After working LA's hip-hop scene in the '90s as a solo artist and member of independent hip-hop group LA Symphony, PJ dropped his first solo project Is Clueless in 2001 and followed it up with four more albums over a nine-year span. He's currently on tour for his latest release, Encino Man, which still showcases his underground, indie sound.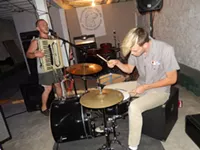 Lions Eat Grass Sunday, July 27 w/ Curt Oren, Dave Stone Free Jazz Unit, Dear Rabbit @ Lemp Arts Center 8 p.m. | $5 By Joseph Hess From this 2013 profile: Lions Eat Grass crafts polka-meets-punk with throaty vocals that poke fun at the overblown crooning of most singers. The substance here sits with each live show, which give justice to the unhinged pieces of each swerving song. Vocalist and accordion player John Beabout even throws out an acappella piece that muses on buried insecurity.
Note: Though we wish we could, we can't feature every great show happening in town in just one measly post. Look for plenty more recommendations this Friday in our weekend shows post, and peruse the St. Louis concert calendar for more ideas any time. Let everyone know what else you're looking forward to seeing this week in the comments below, and submit show info online any time to be considered for inclusion on these lists.
RFT MUSIC'S GREATEST HITS
Remembering STLPunk.com -- How to View the Site Today and Find Your Old Profile Page "Where Did My Dick Go?" The Gathering of the Juggalos' Best Overheard Quotations The Ten Best Dive Bars in St. Louis The 15 Most Ridiculous Band Promo Photos Ever
---