Press Photo
Swans - Tuesday, June 24 @ The Ready Room.
This week, Swans and Travi$ Scott perform at the Ready Room, Bruce Robison and Kelly Willis take on Off Broadway, the Whiskey War Festival makes its annual pilgrimage to a VFW outpost and more. Get the details in the fine print and stay tuned till Friday for more weekend picks. Plenty more options await including the Saint Louis Underground Music Festival, PrideFest and more.
White Fire Monday, June 23, 9 p.m. w/ Egypt, Rowsdower @ The Firebird - $8 By Ryan Wasoba From this 2012 show review: Friday was also the debut performance of White Fire, a local trio with traces of stoner metal and heavy southern rock. Having already recorded a more than adequate demo, the fresh band sounded confident; guitarist/singer Nate Berens has a thrashy growl to his voice and the band's bass tone is perfectly scuzzy. The trio has some kinks to iron out, particularly in the intensity-dropping guitar solo department, but White Fire had a promising showing that points to a future with much headbanging.
Swans Tuesday, June 24, 9 p.m. w/ Xiu Xiu @ The Ready Room - $25 By Christian Schaeffer Michael Gira continues to give til it hurts, though who gets hurt more -- him or the listener's eardrums -- is a matter of debate. Since reforming Swans in 2010, Gira and his reconstituted outfit has released three albums (including this year's triple-LP To Be Kind), offered live and behind-the-scenes video footage and has resumed a generous touring schedule. The current Swans line-up includes magisterial, swooping steel guitar lines from Christoph Hahn, as well as former Shearwater drummer Thor Harris on drums and percussion. These shows are legendary for their decibel-pushing loudness and for the band's adherence to a simple, if lofty, goal: transcendence through volume, repetition and instrumental precision. Xiu Xiu, the aggressive, synth-based band helmed by Jamie Stewart, makes a return to St. Louis as the show's opener.
Dave Rawlings Machine Wednesday, June 25, 8 p.m. @ The Sheldon - $25-$28 By Roy Kasten As formidable a songwriter as Gillian Welch may be, her music simply would not be the same without her longtime partner David Rawlings. One of the rare acoustic guitarists to actually create his own sound -- intricate, almost mandolin-esque notes blurring into rockabilly frenzy, all coaxed from a small 1930s archtop guitar -- Rawlings' instrumental and harmonic talents don't just complement Welch's words, they bring the people, places and stories to life. The Dave Rawlings Machine began as a fun side project built for Nashville bar jamming; now it's a full-fledged band, featuring Welch, Willie Watson, Paul Kowert and John Paul Jones (of a little band called Led Zeppelin). It's been two and half years since Rawlings and Welch last performed in St. Louis. At that Pageant show, the power went out, but the two never missed a note in a concert people talked about for months on end.
Dubb Nubb Thursday, June 26, 9 p.m. w/ The River Monks, Bobby Stevens, Googolplexia @ The Heavy Anchor - $5 By Christian Schaeffer From this 2013 album review: When local audiences first heard of Dubb Nubb, twin sisters Delia and Hannah Rainey were just wrapping up high school and charming stages with their sweetly sung but rough-hewn folk songs. The intervening years have seen growth, both the usual kind (the sisters are now attending college in Columbia and have moved from teenage-hood to their early 20s) and through the continued presence of older sister Amanda Rainey on drums and percussion. The effect on Wild Dreamin' is a continuation of those immutable properties of sisterly harmonies and the loose, easy strums of guitar and ukulele, but with the clarity and confusion that young adulthood carries with it.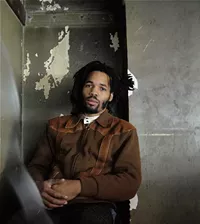 18andCounting Friday, June 27, 8 p.m. w/ Home Body, Adoptahighway, Abnormal @ Foam - $5 By Blair Stiles From the 2014 RFT Music Awards: 18andCounting, a.k.a. Stan Chisholm, is a multifaceted mastermind tearing around St. Louis' art scene with radioactive energy. Recently, he has treated Cherokee's Blank Space to his healthy collection of wax -- every second Thursday of the month he participates in Lord Have Merzy, a monthly event bringing Chisholm and his contemporaries together to host a series of sets crafted for all who love to dance, from St. Louis and beyond. Chisholm can also be spotted at the Royale about three crates deep, with sets that span everything from English psych-rock to rap samples texturized with crackling instrumental overdub.
Bruce Robison and Kelly Willis Friday, June 27, 8 p.m. @ Off Broadway - $15-$23 By Christian Schaeffer Last year's Cheater's Game was a welcome collaboration between singer Kelly Willis and her husband Bruce Robison -- a performer in his own right but better known as a hit songwriter -- considering how the two had previously pursued separate careers in country music that only occasionally overlapped. The LP touched on the pair's love of classic country duets (the George Jones & Tammy Wynette singles were a clear touchstone), and the latest release Our Year continues that thread. Both Robison and Willis are talented songwriters, but they dot this release with well-chosen covers by the likes of the Statler Brothers, Tom T. Hall and the Zombies. Though not joined in holy matrimony like Bruce and Kelly, St. Louis' premier classic-country couple Brian Henneman (Bottle Rockets) and Kip Loui (the High Dives) will warm the stage.
Travi$ Scott Saturday, June 28, 8 p.m. w/ Taylor Bennett, Vince SEGA @ The Ready Room - $17-$20 By Tara Mahadevan From this recent preview: Only a few years after dropping his first project, producer, rapper and occasional music-video director Travis $cott caught the attention of Epic Records, T.I. and Kanye West. Now, the young Houston native and triple threat is signed to two more labels: as a producer of Kanye West's Very GOOD Beats and as an emcee to T.I.'s label Grand Hustle. His debut mixtape Owl Pharaoh sounds like a blend of both the West and T.I. camps: West's artful hip-hop and T.I.'s dirty South bangers. $cott's debut album Rodeo is set to drop this year.
The Whiskey War Festival Saturday, June 28, 11 a.m. w/ Tok, Beth Bombara, County Graves, Old Capital Square Dance Club, Whiskey War Mountain Rebellion, The Thin Dimes, The Maness Brothers, Werwulf, The Barn Mine, The Ol' One Two, Chris Black and the Eagles of Unemployment, Carriage House, Cara Louise Band, Animal Children, Miss Molly Sims, Runaway Barge, The Pat Sajak Assassins, Googolplexia, Jake Leech, Ian D Band @ VFW Post 2866 - $10 By Mabel Suen From this 2013 write-up: What's more Midwestern than the summers? Missouri humidity makes the air feel heavy, temperatures break the 90 degree mark and pit stains emerge as the norm once more. For a true down-home Midwestern experience, don some cut-offs and become one with the sun at the Whiskey War Festival.... Why a VFW Hall? With multiple acres of land to separate itself from surrounding neighborhoods, as well as a new indoor bar, it seemed like the best possible space to throw an all-day family reunion style shindig that provides "a look into Midwestern culture," as the event agenda states.
Ed Schrader's Music Beat Sunday, June 29, 9 p.m. w/ The Brainstorms, Shitstorm, Posture @ Apop Records - $7 By Joseph Hess How one man could grip groups of showgoers with only his voice and a floor tom remains a mystery, but Ed Schrader traveled across America for three years doing just that -- slamming stick to skin and howling from the chest. Ed Schrader's Music Beat was born when the project expanded by merely one member -- bassist Devlin Rice. The duo's minimalist take on outsider pop is percussive and visceral, with brief songs saturated with catchy hooks. Schrader himself pours an honest narcissism into the set, blowing kisses at the crowd between bouts of flourished vocals. Shirtless and contorted, his onstage persona does more to magnetize the crowd than to offend it. Openers the Brainstems, which we named "Best Band to Die in 2013," returned with jangly garage rock in tow earlier this year. So instead of mourning the ones we lost, let's all celebrate the bands who are still around, right?
Note: Though we wish we could, we can't feature every great show happening in town in just one measly post. Look for plenty more recommendations this Friday in our weekend shows post, and peruse the St. Louis concert calendar for more ideas any time. Let everyone know what else you're looking forward to seeing this week in the comments below, and submit show info online any time to be considered for inclusion on these lists.
RFT MUSIC'S GREATEST HITS
Remembering STLPunk.com -- How to View the Site Today and Find Your Old Profile Page "Where Did My Dick Go?" The Gathering of the Juggalos' Best Overheard Quotations The Ten Best Dive Bars in St. Louis The 15 Most Ridiculous Band Promo Photos Ever
---