Unfortunately for St. Louis, it seems he's never gonna give us up.
Have you ever had a song stuck in your head so hard that it crushes your brain and pushes out useful information like state capitals, the lyrics to the Who's the Boss theme and ways to prevent yourself from jamming a No. 2 pencil into your eye? A local radio station is doing its best to give you that kind of unholy earworm, and we're not exactly sure how long it will continue.
In a radio stunt that screams "Something wicked this way comes," 103.7 FM has been playing Rick Astley's 1987 hit "Never Gonna Give You Up" nonstop all this week. We admit, when we first caught wind of the Rickroll, we listened for about ten times before flipping channels. At this point, though, we've had all we can handle of this:
If our math is correct (No promises!), 103.7 FM, known by call letters W279AQ, has been playing this little diddy about 411 times each day. So why the Astley love? Apparently, 103.7 FM -- which has played R&B, alternative, top-40 and more over its long history -- will become a station with a new format, and playing "Never Gonna Give You Up" is a way to draw attention to itself.
Update 6/19/14: The Facebook page for 103.3 FM KLOU shows that an announcement will be made about 103.7 at 1 p.m. Thursday. End of update.
Update 6/20/14: The new 103.7 FM, now called "Louie," has debuted, and we're not fans at all. Read our take on St. Louis' newest radio station. End of update.
A bit of sleuthing shows that Educational Media Foundation, which operates the national K-LOVE and Air1 radio networks, has applied for and has been granted permission to operate an FM translator through the station. K-LOVE is adult contemporary Christian programming, while Air1 is contemporary Christian hits, both of which... uh... surprise us.
But wait, there's more to unravel! We initially heard about the Rickrolling from a DJ on 103.3 FM KLOU. KLOU is owned by Clear Channel Communications, as is 93.7 FM KSD, which posted on Facebook June 17 about Astley's hit on repeat. Radio stations generally only promote news about other stations within their own ownership family, so we're fairly certain that Clear Channel also owns 103.7 FM. The mass media company currently operates gospel, classic hits/oldies, urban adult contemporary, country, top-40 and rhythmic contemporary formats on the FM frequency in the St. Louis metro area. If EMF were to broadcast contemporary christian rock on Clear Channel's 103.7 FM, it actually would complement the current portfolio fairly well.
Industry blog RadioInsight recently shared that Clear Channel has registered Louie1037.com and various iterations as domains. The blog also ponders what type of format 103.7 FM -- which operates out of Mascoutah, Illinois -- ultimately will take, speculating that it will be a type of rock.
What does all of this mean? Heck if we know. We've reached out to Clear Channel for clarification and comment, and we'll share official news as we receive it. But for now: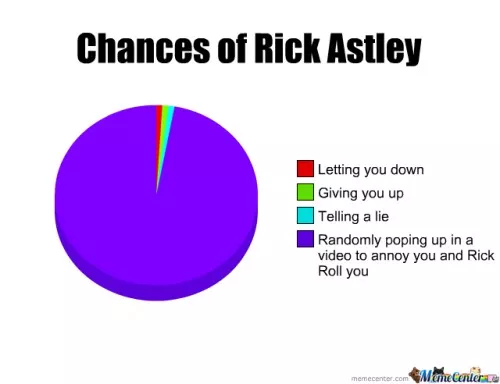 RFT MUSIC'S GREATEST HITS
The 15 Most Ridiculous Band Promo Photos Ever This Incredible Make-A-Wish Teenager Went to the Gathering of the Juggalos, Got a Lap Dance (NSFW) Crotching Whiskey at the Justin Bieber Concert and Getting Thrown Out: A Review The Top Ten Ways to Piss Off Your Bartender at a Music Venue
---