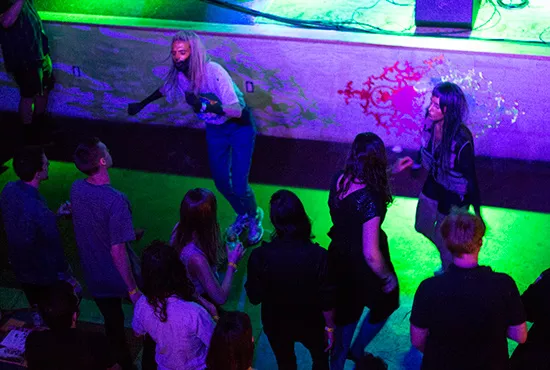 Sofia Reta performs at Apop's tenth birthday party. | Photos by Mabel Suen
Subversive sound purveyors Apop Records (2831 Cherokee Street; 314-664-6575) celebrated ten years in business with a party at Plush (3224 Locust Street; 314-535-2686) over the weekend. The show featured dark dance-pop, punk and noise from near and far. Check out some scenes from the evening.
See also: Apop Records Celebrates Ten Years In The Business of Subversive Sound
Black James released her new tape for the event.
Local artist Chad Hickman with Apop Records' owner Tiffany Minx.
Free goodies awaited on every table.
Local artist Ben S. with new zine releases for the event.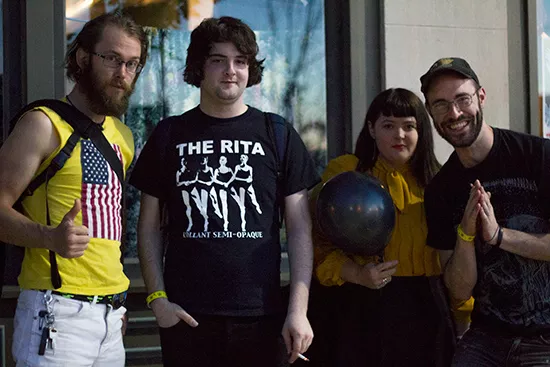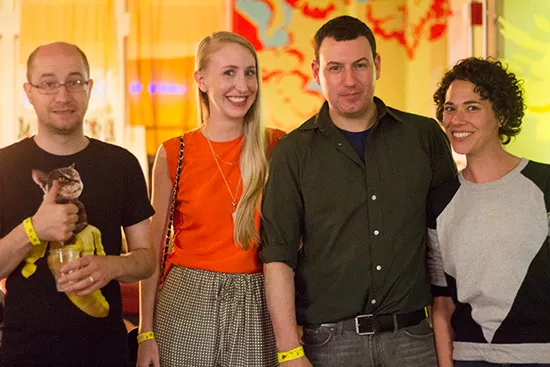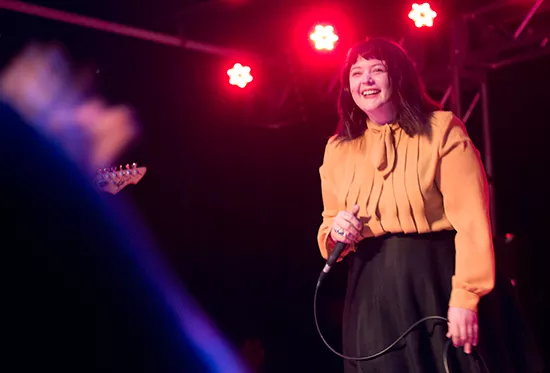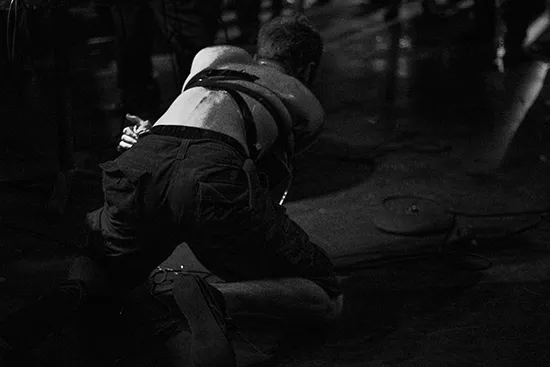 Twodeadsluts Onegoodfuck.