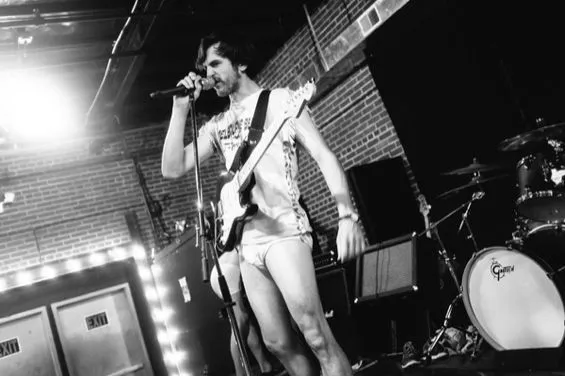 Bryan Sutter
Dad Jr. performing at the Music Showcase Saturday.
WHEW! Well despite the constant threats made by the weather, this year's RFT Music Showcase went off without a hitch. It was fun seeing that many music fans swarming about in the Grove, and even more fun to watch the 88 local acts in attendance. Thanks to all who participated and came out!
But we're not quite through yet -- there is still the little matter of the awards themselves.
Thousands of votes have been tallied for your picks for the best musical acts in St. Louis. The awards ceremony will take place again this year at Atomic Cowboy. Festivities will kick off at 7 p.m. and run until 10. DJ Mahf, nominated for Best DJ, will be providing the musical entertainment. So join us, won't you?
Thanks again to everyone who voted/attended/participated in this year's event. Make sure you check out our full slideshow here. See you Tuesday!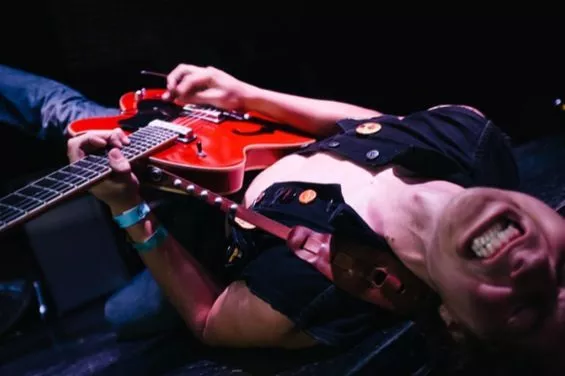 Bryan Sutter
Black Panties performing at the Music Showcase.
RFT MUSIC'S GREATEST HITS
The 15 Most Ridiculous Band Promo Photos Ever This Incredible Make-A-Wish Teenager Went to the Gathering of the Juggalos, Got a Lap Dance (NSFW) Crotching Whiskey at the Justin Bieber Concert and Getting Thrown Out: A Review The Top Ten Ways to Piss Off Your Bartender at a Music Venue
---