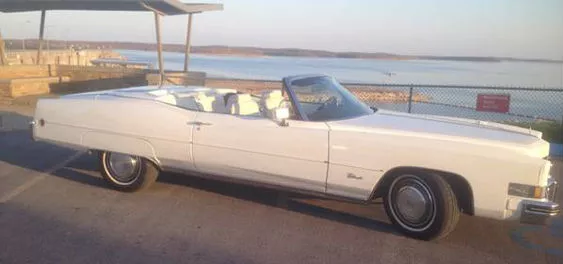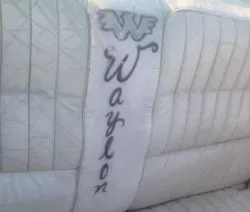 By Brian McManus
In 2001 someone bought Waylon Jennings' white, swank af 1973 Cadillac Eldorado convertible for $6,900 from a seller in Pennsylvania. Now, thirteen years later, this gem is being sold on Springfield's Craigslist. The seller is asking considerably more for it. Four times as much, in fact: $28,000. At that price, is it worth it? Are people interested? Is it really Waylon's old Caddy? We called the seller to ask this and many other questions that didn't need asking. Because just take a look at the thing...
See also: Willie Nelson's Old Tour Bus Is Being Sold on Craigslist
"It was owned by a legend," says Casey Jones, who -- much like the man who listed Willie Nelson's old tour bus -- put it online for a "not very tech-savvy" friend. (In this case, Jones' brother-in-law, Warren Templeton.) "When Warren bought it back then, he knew he'd gotten a steal. We all did. He's a big fan of Waylon's, but he's moving on. Time to let someone else enjoy it."
When it sold in '01, the Eldorado had 80,000 miles on it. Jones says they've only put 4,000 more on it since that purchase thirteen years ago, and that the car runs "good as new." "It looks great and runs even better," he says. "It mostly sits under cover in a garage. We take it out on nice days, cruise around town. That's what we use it for."
The car has all the original interior, and Jones says Templeton has been diligent about keeping up the maintenance on it over the years. Interest is high, and Jones reports he's fielded calls from California, Texas, Tennessee and elsewhere since posting the ad on Craigslist a month ago. No party has made a solid offer yet, but Jones suspects Waylon's Caddy won't be on the market too much longer.
Recent history tells us he's not wrong. When we found Willie Nelson's old tour bus being sold on Craigslist, the asking price was $29,999. It sold just two days after our post for a whopping $86,000.
And Jones/Templeton have something the seller of Willie's old bus didn't: Paperwork and photos of which are prominently featured in the ad put up by Jones. Can you say "bidding war"? Jones says he and Templeton won't discourage it should one break out. "I'll put it this way: If people start calling and offering a lot more than the asking price, I won't say 'No, no. That's too high.'"
So act now. Diehard fans of Waylon's are a special breed. It's likely, in the words of Jennings himself, "this time will be the last time" something like this is offered.
More photos of Waylon Jennings' 1973 Cadillac Eldorado convertible: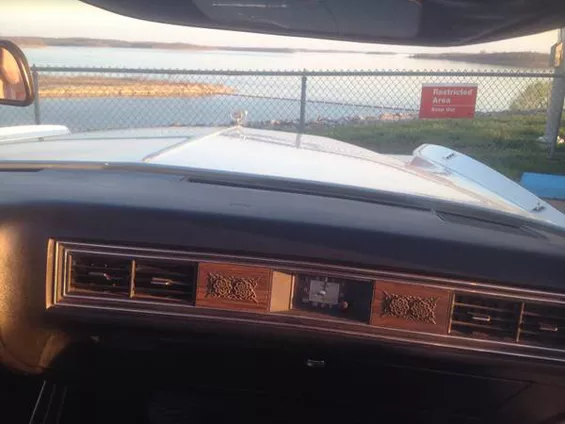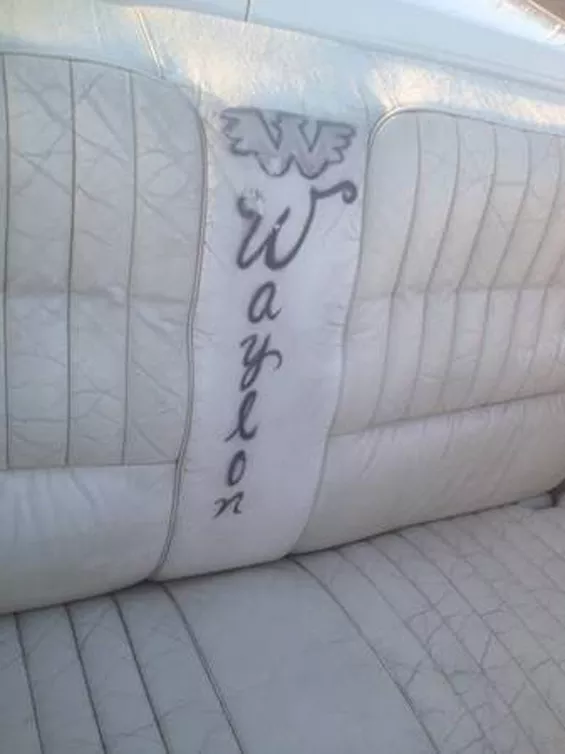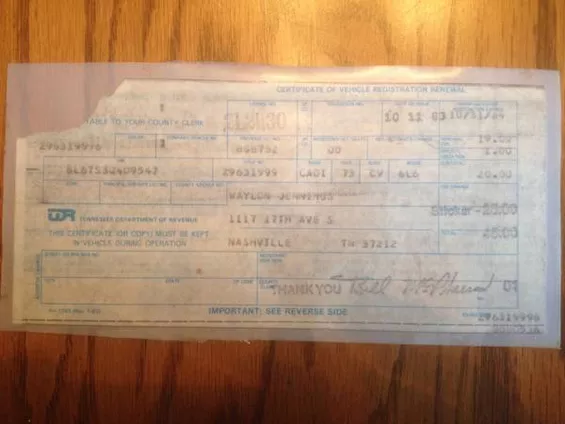 Continue for more photos.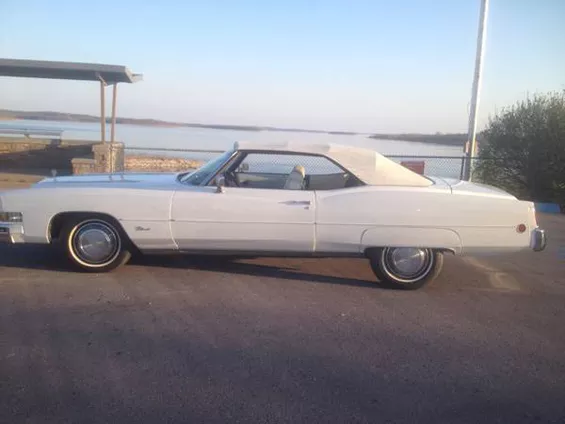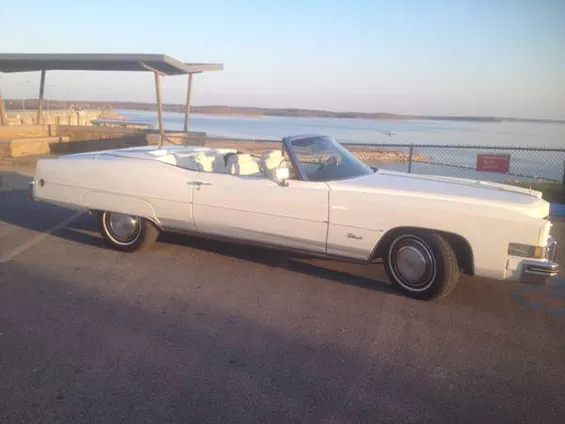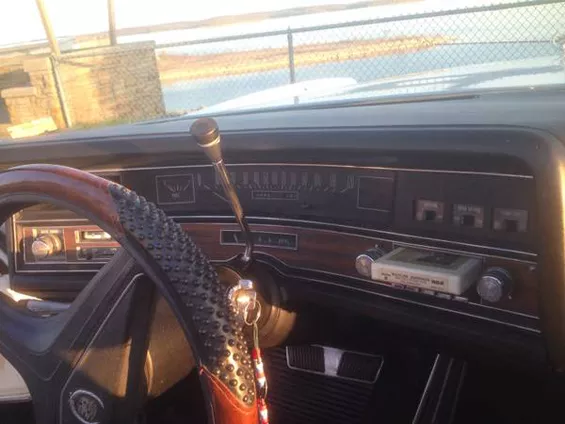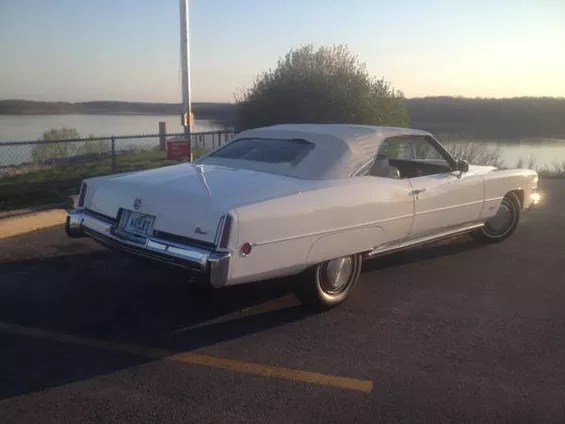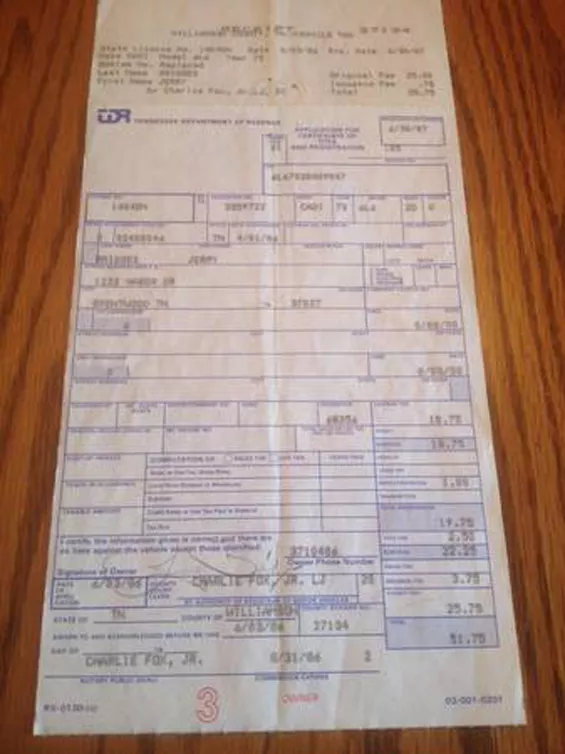 Continue for more photos.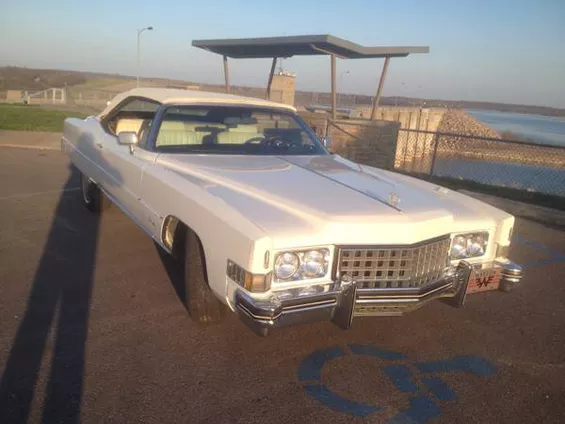 RFT MUSIC'S GREATEST HITS
The 15 Most Ridiculous Band Promo Photos Ever This Incredible Make-A-Wish Teenager Went to the Gathering of the Juggalos, Got a Lap Dance (NSFW) Crotching Whiskey at the Justin Bieber Concert and Getting Thrown Out: A Review The Top Ten Ways to Piss Off Your Bartender at a Music Venue
---