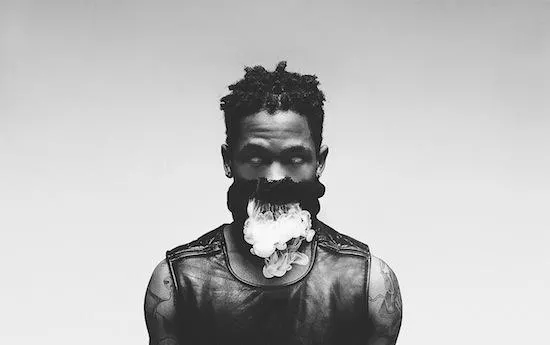 Press photo
Travi$ Scott, Performing at the Ready Room June 28.
Summer is always a great time for live music, and this June is no different. We've got acts from near and far traversing many genres, including our very own day-long hip-hop music festival. So get on your dancing shoes and get ready to nod your noggin, because this month sure isn't lacking. Also, these are only a handful of this month's shows: Check out the rest on our concert calendar.
ProbCause with the Palmer Squares at the Demo June 4 9:30 p.m. / $10
From Chicago's North Side comes ProbCause, a rapper who embraces his city's hip-hop by bridging its alternative rap scene with his own unique, experimental aesthetic. ProbCause is a true artist in his own right, currently earning an MFA in painting and animation -- you can be sure that his two arts inspire each other. Big on the local scene, he has worked with many underground rappers and groups such as Psalm One and the Save Money Crew, as well as more notable rappers like Chance the Rapper and Action Bronson.
Homeboy Sandman with the Difference Machine, Gotta Be Karim, Nato Caliph and Red Zero at Blank Space June 5 9 p.m. / $7-$10
Though he's only been on the scene since 2007, Queens-bred Homeboy Sandman is already a fruitful rapper. Before signing to Los Angeles label Stones Throw in 2011, Sandman independently released one mixtape and three albums. In the last three years, he has released six projects under Stones Throw, his most recent, White Sands, produced entirely by London-based Paul White. Sandman's eclectic beats and themes, and his ability to spin the mundane into hip-hop gold, will definitely get your head nodding. Arrive early to catch all the acts, including St. Louis locals Gotta Be Karim, Nato Caliph and Red Zero.
Continue to page two.
Nitty Scott with Alex Wiley and Kevin Abstract at the Ready Room June 22 8 p.m. / $15
Born in Michigan, Nitty Scott moved to Brooklyn when she was seventeen to pursue a career as an emcee. She started the Boombox Family movement and the label Boombox Family Entertainment while in New York, which she uses as a tool to both protect and advance hip-hop culture. She caught her big break in 2010 when her freestyle over the Kanye West song "Monster" went viral. Since then she's released two mixtapes and one EP, and just dropped her debut album The Art of Chill under her own label. With a style akin to MC Lyte, Lauryn Hill and Ladybug Mecca, Nitty Scott performs indie, grassroots hip-hop at its finest.
St. Louis Underground Music Festival at Plush June 28 1 p.m. / $10
St. Louis Underground Music Festival -- or S.L.U.M. Fest -- is now in its fifth installment, featuring both local and out-of-state talent. The festival includes more than 60 hip-hop artists and group performances, over twenty DJ sets, a B-Boy/B-Girl dance competition, a producer beat battle, an emcee freestyle battle and live displays by graffiti artists. S.L.U.M. Fest hosts an annual awards ceremony in January, putting on the hottest Midwest acts. You'll definitely get a diverse mix of hip-hop music (and your money's worth) at this twelve-hour festival.
Continue to page three.
Travi$ Scott with Vince SEGA and Taylor Bennett at the Ready Room June 28 8 p.m. / $17-$20
Only a few years after dropping his first project, producer, rapper and occasional music-video director Travis $cott caught the attention of Epic Records, T.I. and Kanye West. Now, the young Houston native and triple threat is signed to two more labels: as a producer of Kanye West's Very GOOD Beats and as an emcee to T.I.'s label Grand Hustle. His debut mixtape Owl Pharaoh sounds like a blend of both the West and T.I. camps: West's artful hip-hop and T.I.'s dirty South bangers. $cott's debut album Rodeo is set to drop this year.
RFT MUSIC'S GREATEST HITS
The 15 Most Ridiculous Band Promo Photos Ever This Incredible Make-A-Wish Teenager Went to the Gathering of the Juggalos, Got a Lap Dance (NSFW) Crotching Whiskey at the Justin Bieber Concert and Getting Thrown Out: A Review The Top Ten Ways to Piss Off Your Bartender at a Music Venue
---