Homebody Sandman - Thursday, June 5 @ Blank Space.
This week, the RFT Music Showcase hits the Grove with more than eighty local bands -- that's a new record! If you haven't yet, grab your tickets via the showcase homepage, and pick up a paper this week to read up about all the performers. Besides that, there are plenty of great shows worth checking out all week. Homeboy Sandman stops in to Blank Space, the Monkees perform at Fox Theatre, the Third Annual Even Chance Pit Bull Benefit takes place at the Crack Fox and much more.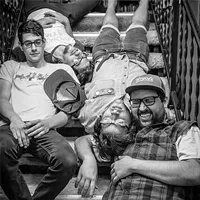 Hank Monday, June 2, 9 p.m. w/ Resinater, Alan Smithee, Laika, Maness Brothers @ Livery Company - $5 By Mabel Suen Hank hails from Champaign, Illinois and plays emo interspersed with finger-tapped math rock and bright melodic chords. Twinkly riffs and tight beats juxtaposed with guttural yells make up its sound. Resinater from Urbana, Illinois joins them for this dual bill, with local support from heavy hitters Alan Smithee, Laika and Maness Brothers.
Zak Marmalefsky Tuesday, June 3, 9 p.m. w/ Sir Hate-A-Lot, Nancy Cilantro, Naan Violence @ Livery Company - $5 By Roy Kasten From the 2013 RFT Music Awards: The music of Zak Marmalefsky is simultaneously of this age and not of this world. With a finger-plucked guitar and a clutch of heartbroken but witty songs, Marmalefsky conjures Depression-era street corners and speakeasys, where his rich, sincere baritone crooning might have once made him king of the minstrels for a day. For now, he'll settle for an air of folk-troubadour mystery. Following in the footsteps of Leadbelly and Dave Van Ronk isn't for the faint of skill or heart; Marmalefsky has both. His music - sometimes poignant, sometimes off-color, often both at the same time - is never a throwback put-on.
Cher Wednesday, June 4, 7 p.m. w/ Cyndi Lauper @ Scottrade Center - $65-$150 By RFT Staff From this 2013 preview: Cher, she with no last name, the songstress now over 50 years into her game, dubbed "the Goddess of Pop," will be coming to St. Louis on June 4. The show will take place at the Scottrade Center, and based on the success of her last tour (325 dates and attended by over 5.5 million people), we'd bet it is going to be a pretty packed house. The affair is dubbed the "Dressed to Kill" tour and will see the 67-year-old singer take to the road from March through July. Ticket info can be found on her official website, Cher.com. All online ticket purchases will include a copy of Cher's latest album, Closer To The Truth, out September 24 on Warner Brother Records.
Homeboy Sandman Thursday, June 5, 9 p.m. w/ The Difference Machine, Gotta Be Karim, Nato Kaliph, Red Zero @ Blank Space - $7-$12 By Tara Mahadevan Queens-bred Homeboy Sandman has already become a prolific rapper. Since signing with Stones Throw in 2011 he's released six projects, the most recent being White Sands, produced entirely by London-based knob-twiddler Paul White. Sandman's last few albums have all been singularly produced, giving each album a fine-tuned cohesiveness. While his subject matter and beat selection might be off the beaten path a bit, the rhythm and the rhymes will definitely get your head nodding. Sandman is the ultimate wordsmith, easily able to spin the ordinary into rap gold. For example, the first cut off White Sands, "Fat Belly", is about eating. "Peanut butter and jelly be the jam, I wash it down with almond milk, Almond Breeze or Silk, whatever brand / Trader Joe's they cost the least, Whole Foods though'll run you at least a nephew and a niece."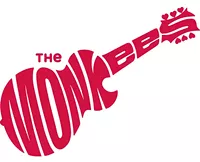 The Monkees Thursday, June 5, 7:30 p.m. @ The Fox Theatre - $30-$100 By Allison Babka The Monkees may have been a mediocre TV-only band when the group began its comedy/musical show in 1966, but after two television seasons and decades of tours and albums, Davy Jones, Micky Dolenz, Mike Nesmith and Peter Tork coalesced into a legit group that attracted millions of fans to its brand of pop-rock and goofy humor. Of course, fame wasn't without its price, with conflicts among members leading to ever-changing lineups over the years, but the 2012 death of Jones convinced the three remaining members to give touring another shot.
New Mastersounds Friday, June 6, 9:30 p.m. w/ Dopapod @ Old Rock House - $17/$20 By Roy Kasten There's nothing new about the New Mastersounds. Masterful, however, is another story. Since forming in the late '90s in the midst of the Leeds, UK club scene, the band has become the standard bearers for muscular instrumental soul, like the Meters with less grease and more soul jazz. Focusing principally on a lean, mean four-piece foundation of bass, drums, guitar and Hammond organ, the band has also stretched out to collaborate with a who's who of the UK soul and DJ scene, as well as across-the-pond funksters like Karl Denson. If you want to dance -- really dance -- few bands snatch it back and groove it like the New Mastersounds. If you like your funk laid on thick with long, squiggly improvisations, Boston-based jam band Dopapod are worth an early arrival.
As Unstable As - A Survey of Contemporary Electronic and Performance Art in St. Louis Friday, June 6, 7 p.m. w/ Kevin Harris, Perverted, Dr. Mabuse @ Kraznberg Arts Center - $7-$10 By Joseph Hess Building movement through objects, natural forces and the human body is displayed throughout As Unstable As with a deep sense of contemporary and improvisational art. If anything, the event this Friday at Kranzberg Arts Center showcases the growing scene of subversive artists based in St. Louis.... The name As Unstable As, comes from Harris' tendency to manipulate conditions within his own aural and visual work. By injecting instability into a live video feed, Harris creates a situation where his performance relies on surrounding elements like light and space in addition to his own controls.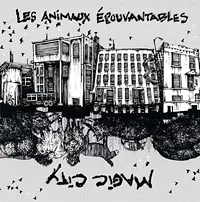 Magic City Saturday, June 7, 9 p.m. w/ Bo & The Locomotive @ Schlafly Tap Room - free By Christian Schaeffer From this 2011 album review: Magic City isn't on any map, but our guess is that the mythical burg sits somewhere in the middle of the Mississippi Delta's blues, New Orleans' swampy backwaters and Southern California's back alley of sideshow barkers and prophetic freaks (Waits, Zappa, Beefheart, et. al). The quintet features some south-city stalwarts -- Anne Tkach (Rough Shop) on bass, Adam Hesed (ex-Bad Folk) on organ, JJ Hamon (Theodore) on guitar and Sam Meyer (Wormwood Scrubs) on drums -- but the whole album is a projection of singer and guitarist Larry Bulawsky's fetid fever dreams.
RFT Music Showcase Saturday, June 7, 2 p.m. @ The Grove - $10-$20 From the showcase homepage: Riverfront Times' Music Showcase is an all-day festival featuring 80+ local acts, held this year on Saturday, June 7. The annual celebration of St. Louis' best and brightest musical talent will take place for the first time in the eclectic Grove neighborhood, along Manchester Avenue between Kingshighway and Vandeventer, inside ten participating venues. A $10 wristband grants access to all participating venues, and a free, all-ages outdoor stage will host music until from 1 to 7 p.m.
Third Annual Even Chance Pit Bull Benefit Sunday, June 8, 6 p.m. w/ Better Days, Black For A Second, Vanilla Beans, Typhoon Jackson, Old Time Assault @ The Crack Fox - $5 By Mabel Suen Even Chance Pit Bull Advocacy aims to kick the bad rap for otherwise lovable pups, providing resources for the public and rescuing them from local shelters. This annual event to benefit the organization features punk to pop in addition to performance art and raffles. More details available on the event page.
Note: Though we wish we could, we can't feature every great show happening in town in just one measly post. Look for plenty more recommendations this Friday in our weekend shows post, and peruse the St. Louis concert calendar for more ideas any time. Let everyone know what else you're looking forward to seeing this week in the comments below, and submit show info online any time to be considered for inclusion on these lists.
RFT MUSIC'S GREATEST HITS
Remembering STLPunk.com -- How to View the Site Today and Find Your Old Profile Page "Where Did My Dick Go?" The Gathering of the Juggalos' Best Overheard Quotations The Ten Best Dive Bars in St. Louis The 15 Most Ridiculous Band Promo Photos Ever
---