Photos by Mabel Suen
The Demo's new door decals.
Last week the Demo (4191 Manchester Avenue) officially opened the doors at its new location, just down the street from its original space attached to Atomic Cowboy (4140 Manchester Avenue; 314-775-0775). RFT Music stopped by one of the music venue's debut shows to get a look at the room.
See also: The Demo Announces Move to New, Larger Space in the Grove with a Full-Service Bar
The shiny new show space sits directly to the right of recently established tour-de-force the Ready Room (4195 Manchester Avenue; 314-833-3929), separated by a lone hot-dog vendor schlepping grub on the sidewalk during busy nights for shows.
As promised, this incarnation of the Demo bears resemblance to the original, retaining its higher-set stage, dark walls and shotgun-style layout. We dropped by a concert featuring the Keneally-Bendian-Lunn trio, a group whose collective resume includes playing with Frank Zappa, Dethklok and Cecil Taylor.
Click through for more photos.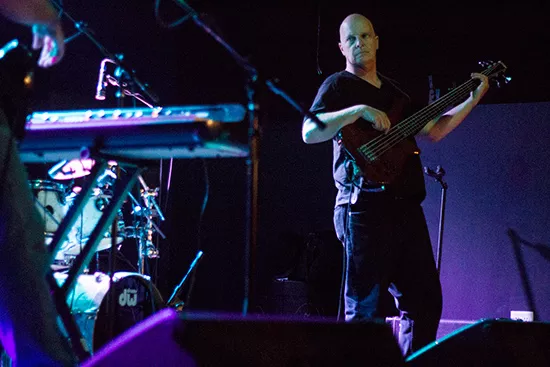 The freshly installed door decals cast inadvertently awesome shadows on the wall.
The view from behind the sound board.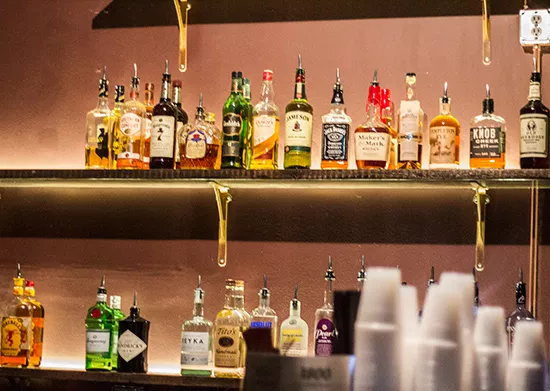 A sampling of the offerings at the new bar.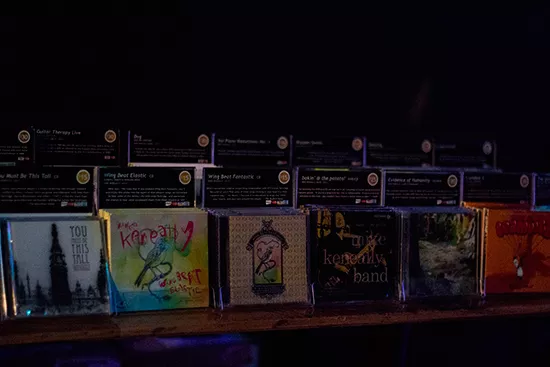 Plenty of room for merch.
Continued on the next page.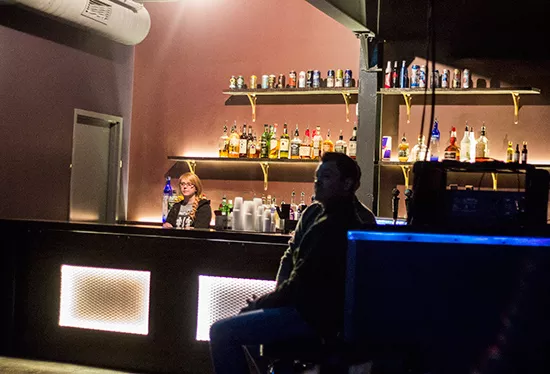 Another look at the bar in the back of the room.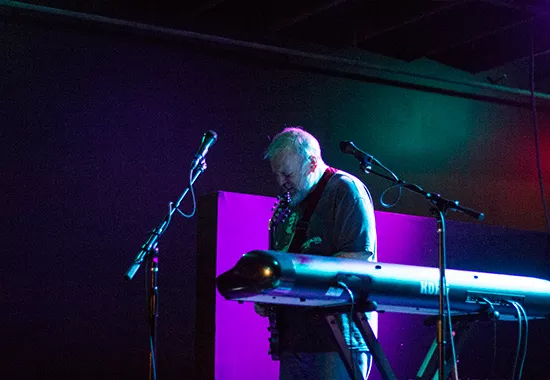 Colorful lights shine on the stage.
For more information on the Demo and its upcoming show calendar, visit the Demo's website and follow it on Facebook.