[image-10]
This week, check out the Body at Apop Records, Caitlin Rose at Blueberry Hill, the Schwag's return at the Pageant, Master P in East St. Louis and much more. Get some detailed recommendations after the jump and stay tuned 'til Friday for even more picks for the weekend.
Soulard Blues Band Monday, May 19, 9 p.m. @ Broadway Oyster Bar - $6 By Roy Kasten From the 2014 RFT Music Awards: One day, dear reader, the Soulard Blues Band will be no more. It's just a fact. And one day you'll wonder why, despite all the opportunities every other day of the week, you never saw this St. Louis institution in its prime -- and no, the band's prime ain't over. If somehow you've never danced your ass off when Art Dwyer lays down a bass line as smooth as crushed velvet, or when Marty Abdullah swings his phrasing on "Kansas City Blues" or "Dust My Broom," or when Tom Maloney plays a solo that would make his mentor (the late, great Benny Smith) smile, well you really should. Don't take this band for granted. Pay your respects soon; they've been earned.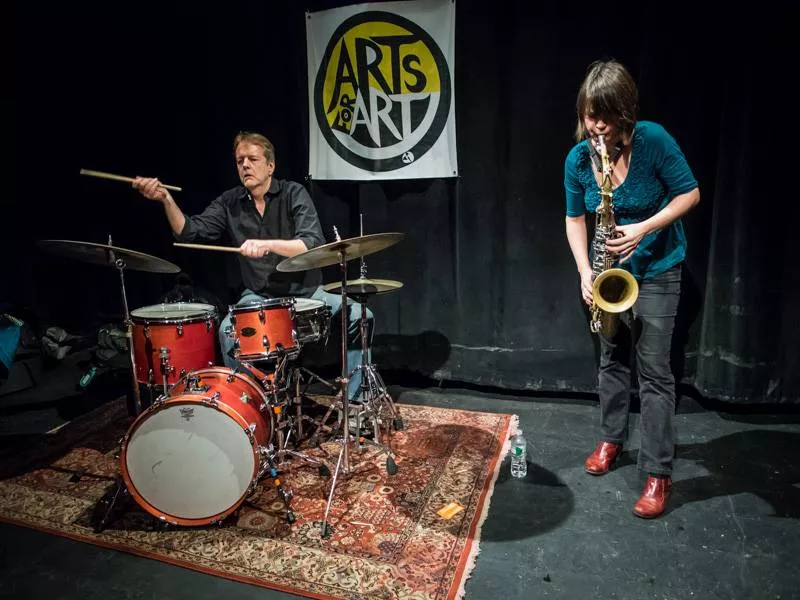 New Music Circle Presents: Ingrid Laubrock and Tom Rainey Tuesday, May 20, 7 p.m. w/ Tyler Damon, Chris Trull, Kevin Harris Trio; Nathan Cook @ William A Kerr Foundation - $10-$20 By Joseph Hess From "The Best St. Louis Noise/Experimental Shows: May 2014": The Laubrock/Rainey Duo performs a spastic merger of horn and percussion, weaving in and out of jazz realms with relative space. Rainey is a powerhouse behind the kit, providing subtle touches between fierce, busy patterns. Laubrock matches his range with full-bodied tone, often stabbing with sharp notes from underneath a blanketed sound. Indiana native and percussionist Tyler Damon joins local players Chris Trull (of Yowie) and Kevin Harris for a sprawling trio of strings, skins and modular synth. NNN Cook is set to open with an electro-acoustic presentation featuring use of playback sounds.
The Body Wednesday, May 21, 9 p.m. w/ Fister, Dear Satan @ Apop Records - $7 By Joseph Hess Lee Buford and Chip King keep their hands out of the cookie jar. Their duo, the Body, is metal through and through, but manages to side-step cliches with relative ease. Desperate shrieks peak through the wall of blown-out speakers, bringing brief respite from the guitar's relentless hum. These screams cut like percussion, sitting proper with the drummer's heavy-handed pounding. Songs vary in tone, hitting both frantic speeds and slow, meditative drone. The Body's crippling volume is powerful enough to cause cracks in the foundation of whatever venue it plays, so bring ear protection, just to be safe. Finally, the link between noise music and metal is made. The opening acts, Dear Satan and Fister, represent two sides of a burnt coin dipped in dark laquer. The Body is perhaps the best blend of both genres, so this show should leave you feeling calm and complete, for once.
Caitlin Rose Thursday, May 22, 8:30 p.m. w/ Los Colognes, Emily Wallace @ Blueberry Hill - $12/$15 By Roy Kasten Say what you will about the mainstream country music factory, but were it not for the limp-fisted kingdom currently ruled by the likes of Luke Bryan and Brantley Gilbert, there would be no insurgents stirring up the sawdust outside the gates of Nashville. Case in point: Caitlin Rose, one of the most gifted singers and songwriters to make a home in Music City and to never make a dent in the country charts. With a voice that recalls the gliding soprano of Linda Ronstadt and a country-rock band that plays for keeps, Rose proves that what doesn't give you airplay only makes you stronger.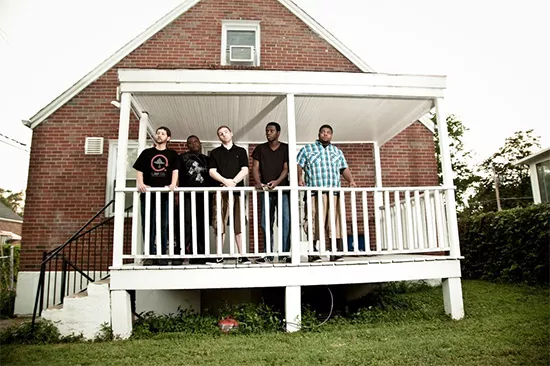 Illphonics Friday, May 23, 9 p.m. w/ The Native Sun, The Phantastics @ Plush - $5 By Tara Mahadevan From "The Best St. Louis Hip-Hop Shows: May 2014": Illphonics is ready to bring the heat back to St. Louis with Indianapolis' the Native Sun and Kansas City's the Phantastics. A St. Louis institution since 2006, the band has successfully been able to blend rap vocals with live music instrumentals, such as guitar, bass, drums and horns. Since the release of 2013's self-titled sophomore album, Illphonics took to the West Coast -- California in particular -- to spread their brand of hip-hop fusion. Get there early to catch the openers as well.
Dave Stone Jazz Trio Friday, May 23, 11 p.m. @ Mangia Italiano - free By Nick Horn From the 2014 RFT Music Awards: If you've never heard of Dave Stone, you are out of the loop. In addition to his more than twenty years of contributions to St. Louis' noise and free-improvisation scenes, Stone's trio -- composed of himself, bassist Bob DeBoo and drummer Kyle Honeycutt -- has got to be breaking some kind of record with its nineteen-year-long Friday night residency at Mangia Italiano. The pianoless trio -- all three accomplished players in their own right -- slays standards, throwing in the odd original and even a bit of free playing. If you're a jazz fan and you haven't yet seen the Dave Stone Trio, cancel your plans this Friday and head to Mangia. You won't regret it.
Master P Saturday, May 24, 7 p.m. w/ DJ Sno, DJ Oatmeal @ Blackmon's Plaza - $25-$40 By Tara Mahadevan Master P's began his career in 1990 in New Orleans, finding huge success in the late '90s with his fifth album Ice Cream Man. Now, almost 20 years later -- after thirteen studio albums, inumerable mixtapes and collaborations -- he's set to release the sequel, Ice Cream Man 2. Master P's style is punctuated by aggressive diction and raps about poverty, social injustice and police brutality. He's joined at Blackmon's Plaza by Salt Lake City-native DJ Sno and East St. Louis' very own DJ Oatmeal.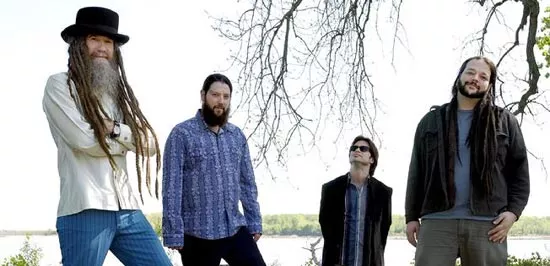 The Schwag Saturday, May 24, 8 p.m. @ The Pageant - $10 By RFT Staff From this archived write-up: The "Best Old Band" is a bunch of "the oldest teenagers in the world," singing a bunch of old songs and paying tribute to one of the most worshiped old bands of all time. For St. Louis and dozens of cities across the Midwest, the Schwag is goin' down the road the Grateful Dead paved decades ago, floating on the free-flowing spirit of the music.... They may use songs that originally flowed from another band's pen, but they make what's old new again for generations of people lucky enough to catch the spirit of Jerry and the boys the second time around.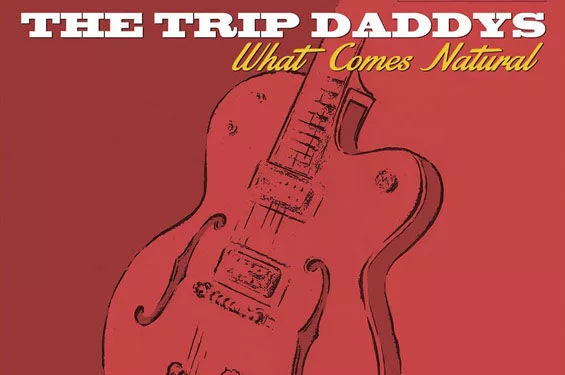 The Trip Daddys Sunday, May 25, 8:30 p.m. w/ The Melroys @ BB's Jazz, Blues & Soups - $5 By Christian Schaeffer From this April 2014 album review: It seems that as soon as the Trip Daddys became St. Louis' best rockabilly act (not long after the group's formation, nearly twenty years ago), the band's members set out to convince its listeners that they weren't just a rockabilly band. The threads of electric blues, hillbilly swing and Bakersfield country became fused in rockabilly's brief comet; Trip Daddys' guitarist, singer and head honcho Craig Straubinger simply wants to follow all of those threads, and a few more, with his band's ten-track offering. The second song, "As Long as It Rocks," makes the band's mission plain -- Doc Martens or blue suede shoes are welcome on the dance floor, genre be damned. The band follows Straubinger's lead nicely: Dennis Williams mans the drum stool, as he has on the past two releases, with no-guff aplomb, while new addition Michael Graham fills out the trio on bass. The resonant thud of his upright is a move toward reverence, replacing the more punk-inflected tones that Tracey Morrissey imparted on recent albums.
Note: Though we wish we could, we can't feature every great show happening in town in just one measly post. Look for plenty more recommendations this Friday in our weekend shows post, and peruse the St. Louis concert calendar for more ideas any time. Let everyone know what else you're looking forward to seeing this week in the comments below, and submit show info online any time to be considered for inclusion on these lists.
RFT MUSIC'S GREATEST HITS
Remembering STLPunk.com -- How to View the Site Today and Find Your Old Profile Page "Where Did My Dick Go?" The Gathering of the Juggalos' Best Overheard Quotations The Ten Best Dive Bars in St. Louis The 15 Most Ridiculous Band Promo Photos Ever
---