Slayer came through St. Louis last night, performing at the Pageant with openers (and fellow legends) Exodus and Suicidal Tendencies. Despite some consternation from purists about the band's lineup (senselessly lacking in Lombardo and tragically lacking in Hanneman), Slayer put on an excellent show with second-stringers Paul Bostaph and Exodus' Gary Holt.
We sent photographer Steve Truesdell to the show to shoot some photos. Here are our favorites from the night: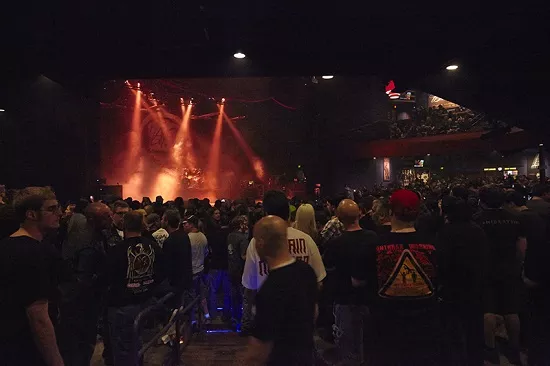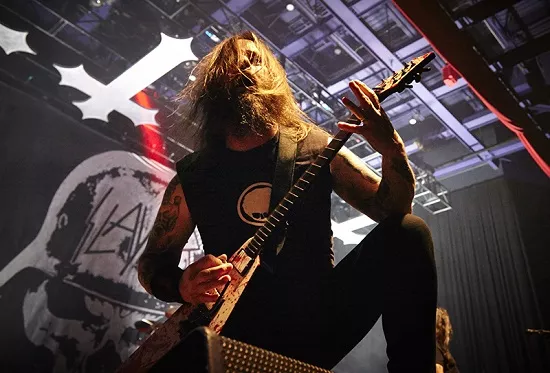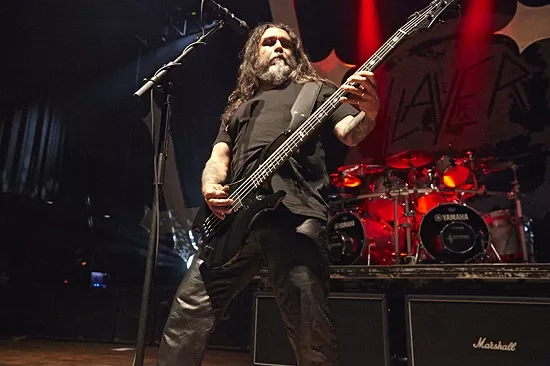 Continue to page two.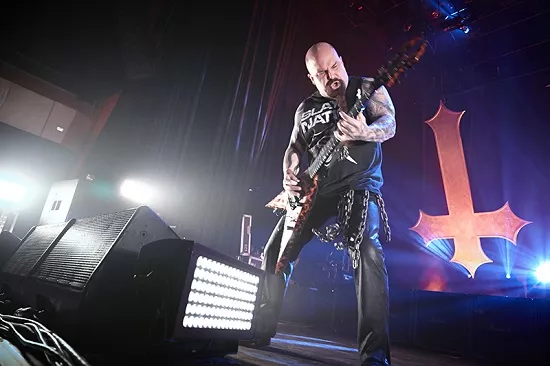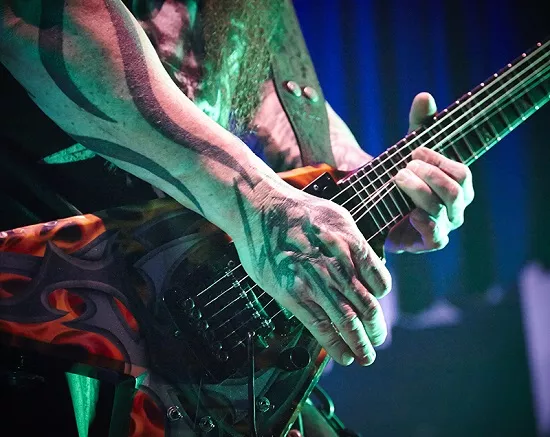 Continue to page three.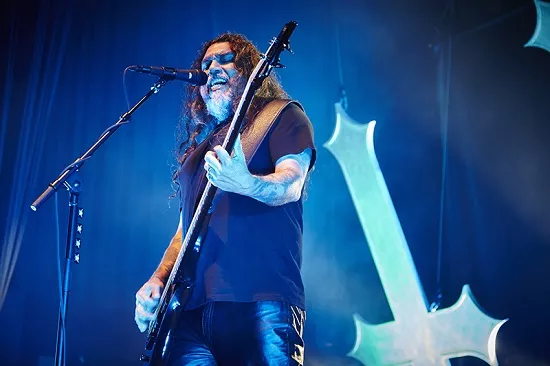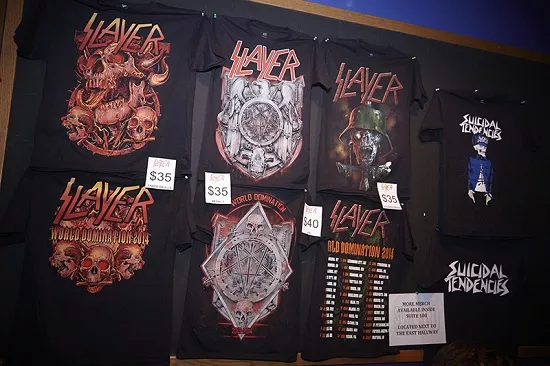 RFT MUSIC'S GREATEST HITS
The 15 Most Ridiculous Band Promo Photos Ever This Incredible Make-A-Wish Teenager Went to the Gathering of the Juggalos, Got a Lap Dance (NSFW) Crotching Whiskey at the Justin Bieber Concert and Getting Thrown Out: A Review The Top Ten Ways to Piss Off Your Bartender at a Music Venue
---