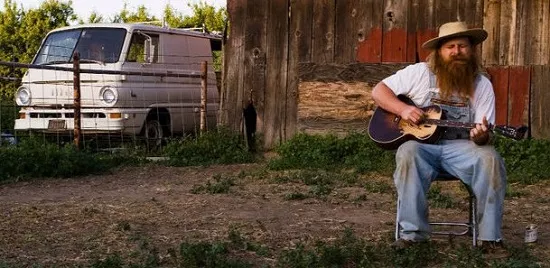 Press Photo
Willy Tea Taylor
Born to a cattle-ranching family in northern California, Willy Tea Taylor is said to be the next great songwriter of his generation. A sense of nostalgia and the preservation of the past is inherent in his songwriting, and his poetic lyricism reflects a strong connection to his rural roots, perfectly fueling the anti-ephemeral nature of traditional folk music.
Taylor draws his inspirations from the land and people he comes from -- cattleman of California -- and devotes his life to the documentation of classic American themes. He is currently touring with four of the six members of the Good Luck Thrift Store Outlet, an Americana band born out the song-writing competition the 52 Week Club.
We spoke with Taylor about these recurring themes in advance of his show Wednesday, May 14 with the Hooten Hallers and Jack Grelle at Off Broadway. (Show starts at 8 p.m. and tickets are $8.)
Cassie Kohler: As a songwriter, you really come across as a storyteller and a poet. Do you consider yourself to be those things?
Willy Tea Taylor: Ever since I was a little kid, I guess I've been writing things down. I didn't write stories much, but I always wrote poems. But in high school I saw a Grant Brown play at the Strawberry Music Festival in California, and it was the first time something just spoke to me on a level that I had never been spoken to. I just sat there and said, "Oh my gosh, all I need to do is get a guitar because that is what I want to do forever."
You're continually referred to by the term "songwriter." Do you see a difference between being called a "songwriter" and "musician?"
Well, I didn't know how to play music, so I got a banjo and then I learned some chords. It's pretty much the same chords I play now. I'm not a seasoned musician. I'm not good at learning other people's songs, so I just wrote my own. That's how I became a songwriter; I just made my own stuff up.
Do you have a specific writing method?
I used to have a pretty solid one. Then I had kids. It's not as easy to find the space I like to be in to write songs -- which is that I like to take a nap in the afternoon and then when I wake up I like to smoke some grass. I'm trying different methods and shaking it up, though. It's different. It's a little harder. And I have to be all by myself when I write a song. Because my method is to start playing a chord and then start singing like an Indian. When people are around, it can get a little uncomfortable for everybody.
I know that your cattleman family in California is extremely important to you and that it resonates through your music. In all of your travels, have there been any other places that stuck with you?
Canada. I really like Canada. I met some great songwriters and people who absolutely live for the song. Oh man, how much they love the song, and writing a song. It's like that everywhere, though. I really liked Colorado. That where I meet the Hoots [the Hooten Hallers]. We had a mutual friend there and she's a Missouri girl.
Speaking of Missouri, I'd be remiss if I didn't ask you about baseball, especially since St. Louis is home to the Cardinals. You are big baseball fan and apply baseball analgies to your life and music. Where did this interest originate?
In the middle of nowhere on a cattle ranch. I come from a family of baseball players, cowboys and cattleman. There were times where it was just me and my brother, and either we beat each other's brains out, or we played baseball. We grew up learning how to give and receive in life from our old man and our uncles by playing ball. That was the first thing that really resonated in my life, and it still is. But oh man, I love the Cards. I love watching them play. The Cardinals, the A's and the Giants are teams I really like watching. The camaraderie -- they are just good.
Continue to page two.
I know you are busy between touring, the Good Luck Thrift Store Outlet and being at home with your children. But do you have any new projects in the works?
I am making a new solo album to be released in the early spring. I got a chance to play with some really amazing people on the record and bring some of my old songs to light in a way.
Are you working with a record label?
Blackwing Pencils. Actually, they are a new label and pencil company. It's one of the greatest pencils in the world. Steinbeck wrote all of his novels with these pencils, and all the Looney Toons were drawn with them. Neil Young used to write songs with these pencils. I love this pencil. And it's kind of the epitome of preservation too, the pencil.
Between folk music, cattle ranching and baseball, you really come across as an all-American figure.
[Laughs] I don't know about that. I think they are things of the past. I notice that cattle ranching and even finding conversation anymore are a thing of the past. I like the preservation of things. I like collecting old things and keeping them alive. I decided to become a folk singer and hit the road, instead of a cattle rancher -- and even cattle ranching in my life isn't even close to what it was. But, I like to preserve it all so people know what it feels like.
RFT MUSIC'S GREATEST HITS
The 15 Most Ridiculous Band Promo Photos Ever This Incredible Make-A-Wish Teenager Went to the Gathering of the Juggalos, Got a Lap Dance (NSFW) Crotching Whiskey at the Justin Bieber Concert and Getting Thrown Out: A Review The Top Ten Ways to Piss Off Your Bartender at a Music Venue
---