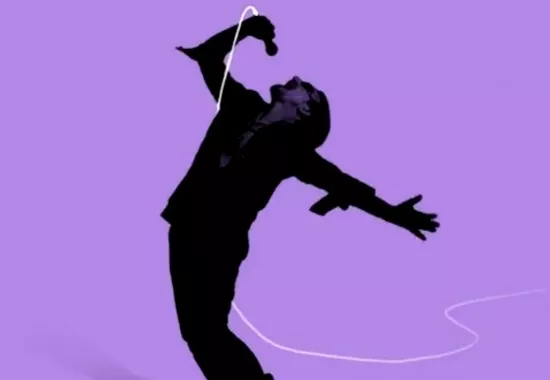 You give me something I can feeeeeeeeeel. And it's called money.
Twenty-four years ago today, Tom Waits scored a big victory for musicians.
In the late '80s, snack-food company Frito-Lay had approached the theatrical, gravel-voiced singer-songwriter about using one of this tunes in a Doritos commercial. Waits said, "Hell, no," so Frito-Lay went ahead with the ad and used a singer who could duplicate Waits' voice.
The real Waits -- who had turned down all endorsement offers except for one dog-food ad when he was hard-up for money -- wasn't thrilled with this development, so he sued Frito-Lay for imitating his distinctive pipes and implying his approval of the product. After months of trial, Waits finally won a judgement worth more than $2.5 million on May 8, 1990, cementing musicians' rights to control their image and likeness in commercial endeavors.
Not all musicians are as reluctant as Waits is to use their image for monetary gain, though; there are plenty of tunesmiths who gladly put their stamp of approval on breakfast cereal, candy, vehicles and footwear by granting song permissions or even appearing in commercials themselves. And in exchange for selling their soul, they get cartoonlike sacks of money and our scorn/laughter/high-fives. Everybody wins!
U2
Love or hate U2's music, the guys from Dublin are shrewd businessmen. The band has saved billions on taxes in controversial offshore accounts, announced a tour while sitting in Kmart and helped LiveNation continue to conquer the touring and merch worlds through innovative deals, but it was getting into bed with Apple that became the most memorably lucrative. In 2004, Bono approached Steve Jobs about appearing in the "silhouette" iPod ads that were becoming iconic; U2 had a new single and album coming out, and the band wanted to reach new audiences in an era when MTV wasn't playing music videos and YouTube wasn't a thing. Thus, the "Vertigo" spot below was born, along with the first special-edition U2 iPod and a huge, comprehensive digital download of the band's work:
In addition to making people say, "Why can't Bono count?" the commercial set the stage for Apple/musician relationships to come. The spot also pushed U2's album How to Dismantle an Atomic Bomb to the top of the iTunes charts and led to another ad in 2007 for the iPod Video:
U2 has been accused of selling out, but when it comes to success in commercials, Yoda would say, "No, there is another."
Continue to page two for today's current music-shilling champ.
Pharrell Williams
"Happy" might be the most popular song of the past year, but Pharrell Williams has been honing his skills and reputation for more than two decades (the man helped write "Rump Shaker" for Wreckx-n-Effect in 1992!). He's scored hits with the Neptunes and N.E.R.D., but Williams quickly became known as the man behind other acts' chart-toppers. Think about it: Without Williams, we might live in a world without "Blurred Lines" or "Get Lucky." But it was "Happy" from Despicable Me 2 that brought him mainstream success and notoriety, so it was time to cash in, like he did with a commercial for Beats by Dre:
But that damn song was too big for just one ad. Fiat decided it wanted to be "Happy," too, though the car company chose to feature Diddy's face with Williams' music:
But like the infomercial hosts say, "Wait, there's more!"
Continue to page three for more from Williams, plus an ad about a penis. Sort of.
Williams wasn't content to stop his commercial success with "Happy," though. Crazy Hat Man also granted Red Bull the rights to "Come Get It Bae" (featuring new BFF Miley Cyrus!) for an ad spotlighting the amazing things gutsy people do every day.
The Pixies
Frank Black and friends aren't known for selling their songs for commercial use (though "Where Is My Mind" was used in that weird promotion for the Nicholas Cage movie The Weather Man). So when Apple debuted a new spot for its iPhone 5S last month, people were surprised. It was kind of cute, though, stringing together a bunch of shots of kids building Pixies song "Gigantic" through apps and instruments:
The ad was aptly titled "Powerful," and tastemakers across the country gave it a thumbs-up. There's just one problem: The song isn't really, er, kid friendly. We'll just leave this Wikipedia description of the tune here and let you decide:
The song's voyeuristic lyrics mostly revolve around a woman's observation of an attractive black man making love to another woman, culminating in the oddly light-hearted but sexual chorus: "Gigantic, gigantic, gigantic/A big, big love."
Soooooooo it's a song about a penis. Good move, Apple.
RFT MUSIC'S GREATEST HITS
The 15 Most Ridiculous Band Promo Photos Ever This Incredible Make-A-Wish Teenager Went to the Gathering of the Juggalos, Got a Lap Dance (NSFW) Crotching Whiskey at the Justin Bieber Concert and Getting Thrown Out: A Review The Top Ten Ways to Piss Off Your Bartender at a Music Venue
---