[image-11]
Start the week by partaking in Cinco de Mayo. Vintage Vinyl and Atomic Cowboy host free live Cuban music concerts to celebrate, and the rest of the week feels festive considering the bounty of shows up ahead. Perfect Pussy and Yamantaka//Sonic Titan stop into town along with metal legends Anvil, Flamin' Groovies, Amy Lavere and much more. Read on for this week's show recommendations.
Los Perros Cubanos Monday, May 5, 6:30 p.m. @ Atomic Cowboy - free By Mabel Suen If you missed out on all the wild Cinco De Mayo on Cherokee Street action over the weekend, find another excuse to imbibe over live music at Atomic Cowboy on the actual fifth of May. Chicago's Los Perros Cubanos plays the '40s era music of Cuba all night long while Atomic Cowboy serves up happy hour specials including cervezas, margaritas and tacos. Early birds can also catch the group at Vintage Vinyl, where it will perform a free in-store set at 2 p.m., with free Schlafly Beer on hand for some primo day drinking.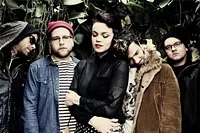 Perfect Pussy Tuesday, May 6, 9 p.m. w/ Yamantaka//Sonic Titan, Green Dreams, Ghost Ice @ Melt - $9 By Mike Appelstein On its debut album, Say Yes to Love, Syracuse's Perfect Pussy makes lots of noise, yet revels in contradictions. The songs sound clattering and chaotic until you notice just how skillfully the musicians switch tempos, change moods and stop on a dime. Lead vocalist Meredith Graves sounds like she's projecting her lyrics through a megaphone or broken walkie-talkie, switching from ominous mumbling to agitated yelling within a couple of syllables. Much of the album is frantic and breathless, yet "Advance Upon The Real" and "VII" are all ominous empty spaces and formless guitar buzz. Older listeners will be reminded of turn-of-the-1990s Huggy Bear. It all adds up to what will surely be an incendiary performance. Don't miss openers Yamantaka // Sonic Titan, a "psychedelic noh-wave opera group" from Montreal.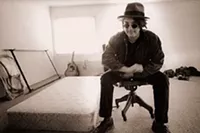 Peter Case Wednesday, May 7, 7:30 p.m. @ Off Broadway - $15-$18 By Roy Kasten Hip-hop and rockabilly, EDM and black metal, power-pop and the blues: Some genres don't gel. But for Peter Case, the latter two have underwritten one of the great careers in American music. As the force behind the Nerves and the Plimsouls, Case all but invented power-pop. And as a weathered songwriter, he's plugged into the elemental spirit of the blues -- the way it cuts to the quick of truth -- even when unplugging his stories. On the classic song "I Ain't Gonna Worry No More" he sings, "I may be cracked but it's just as well/My ears are ringing like the liberty bell." When Case powers up his blues on stage, so too will yours.
Anvil Thursday, May 8, 7 p.m. w/ Terra Caput Mundi, Voyage Of Slaves, Hung Like A Martyr @ Fubar - $15-$17 By Daniel Hill Imagine you are a musician, a guitarist, and you have just released your band's first album, when Lemmy -- yes, the Lemmy, the one with the moles and the "rock legend" status -- suddenly approaches you and asked you to join his band, Motörhead. What do you say? If you are Steve "Lips" Kudlow, singer and guitarist of Toronto's Anvil, you politely decline, and go on to release fifteen studio albums, helping to shape the future of heavy metal by influencing countless bands including Megadeth, Slayer, Anthrax and Metallica. Don't miss this opportunity to see metal legends in the flesh, and marvel at the guitar wizardry of the man who told Lemmy "no." Opening the show is St. Louis' Terra Caput Mundi, whose latest LP, 2013's Lost in the Warp, shows tremendous growth from an already accomplished band.
Flamin' Groovies Thursday, May 8, 7 p.m. w/ Bad Dates @ Plush - $20/$23 By Roy Kasten Begrudge not the Flamin' Groovies return to the stage in their presenescence years. If any rock band deserves a victory lap or dozen, it's Cyril Jordan, Chris Wilson and company, even if the Groovies' victory is Pyrrhic as punk and as modest as the band has never been. Few merit mention in the same breath as Big Star, MC5 and the Rolling Fucking Stones, but the Groovies do. "Shake Some Action" is as good as power-pop gets and "Teenage Head" is fuzzier and more menacing than any rock & roll that ever slouched its way out of the West coast psychedelic scene. Can the Groovies still live up to such notices? Could you forgive yourself if you didn't go and find out for yourself?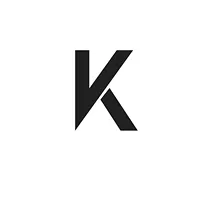 Voight-Kampff Friday, May 9, 10 p.m. @ Apop Records - $5 By Jimmy Eberle From this 2013 blog post: St. Louis-Minneapolis hybrid Voight-Kampff has moved up the big(ger) leagues of the DIY realm. It's just been announced that the band is the newest addition to one of Canada's most successful/relevant DIY labels, Deranged Records (home to bands like Culo, No Class, Wild Child, Brain Tumors, White Lung, Career Suicide and formerly Fucked Up -- among many others). The post/gloom punk band has finally gotten a break after previous label troubles, a name change (formerly Run Down), and traveling back and forth between the two cities since 2005. Joe Sulier -- frontman/keeper of the haunting and at times even Ian Curtis-esque vocals -- seems anxiously excited.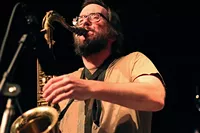 Dave Stone Jazz Trio Friday, May 9, 11 p.m. @ Mangia Italiano - free By Ryan Wasoba From the 2013 RFT Music Awards: Dave Stone's reputation precedes him. In straight ahead jazz circles, some consider the saxophonist a noisemonger desecrating their sacred artform. This unfair assumption is based on Stone's avant garde collaborations like the mind-melting January free improvisation performance alongside Chris Corsano and Darin Gray, or a snap judgement based on his unkempt-yet-committed beard. He gives his detractors ample opportunity to be converted; Stone's abstract performances are few and far between compared to his user-friendly trio gigs at Mangia Italiano. These weekly events show Dave Stone's disciplined approach to the jazz tradition in which his harmonic sensibility and melodic continuity take cues from legends like Sonny Rollins and Sam Rivers and he lets loose the occasional Coltranean outburst.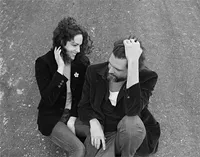 Amy Lavere Saturday, May 10, 9 p.m. w/ Rod Picott @ Off Broadway - $10 By Christian Schaeffer Geography doesn't tell you all you need to know about Amy LaVere, but something about the Louisiana-native, Memphis-residing singer's ethos is reflected in the Delta. LaVere's songs are a mix of honky-tonk country, sultry blues and stirring roots-rock, and her trusty upright bass serves as a thudding counterpoint to sweet, feathery vocals that never fail to leave a mark.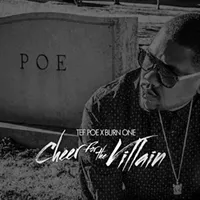 Tef Poe Saturday, May 10, 9 p.m. w/ Tech Supreme, Brock Seals, Marcel P. Black, Theresa Payne, Mai Lee, Nick Menn, Rockwell Knuckles, Indiana Rome, Aloha, Corey Black, Black Spade, Family Affair @ Plush - $10 By Tara Mahadevan St. Louis rap veteran Tef Poe has been on the come-up since he dropped his first mixtape, 2009's The Redeemer. Now, he's celebrating the release of his debut studio album Cheer For The Villain, produced entirely by DJ Burn One and featuring numerous local artists, as well as Chicago's GLC and Kansas City's Reggie B. Join Tef as he performs Cheer For The Villain live, an album about the ins and outs of life in St. Louis. Tef Poe is always repping St. Louis, and his debut album is no different. This show also features some of our city's best talent -- essentially the long list of musicians featured on his album.
Beauty Pageant Sunday, May 11, 9 p.m. w/ The Humminbird @ The Revisionist Inn - $5 By Mabel Suen From this 2013 profile: With a constantly ebbing and flowing cast that consistently creates quite a spectacle, Beauty Pageant provides an accessible bridge to noise music. Vocalist Blyre Cpanx, who's used to strutting in the spotlight as a burlesque performer, insists she's not a front-person. Instead, her vocals act as layer, reacting to the convoluted mesh of guitar squealing, primitive drumming, synth-pounding and bird-whistling around her. Local impresario Johnny Vegas once categorized the band as an "earbortion."
Note: Though we wish we could, we can't feature every great show happening in town in just one measly post. Look for plenty more recommendations this Friday in our weekend shows post, and peruse the St. Louis concert calendar for more ideas any time. Let everyone know what else you're looking forward to seeing this week in the comments below, and submit show info online any time to be considered for inclusion on these lists.
RFT MUSIC'S GREATEST HITS
Remembering STLPunk.com -- How to View the Site Today and Find Your Old Profile Page "Where Did My Dick Go?" The Gathering of the Juggalos' Best Overheard Quotations The Ten Best Dive Bars in St. Louis The 15 Most Ridiculous Band Promo Photos Ever
---