[image-9]
This week, St. Louis receives some visits from some popular acts. The Black Lips return to the Firebird, Mobb Deep performs at Old Rock House and EMA plays Off Broadway. For info on these shows and more, keep reading to get a glimpse at this week's musical landscape, featuring concerts including Bernays Propaganda from Macedonia, loop-master Dustin Wong and more.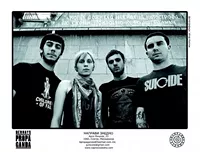 Bernay's Propaganda Monday, April 28, 8 p.m. w/ Ghost Mice, Little Big Bangs, The Union Electric @ Lemp Arts Center - $5 By Mabel Suen Macedonian new wave, female-fronted post-punk? Sign us up. Micro-history lesson: the Republic of Macedonia, located in Southeast Europe, declared independence from Yugoslavia in 1991. Thanks, Wikipedia. Now we know why Bernays Propaganda's catchy, funky punk a la Fugazi sounds so damn politically charged. The group tours the US with Ghost Mice, a folk-punk foursome from Indiana.
The Black Lips Tuesday, April 29, 8:30 p.m. @ The Firebird - $15 By Kelsey Whipple From this 2011 show preview: Together since junior high, Black Lips has spent its lifeline downing enough alcohol to fill a swimming pool, dressing like rejects from a particularly rowdy episode of Gilligan's Island and causing so many ruckuses that the refuse could fit in one of the stadiums the band is somehow still not big enough to play. The members are "Bad Kids" of the most self-aware variety, and their rowdy Southern upbringing shows in their music: a crusty, bombastic rock that slithered out of Atlanta around 2003 but found firm footing in 2007's brash Good Bad Not Evil. June [2011]'s Arabia Mountain finds the foursome braver and more accessible than ever while showing absolutely zero signs of cleaning up its act.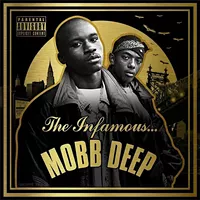 Mobb Deep Wednesday, April 30, 8 p.m. @ Old Rock House - $22/$25 By Tara Mahadevan Prodigy and Havoc, the duo that comprises critically acclaimed rap group Mobb Deep, have been a staple of east coast rap since 1992, and are credited with aiding the revival of the form in the '90s. The duo has also worked with everyone from Nas, Method Man and 50 Cent to St. Louis' own Nelly. If that doesn't get you, the decidedly sparse, intoxicating beats and hardcore lyrics will. The duo went on hiatus in 2012, but resolved their differences in May 2013 and announced an eighth studio album, The Infamous Mobb Deep. The new double album, which came out April 1, features ten unreleased songs from 1995's classic The Infamous.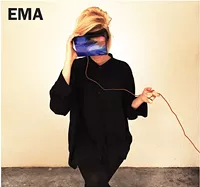 EMA Thursday, May 1, 8 p.m. @ Off Broadway - $12-$15 By Christian Schaeffer Erika M. Anderson was already wary of technology's effect on human interaction on her first album as EMA, Past Life Martyred Saints. Those suspicions have been fulfilled on the tellingly titled The Future's Void, an album that encounters digital alienation even as the artist employs the whirrs, blips and blasts of electronic music to punctuate her strong, flinty voice. Anderson's background in California's noise scene leaves an imprint on many tracks here, but just as many bear classicist strains of cathartic grunge and soft-touch balladry.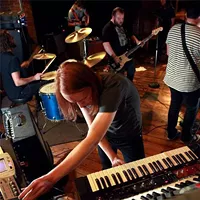 Tone Rodent Friday, May 2, 9 p.m. w/ Demonlover, Willis @ Melt - $5 By Joseph Hess From this 2013 feature: The once-solo endeavor evolved over time into an organic, full-fledged performance, with new members rotating in and out of the band's ranks. Tone Rodent became a live exploration of the boundaries of sound, with [Adam] Watkins sculpting texture through his guitar while [Matty] Coonfield hammered out bass riffs. Tone Rodent started off wrinkled, flattening out over two or three years of performance and practice. Watkins and Coonfield worked gradually to build walls around their freeform music, and with added percussion, the group took on a Kraut-rock style invoking '70s German bands such as Neu! and Can.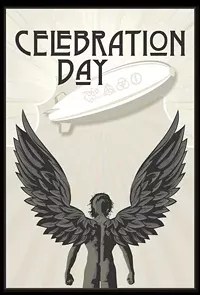 Celebration Day: A Tribute to Led Zeppelin Friday, May 2, 8 p.m. Saturday, May 3, 8 p.m. @ The Pageant - $20-$30 By RFT Staff From the 2011 RFT Music Awards: St. Louis is a town with an unwavering dedication to classic rock; if the phrase "KSHE Classic" means anything to you, you know what we mean. So it's no surprise that tribute bands dedicated to re-creating the work of rock & roll behemoths have become big business in town. El Monstero's annual Pink Floyd spectacular regularly sells out multiple nights at the Pageant, but Celebration Day's tribute to Led Zeppelin is proving to be big business as well. With a crew of local scene vets (including three El Monstero players), Celebration Day goes deep with the mystical, muscular hard rock that Led Zep perfected. And since Robert Plant has his heart set on genteel Americana these days, this is as close as we're gonna get to true Zep enlightenment.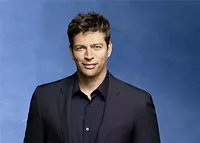 Variety's Dinner with the Stars featuring Harry Connick Jr. Saturday, May 3, 8:30 p.m. @ Peabody Opera House - $95 By Christian Schaeffer From this archived show preview: Michael Bublé should take a good, hard look at the career of Harry Connick, Jr. The pianist and crooner could have coasted on his good looks and easy charm behind the microphone, doing nothing but Great American Songbook standards and Rat Pack retreads, like Bublé has. But Connick's jazz chops and songwriting skills have placed him in his own class.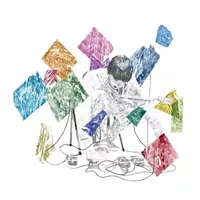 Dustin Wong Sunday, May 4, 8 p.m. w/ w/ Talsounds, Mukqs, Yugen @ The Billiken Club - $5 By Joseph Hess Dustin Wong tap-dances along a scattered pile of foot pedals, sorting layers of six-string riffs. He builds sound by making use of the whole guitar, blending subtle fret play with percussive hits throughout the body. The quieter bits of his style were lost in the now-defunct Ponytail, Wong's avant-surf-rock band from 2005 to 2011. By performing solo, Wong is free to showcase his tonal mastery, whereas his time in Ponytail was spent blending melody with a full volume squalor. Not that this show will be without its rough edges; Wong still retains a sense of abrasion and tends to race down the rabbit hole, taking his audience along for the ride.
Note: Though we wish we could, we can't feature every great show happening in town in just one measly post. Look for plenty more recommendations this Friday in our weekend shows post, and peruse the St. Louis concert calendar for more ideas any time. Let everyone know what else you're looking forward to seeing this week in the comments below, and submit show info online any time to be considered for inclusion on these lists.
RFT MUSIC'S GREATEST HITS
Remembering STLPunk.com -- How to View the Site Today and Find Your Old Profile Page "Where Did My Dick Go?" The Gathering of the Juggalos' Best Overheard Quotations The Ten Best Dive Bars in St. Louis The 15 Most Ridiculous Band Promo Photos Ever
---