Fans of blasphemy, marijuana and heavy metal were treated to a perfect storm yesterday, as Sweden's Ghost performed at the Pageant on an Easter Sunday that this year aligned perfectly with everyone's favorite pot holiday, 4/20.
We sent photographer Jason Stoff to the show to shoot some pictures of the scene. Here are our favorite shots from a most unholy Easter.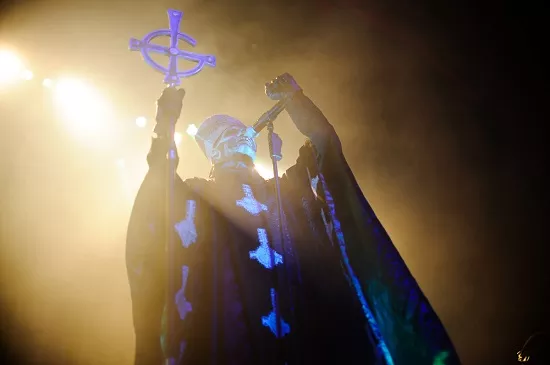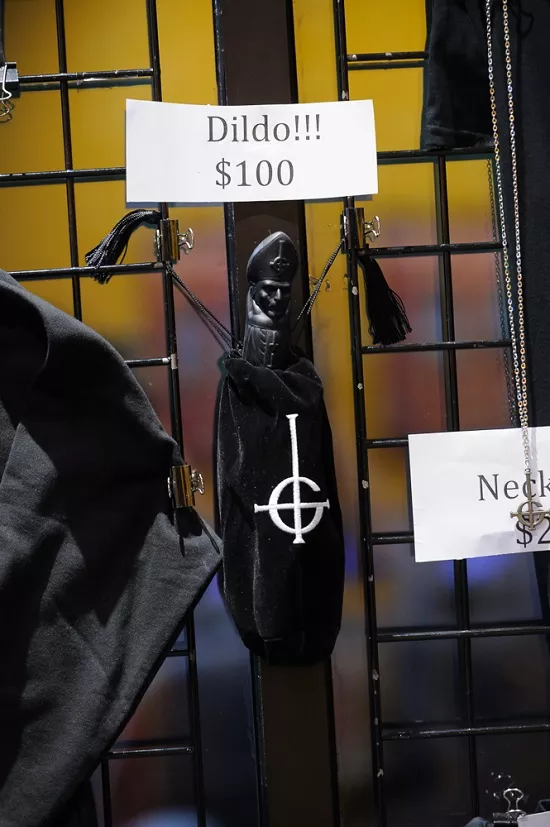 Continue to page two.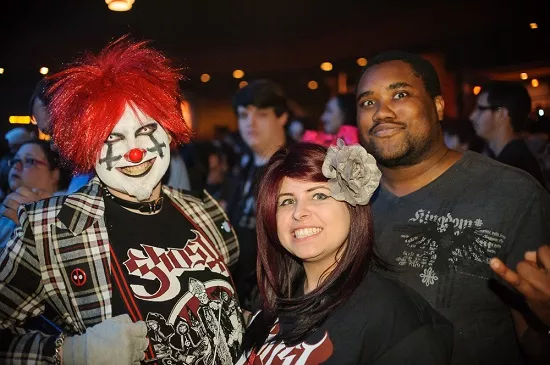 Continue to page three.
RFT MUSIC'S GREATEST HITS
The 15 Most Ridiculous Band Promo Photos Ever This Incredible Make-A-Wish Teenager Went to the Gathering of the Juggalos, Got a Lap Dance (NSFW) Crotching Whiskey at the Justin Bieber Concert and Getting Thrown Out: A Review The Top Ten Ways to Piss Off Your Bartender at a Music Venue
---