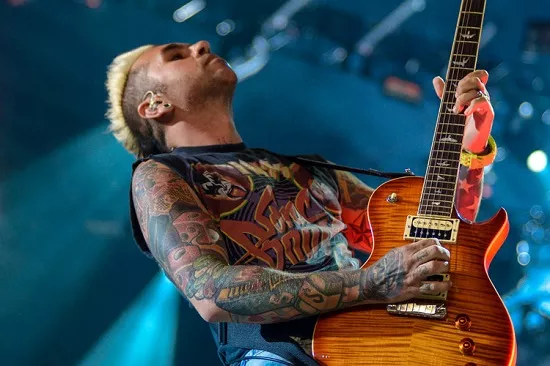 Christian Mayberry
Florida Georgia Line
Earlier, you helped us select our ten favorite concert photographers in St. Louis. We got well over 100 nominations, after which our panel of judges narrowed the field to just ten. In the coming weeks, we'll be introducing you to each of the finalists and having them share some of their favorite concert photos while answering a few questions about their process and passion.
See also: The Ten Best Music Photographers in St. Louis: 2014 Nominees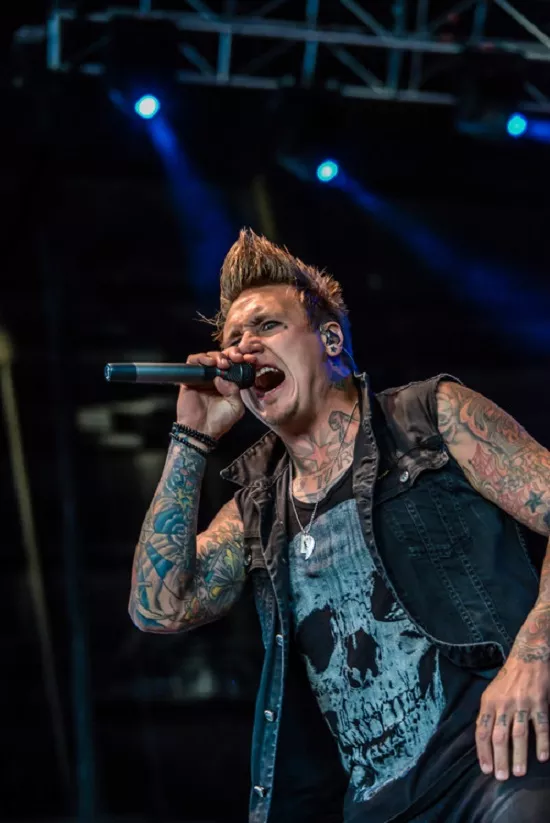 Christian Mayberry
Papa Roach
How and when did you get involved with music photography?
Music has always been a passion for me, for many years, from owning Schecter guitars to drum sets -- getting into music photography was only a matter of time. Three years ago I started out working for small media outlets, shooting local bands and building up my portfolio little by little. Then I was given the chance to shoot my first big show, which was the Rockstar Mayhem Tour, and it featured Avenged Sevenfold, one of my favorite bands at the time. After that show I got on with some larger, accredited media outlets and shot only big shows from there on out. I never want to quit.
Christian Mayberry
Rascal Flatts
What are some highlights of your professional photography experience?
I guess I'd say being nominated for this is a huge highlight for me. But also having one of my photos of Florida Georgia Line featured on Relix Magazine's website and featured in Onstage Magazine two times last year as well as getting my photos shared by the bands on Facebook like Luke Bryan, Newsboyz, Toby Mac, Martina McBride and Gary Allan has been great as well. Those are small achievements for some, but to me they were great. I think helping local bands with charity events has been the biggest highlight for me, knowing that the money we are working towards is going to a great cause.
Continue to page two.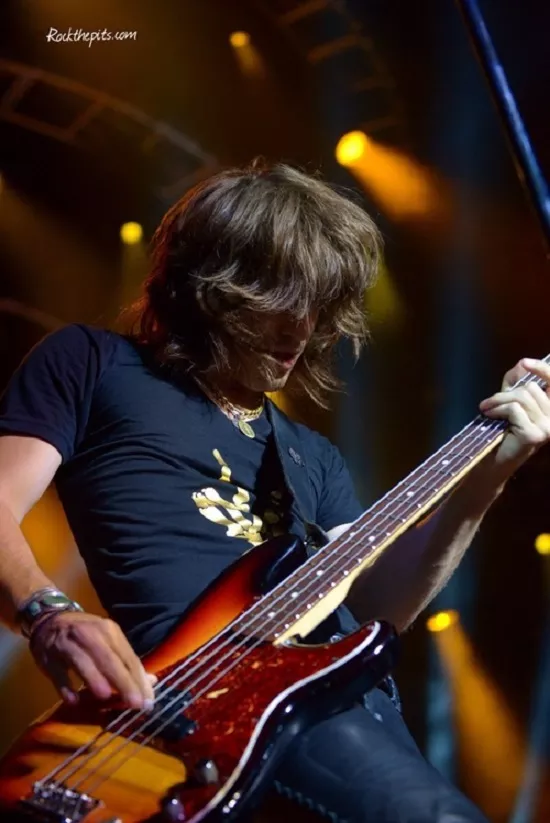 Christian Mayberry
The Band Perry
What is your favorite part of doing music photography?
It is truly hard to pick one favorite thing, but the easiest one that comes to mind is the mini adrenaline rush you get when shooting shows. When the lights go out before the show, all of us in the pit can feel the energy from 15,000 to 25,000 people, knowing that they have waited months to see the bands you are about to photograph. For the next couple songs you feel as if the band is working for you, to help you create amazing images so the fans at the show can look back and remember their favorite night with their favorite bands. It is always a great experience being in the pit, whether it is for a small band or large one. We don't always get to technically experience the full effect of the show, as we all have our faces in our cameras, trying to make sure we have our settings correct or making sure we capture that quick jump by the band that only happens once a show. But those moments where you feel the energy from the crowd make it worth it.
Christian Mayberry
All That Remains
Pick one of the photos you've submitted and tell us a little about it: Where was it shot, who is featured and (most importantly) how did you capture it? We'd love to hear logistical description or technical breakdowns or whatever else you want to tell us.
The photo I chose is of one of my favorite bands, All That Remains. This was shot in May last year in Kansas City for Rockfest. it was right after I had the chance to interview the lead singer, Phil Labonte, in the band's tour bus. What was supposed to be a fifteen-minute interview turned into two hours -- we had a lot of fun just joking around, so when it came to finally shooting their set, he made sure to come in front of my camera about 25 times, making it one of the best sets I've ever shot.
As for the technical breakdown, it was a very bright day, so shooting at apertures of 2.8 wasn't cutting it. So I stuck an nd filter onto to my Nikon 70-200 2.8 and was able to shoot fast shutter speeds while using 2.8 in bright sun.
See also: Bryan Sutter: Meet the 2014 Best Music Photographers in St. Louis Jon Gitchoff: Meet the 2014 Best Music Photographers in St. Louis Kenny Williamson: Meet the 2014 Best Music Photographers in St. Louis Todd Morgan: Meet the 2014 Best Music Photographers in St. Louis Abby Gillardi: Meet the 2014 Best Music Photographers in St. Louis
RFT MUSIC'S GREATEST HITS
The 15 Most Ridiculous Band Promo Photos Ever This Incredible Make-A-Wish Teenager Went to the Gathering of the Juggalos, Got a Lap Dance (NSFW) Crotching Whiskey at the Justin Bieber Concert and Getting Thrown Out: A Review The Top Ten Ways to Piss Off Your Bartender at a Music Venue
---