Press Photo
The Schwag: Reunited and it feels so good!
Notable St. Louis Grateful Dead tribute act the Schwag will be reuniting onstage with its newly released frontman Jimmy Tebeau on May 24 at the Pageant. Tickets go on sale April 11, and will be $10 each.
The show marks the first time the group has played altogether since Tebeau was incarcerated, and the members of the band couldn't be more happy about it.
"It will certainly be a joyous occasion!" says guitarist Sean Allen Canan excitedly (Tebeau is barred from giving interviews personally due to the conditions of his release).
Jimmy Tebeau at Schwagstock
In October 2012, Tebeau was sentenced to 30 months in prison for "maintaining a drug-involved premises." Police allege he was complicit in the open-air drug market at Camp Zoe, the 350-acre property that served as both the home of music festival Schwagstock and where Tebeau lived with his wife and children. The land was seized by the federal government in Tebeau's court proceedings and sold for $640,000 to Missouri State Parks, which is converting it into a park for fishing, floating and hiking.
In late March, Tebeau was released from prison early and now lives at a halfway house, where he can see his family and, apparently, his bandmates.
"We've gotten together a couple of times now," says Canan, "and the band is sounding better than ever."
Tebeau served approximately one year of his sentence, and was released early for good behavior and for voluntarily enrolling in a program called RDAP, or "Residential Drug Abuse Program."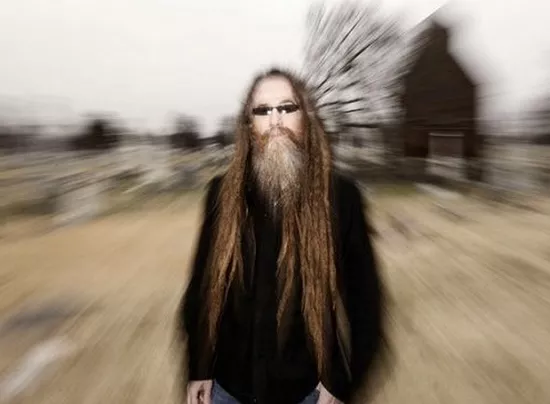 Jennifer Silverberg
Jimmy Tebeau
Watch a video of the Schwag performing live, below:
We spoke briefly with Canan about the upcoming show and the conditions that led to Tebeau's release. Interview on page two.
Continue to page two.
Jennifer Silverberg
Jimmy Tebeau
Daniel Hill: Has the Schwag performed since Jimmy got locked up?
Sean Allen Canan: Twice the band played with fill-in musicians to benefit the Tebeau family.
So how long was Jimmy in lockup?
About a year.
And how did he get out so early? What is the situation that prompted that?
Good behavior and completing a program called RDAP, which lead to a sentence reduction.
Have you guys practiced together yet?
We've gotten together a couple of times now, and the band is sounding better than ever.
How does it feel to be back together on the stage again?
The band has such a unique vibe and energy. Interpreting the music of the GD catalog is very thrilling for us. It will certainly be a joyous occasion to get back in front of the Schwag family! You know, half of the songs that the Dead played were classics from the great American songbook. Be it Chuck Berry rockers, Motown staples, classic country or traditional folk tunes. It really doesn't get much more American than the Grateful Dead!
Any surprises planned?
Aside from Jimmy still having his wizardly beard and dreads, there will be several new songs from the GD catalog that the band has never performed together.
RFT MUSIC'S GREATEST HITS
The 15 Most Ridiculous Band Promo Photos Ever This Incredible Make-A-Wish Teenager Went to the Gathering of the Juggalos, Got a Lap Dance (NSFW) Crotching Whiskey at the Justin Bieber Concert and Getting Thrown Out: A Review The Top Ten Ways to Piss Off Your Bartender at a Music Venue
---