[image-10]
This week features plenty of big name shows including Billy Joel and Ben Folds. Besides those heavy-hitters, head to the Engine Room at Ferraro's say hi to the Funs as they get back from tour and bye to Black Panties as they hit the road. The Underachievers, Shakey Graves and more also stop into town. Read about all these and more in this week's show recommendations.
The Funs Monday, April 7, 8 p.m. w/ Black Panties, Times Beach @ The Engine Room - free By Mabel Suen From this 2013 profile: The Funs were named somewhat ironically. During a turning point in their lives, living in and running a DIY show space in south city, the pair decided to channel frustrations into something positive. The resulting racket they conjured over time blasts its way out through a tower of amps, a fuzzy, buzzy wall disjointed by sharp drumming. The two rotate roles between drums and guitar, both crooning through a reverb-drenched haze, floating flawed and fraught with inescapable feelings through outer space. It's those rough edges that make the Funs' music irresistable and at it's base level, unmistakably human.
The Pack A.D. Tuesday, April 8, 8 p.m. w/ Shark Dad @ Off Broadway - $10 By Chris Bay From this 2012 interview: Residing in Vancouver, the Pack A.D. draws a stark contrast from its Canadian musical brethren. Where most exports from our northern neighbor are of the carefully manicured pop variety (cf. New Pornographers, Destroyer and Broken Social Scene) the Pack A.D. delivers brash, visceral, blues-inflected garage rock.... 2009's we kill computers and 2011's Unpersons demonstrate a clear purpose, fiercely delivered. Its songs heave and pulse with an intensity seldom captured on record or onstage.
Tinariwen Wednesday, April 9, 8 p.m. w/ The Melodic @ Old Rock House - $20 By Mabel Suen Tinariwen comes from Northwest Africa. The Grammy-winning Tuareg group, descended from nomadic people, echoes a history of lives traveling dusty dunes. The Sarahan-desert inspired music leads with electric guitar melodies in Eastern keys, backed by bass, spry hand drumming and claps. The groups' collective singing waxes sociopolitical, howled in unison over its unique brand of psychedelic worldly rock'n'roll.
The Underachievers Thursday, April 10, 7 p.m. w/ Denzel Curry, Dillon Cooper, Allen Gates @ Pop's Nightclub - $15-$22 By Tara Mahdevan Riding the high (pun-intended) off the critical acclaim from their 2013 mixtapes -- Indigoism and Lords of Flatbush -- east coast rappers AK and Issa Gold, known together as the Underachievers, are currently on tour to promote their soon-to-be released debut album, The Cellar Door. Though the duo isn't as widely known as its Pro Era associates, the group has been signed to Flying Lotus' taste-making Brainfeeder label since 2012. Like Joey Bada$$, the duo's sound resembles old school New York hip-hop, but with a psychedelic twist -- LSD and mushrooms, according to the duo, have a significant effect on the music's style.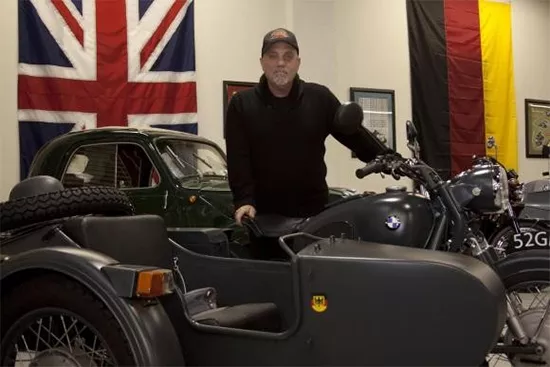 Billy Joel Friday, April 11, 8 p.m. @ Scottrade Center -$49.50-$119.50 By Daniel Hill Here are some facts you may or may not know about Billy Joel: He released his first hit song in 1973, and has had 33 Top-40 hits since. He has sold 150 million albums worldwide, and was inducted into the Rock & Roll Hall of Fame in 1999. None of this should come as much as a surprise to anyone -- to say that Joel has had successful career would be to vastly understate the case. But here's a particularly neat piece of trivia: Joel performed at the Scottrade Center's first-ever concert in 1994 (then known as the Kiel Center), and this show marks the twentieth anniversary for the downtown mega-venue. Two decades ago, Joel closed out his performance with "Only the Good Die Young." Now that the 64-year-old's longevity has proven his allegiance to the Dark side, what will he end with on this night?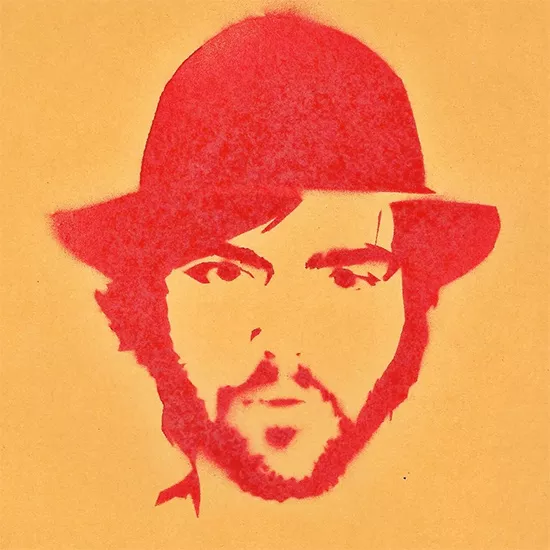 Shakey Graves Friday, April 11, 8 p.m. w/ Esme Patterson @ Blueberry Hill - $12 By Roy Kasten In the fiercely lo-fi music of Alejandro Rose-Garcia, a.k.a. Shakey Graves, you can hear the influences of contemporaries like AA Bondy and Justin Townes Earle, as well as the Delta blues the Austinite has likely only read about in Arhoolie CD liner notes. But you can also detect the inspiration of art-folk one-man bands such as Bob Log III, though Rose-Garcia brings a supple, singer-songwriter sensitivity to the theatrical thump and thwack of his performances, and then cuts it all with the spooky rasp of his voice and a jazzy swing to his phrasing. It all might seem like another boho hobo put-on if he didn't have a knack for indelibly raw images and the charisma to make them stick.
Ben Folds Saturday, April 12, 7:30 p.m. @ Powell Symphony Hall - $35-$75 By Ryan Wasoba From this 2012 show review: As he sat behind Powell Symphony Hall's grand piano and sang the phrase "Kiss my ass goodbye," the St. Louis Symphony Orchestra echoed his melody with trumpets and Ben Folds smiled the smile of a boy who was getting away with something. Fantasy sequences in film are frequently scored by a lush, orchestral arrangement, and the joke comes in the pairing of something so insignificant with something so dramatic. For Folds, who learned music by playing percussion in orchestras, this is the dream: Playing his own material, both his precious moments slow jams and his trailer trashing piano-as-a-weapon cuts, with the sonic and moral support of an entire orchestra. Some of his songs were tailored perfectly to the high class setting and some were so inappropriate they seemed necessary. As such, Ben Folds' performance last evening was both outstanding and inherently hilarious.
In Heat Saturday, April 12, 9 p.m. w/ Finished, Catholic Guilt @ Apop Records - $5 By Mabel Suen When's the last time you got down and dirty with some straight-up dungeon rock? In Heat and Finished bring some grimy guitars and guttural yells to fill Apop Records with enough sluggish industrial sound to weigh down the rest of April. Hailing from Providence -- the veritable U.S. capital of noise rock for and by music weirdos -- the two groups promise to stir things up on Cherokee Street with some macabre punk and metal. Locals Catholic Guilt opens with its own psychedelic sludge.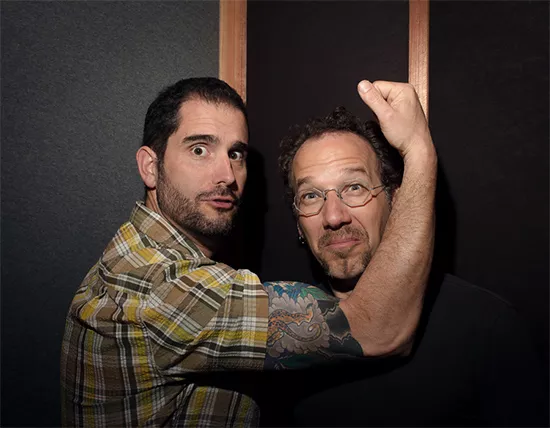 Charlie Hunter Sunday, April 13, 8 p.m. w/ Scott Amendola @ Old Rock House - $12-$25 By Christian Schaeffer All those seven- and eight-string guitars that hogged wall space at suburban Guitar Centers back at the turn of the century were part of our nation's brief but scarring affair with nu-metal. And while it turns out an extra few strings couldn't polish even the Limpest of Bizkits, in the hands of Charlie Hunter, those instruments are transformed into a one-man stringed symphony. Hunter walks a line between jazz and jam music by using his guitar to furnish leads, rhythms and bass tones, all at once. There's a bit of George Benson, a smidge of John Scofield and a hint of Leo Nocentelli in his technique, but Hunter weaves all that and more together in his distinctive slap/fingerpick style. Hunter is adept at keeping his own rhythm, but he'll be bringing longtime collaborator Scott Amendola along for this show.
Note: Though we wish we could, we can't feature every great show happening in town in just one measly post. Look for plenty more recommendations this Friday in our weekend shows post, and peruse the St. Louis concert calendar for more ideas any time. Let everyone know what else you're looking forward to seeing this week in the comments below, and submit show info online any time to be considered for inclusion on these lists.
RFT MUSIC'S GREATEST HITS
Remembering STLPunk.com -- How to View the Site Today and Find Your Old Profile Page "Where Did My Dick Go?" The Gathering of the Juggalos' Best Overheard Quotations The Ten Best Dive Bars in St. Louis The 15 Most Ridiculous Band Promo Photos Ever
---