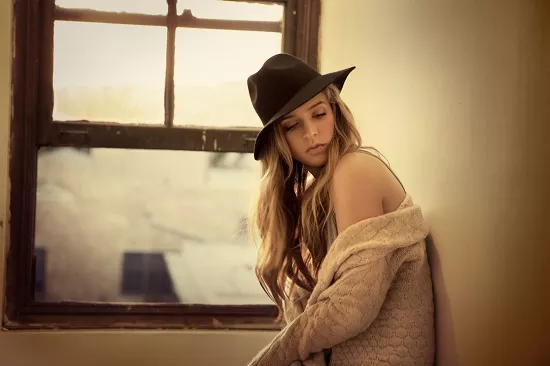 Chapman Baehler
ZZ Ward - Tuesday @ Plush
The following is just a mere selection of the mammoth set of offerings this week. The glory of the South by Southwest festival for St. Louis every year means plenty of passing through from bands that traveled cross-country to get to Austin and back. Additionally, a defrost from winter means a detox into tons of spring shows: cue KWUR week and the Billiken Club's biggest show of the season featuring Jandek.
Check out a the following recommendations and stay tuned 'til Friday to read about plenty more options including Blank Space's two-year anniversary, Lemp Arts Center's twentieth anniversary, a few local release shows and more over the weekend.
Bad History Month Monday, March 17, 9 p.m. w/ Stonechat, Willis, Con Trails @ Cafe Ventana - $5 By Mabel Suen Bad History Month is the evolution of a Boston anti-hero's somber ballads, the solo deviation of what was initially a duo under the moniker Fat History Month. Fresh off of South by Southwest's Exploding in Sound and Sophomore Lounge Records showcases, Bad History Month carries a guitar that's weathered many tours and carried countless emotional burdens along the way. His songs transmit these memories, striking chords of many moods from joy and frivolity to darkened despair -- songwriting at its ripest and realest.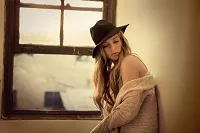 ZZ Ward Tuesday, March 18, 9 p.m. @ Plush - $10-$12 By Daniel Hill ZZ Ward expertly marries soulful, bluesy vocals with hip-hop beats for a final product that will assuredly make you tap your feet and nod your head. Ward's first full-length, When the Casket Drops, served as an introduction to the singer for most of the world, and stayed on the AAA radio chart for ten weeks in early 2013. Her Eleven Roses mixtape, released in May 2012, featured original vocals over beats from popular songs by Kendrick Lamar, Childish Gambino, Tyler, the Creator and more. The sampling of Freddie Gibbs' "Oil Money" so impressed Gibbs that he ended up contributing a guest verse for the song's official release.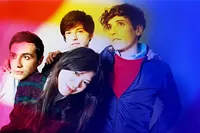 The Pains of Being Pure At Heart Tuesday, March 18, 8 p.m. w/ Eternal Summers @ Off Broadway - $10-$12 By Christian Schaeffer The Pains of Being Pure at Heart broke through the tail of the last decade's blog buzz with a twee-as-fuck name and a sound that cribbed from the best parts of both My Bloody Valentine and the Cocteau Twins. Since 2007, Kip Berman has led this quartet out of the fuzzy haze and closer to a ringing clarity of sound to match the band's name. Its latest LP, Days of Abandon, won't be released until the end of April, but lead single "Simple and Sure" pairs Berman's breathless vocals with Hacienda-worthy electro-drums and gauzy synths.
The Brothers Gross Wednesday, March 19, 8 p.m. w/ Draw Blood, DJ Gabe Karabell, DJ Ryan Snowden @ Foam - $5 By Mabel Suen Midwest rock'n'rollers the Brothers Gross let loose with frantic, frenetic garage and power pop jams, occasionally taking a break to churn out a slow burner. "In the midst of today's terrible music we try to get back to the roots of when punk rock and rock'n'roll was good," the quartet self-proclaims. This hump-day dance party also features DJs Ryan Snowden and Gabe Karabell spinning everything from raw soul and punk to blues rock and hair metal.
Three Legged Race (Robert Beatty) Thursday, March 20, 7:30 p.m. @ Contemporary Art Musem - free w/ Audible Interruptions (Andrew James, Nathan Cook, Kevin Harris) By Joseph Hess Robert Beatty is equal parts audio and visual artist. His noise band Hair Police has been wildly prolific, earning accolades as a core name in experimental music throughout North America. Beatty's solo output, usually under the name Three Legged Race, further explores sound in an introspective sense. On this night, catch both aspects of Beatty's work along with a strong roster of opening acts. CAM is currently showing works from Takeshi Murata, a video artist whom Beatty has worked with in the past. This serendipitous blend of sight and sound should feel deliberate and distinct. Kevin Harris performs as part of the Audible Interruptions series, an exhibit built in collaboration with CAM. Local artists Nathan Cook and Andrew James both lend a hand to Harris on this night, making for a complex sensory experience.
Mykki Blanco Friday, March 21, 8 p.m. w/ Parisian, Pictureplane @ The Gargoyle - $10 By Mabel Suen Not a conventional rapper by any stretch of the imagination, Mykki Blanco sweats and steps across stages fearlessly, spitting eloquent lines of rhythmically delivered lyrics over acid punk beats. New York artist Michael Quattlebaum Jr. plays the part of Mykki Blanco, morphing into an abrasive femme fetale inspired by early exposure to riot grrrl, queercore and hip hop. Blanco's mixtipe, Cosmic Angel: The Illuminati Prince/ss, made waves across the Internet age. Expect a powerful performance of these songs and more during KWUR Week's Friday night showcase. St. Louis based producer Ian Jones, under the moniker Parisian, opens with his dark and moody, awe-inspiring electronic compositions. The bill also features fellow electronic artist Travis Egedy in his project Pictureplane, performing dancier jams to loosen up the room.
Young the Giant Friday, March 21, 8 p.m. @ The Pageant - $25-$29.50 By Kelsey Whipple From this 2012 show preview: Despite coming together in 2004, the members of Young the Giant didn't hit the radio or the mainstream until roughly last year. Known for years as the Jakes, the guys survived a name and personnel change before its 2011 debut drew crowds and earned the group a raucous live reputation as the little-band-that-could-jam. But good hype comes to those who wait. Named a band to watch by too many outlets to name-drop, the California quintet and its mid-tempo, croon-heavy modern rock have earned approval from even the most curmudgeonly of sources: Morrissey is a fan.
Yonder Mountain String Band Saturday, March 22, 7:30 p.m. @ The Pageant - $25-$30 By Roy Kasten From this archived show preview: Once upon a time, a string band meant hillbilly music as advanced by Roy Acuff, Charlie Poole and John Hartford. But the Grateful Dead and outdoor-festival culture changed all that. The Colorado-based acoustic rockers of Yonder Mountain String Band have long known who now calls the tune: snowboard bums, collegiate bro-grassers and summer-fest freaks. That demographic has transformed it into the quasi-string band equivalent of the Dave Matthews Band, a massively successful touring operation that cranks out live recordings faster than even its own instrumental breaks. But like DMB, YMSB is fueled by musicianship and a groove channeled into warp-speed bluegrass -- and the band has enough of a connection to country roots that even skeptics may want to ring in the new year with a hyper-driven hippie twirl.
Karmageddon Saturday, March 22, 7 p.m. w/ Middle Class Fashion, Ransom Note, Jedi Nighties @ Off Broadway - $10-$12 By Christian Schaeffer From this 2013 album review: Someday, maybe, Jenn Malzone's pen will dry up, having written dozens of sharp, biting songs about love's pitiful game of Ping-Pong. If and when that time comes, it won't be soon. About eighteen months after releasing the roundly admired Girl Talk, Malzone and her mates in Middle Class Fashion return with a fourteen-track LP and a new member in tow....It's a magnetic performance and a sweet slice of dance-pop that's already received more than a few spins on community radio in town. Chances are, you won't have to work too hard to hear these songs on the air or on stages in the coming months.
Ume Sunday, March 23, 8 p.m. @ The Firebird - $12-$14 By Christian Schaeffer Last week, much of the civilized world (and over half of your Twitter feed) descended on Austin, Texas's South by Southwest festival to hear new music, eat breakfast tacos and engage in some "dynamic brand strategizing." Now, Austin returns the favor by sending one of its finest exports to our town. Ume is a trio led by vocalist/guitarist Lauren Larson and her bass-playing husband Eric, and the music they make is marked by shoegaze's hypnotic swirl and modern pop's insistence on forward momentum. The guitars are kisses by reverb and delay, but Larson's vocals are clear and beguiling on the band's latest, Monuments.
Note: Though we wish we could, we can't feature every great show happening in town in just one measly post. Look for plenty more recommendations this Friday in our weekend shows post, and peruse the St. Louis concert calendar for more ideas any time. Let everyone know what else you're looking forward to seeing this week in the comments below, and submit show info online any time to be considered for inclusion on these lists.
RFT MUSIC'S GREATEST HITS
Remembering STLPunk.com -- How to View the Site Today and Find Your Old Profile Page "Where Did My Dick Go?" The Gathering of the Juggalos' Best Overheard Quotations The Ten Best Dive Bars in St. Louis The 15 Most Ridiculous Band Promo Photos Ever
---