Mabel Suen
Brea and James McAnally stand in the spot where the Luminary's stage will soon be erected.
"Just come to the doors that say 'Walgreens' on them -- the only ones that aren't covered in plywood," instructs James McAnally of the Luminary, regarding a meeting at the art incubator and music venue's new home-to-be at 2701 Cherokee Street.
James and his wife Brea's voices echo a greeting from somewhere in the back end of the wide-open space that's wrought with vaulted ceilings and construction debris in every direction. An estimated 1,500 hours of volunteer labor have accumulated since construction began one-and-a-half years ago, and on May 17, a grand-opening event featuring a re-brand will show just how far the Luminary has come.
See also: James & Brea McAnally: 2011 Riverfront Times MasterMind Award Winners
After raising more than $20,000 via Kickstarter toward the project in 2012, the McAnallys signed a lease on the trio of buildings on Cherokee Street. During the transition period from the Luminary's previous location off of Kingshighway, artist residencies continued with exhibitions in a temporary gallery. Light music programming included an installment of its Post Performance Series last summer.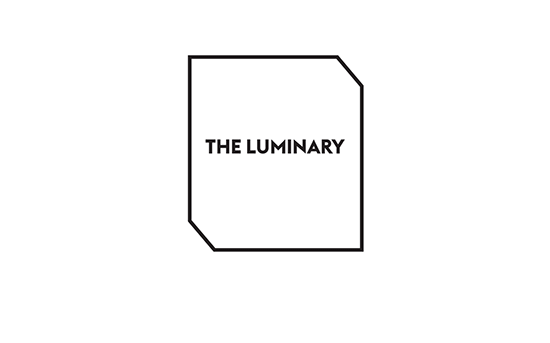 Vadim Gershman | Courtesy of the Luminary
The Luminary's new logo.
"I think we're ready to get past the construction portion and actually do what we do well -- have concerts and exhibits, and show off the programming we've actually been running that the public hasn't seen," says Brea McAnally. "We're just ready to dive in."
To coincide the grand-opening announcement, the Luminary also unveiled a new website complete with a logo rebrand and revised mission statement.
"We talk about ourselves as an incubator for new ideas and the arts as our mission statement, so early on we set on this theme that our brand is going to change all the time," says James McAnally.
"We've always existed as this place that's in between a do-it-yourself organization and a museum. We're somewhere within that kind of transitioning back and forth, but we also value music programming equally and work on a lot of projects," adds Brea. "Looking around at what's happening now, it's very malleable."
Continue to page two for more.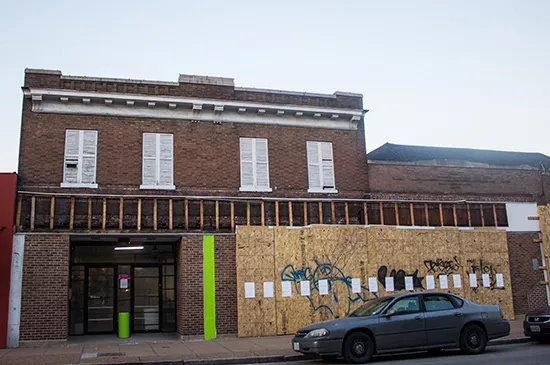 Mabel Suen
The future home of the Luminary.
As far as music programming, in some ways, it will be more of the same, says James McAnally. However, their mindset that goes into booking will take on a different approach to meet the demands of the city's rapidly progressing music climate.
"Our intial idea for the concert series was to book bands that are not otherwise playing this area, but that's not really the same question anymore with so much happening," he says. "We've been talking about doing a music residency similar to how we've done artist residencies.... We're trying to think a lot more holistic about the music programming -- not just booking cool shows but also trying to provide resources for the creative community."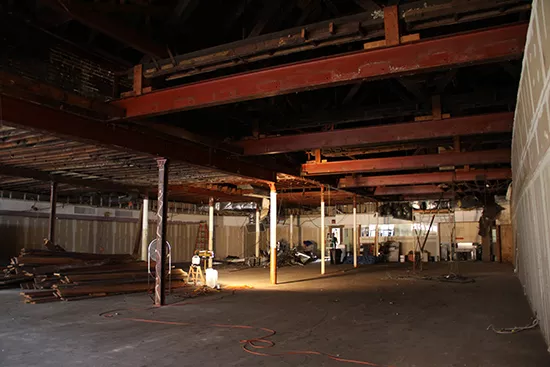 Brea McAnally
A look at the inside.
The McAnallys gesture toward the back end of 17,000-square-foot space, pointing out its original construction as a theater in 1905. At the back end of the room, where a placard from the Luminary's original location sits on the ground and remnants from the building's past life as a pharmacy, a stage will be erected alongside an in-house bar. It's a bit difficult to envision the space the McAnallys have dreamed up, but soon, we won't have to.
The Luminary's grand-opening preview event on May 17 is free and open to the public. It will feature an art auction with work from previous residents well as live music from DJ Air Bud and Evelque. For more information, check out the Luminary's website and follow it on Facebook. More on the Luminary's upcoming concert announcements as we learn it.
RFT MUSIC'S GREATEST HITS
The 15 Most Ridiculous Band Promo Photos Ever "Where Did My Dick Go?" The Gathering of the Juggalos' Best Overheard Quotations I Pissed Off Megadeth This Week, My (Former) Favorite Band The Top Ten Ways to Piss Off Your Bartender at a Music Venue
---