[image-10]
This week, the Blind Eyes go out with a bang with a final show sure to pack Off Broadway to the brim, new rock saloon Los Punk shows Cherokee how its done, and St. Louis sees plenty of big name visitors including Afroman, Kim Richey and Dr. Dog. Get the details on these shows and more in this week's picks from our critics, and as always, stay tuned for even more recommendations in this Friday's weekend best bets.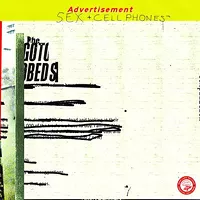 The Gotobeds Monday, March 10, 9 p.m. w/ Tiger Rider, Willis @ Los Punk - $5 By Mabel Suen With South by Southwest in full swing, St. Louis can expect to see plenty of interesting acts passing through en route to Austin and back over the next couple of weeks. Take, for instance, the Gotobeds, a catchy rock band from Pittsburgh that stops in to Los Punk, a new punk rock saloon that promises some new noise for Cherokee Street. The Gotobeds play upbeat indie rock filled with jangly guitar riffs and an occasional hard edge to cut through its poppy sensibilities. Local fem-fronted groups Tiger Rider and Willis open with their own brands of weirdo pop and rock.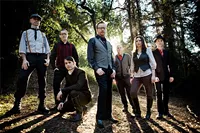 Flogging Molly Tuesday, March 11, 7:30 p.m. w/ Drowning Men, Onward @ The Pageant - $29.50-$31.50 By Katie Moulton From this 2011 show review: When the world ends, I'd like to be dancing, stomping and singing in the pit at a Flogging Molly concert. One could do worse. Last night at the sold-out Pageant, the Irish-punk band rallied the masses with a versatility that glimmered through the fusion genre formula..... At 9:30 p.m., as fans in the balcony scooted back to their seats with handfuls of Jameson shots, the stage darkened. Irish-tinged voices began to ring out a cappella. Flogging Molly then took the stage in dapper black suits and launched into new song "Speed of Darkness" at the speed of light. The mosh pit transformed into a churning green sea, swirling around a central eddy of dudes in jerseys and newsboy caps shoving the shit out of each other.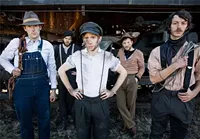 Dr. Dog Wednesday, March 12, 8 p.m. w/ Saint Rich @ The Pageant - $20-$24.50 By Jaime Lees Dr. Dog loves St. Louis and St. Louis loves Dr. Dog. Music fans here have long supported the hard working Pennsylvania act, embracing its harmony drenched, Beatles-come-jam band psych-rock and delicious live show. The band has been touring constantly for nearly a decade and it seems to always include an STL date on every tour. Dr. Dog has played at Mississippi Nights, the Creepy Crawl, the Red Sea, the Firebird (and the Bluebird), the Gargoyle, KDHX and LouFest. Its latest stop came last year as the opening act for the Lumineers at the Chaifetz Arena, and all of this hard work has paid off with a headlining show at the Pageant.
Bug Chaser Thursday, March 13, 9:30 p.m. w/ Fake Surfers, Black Panties @ Livery Company - $7 By Christian Schaeffer From this recent album review: On stage, Bug Chaser veers toward spectacle, often swelling beyond the eight members listed on this collection (and that's not including the BDSM specialist they brought onstage at this past fall's Lou Reed tribute). It's a comfort, then, that the band can be as full-bodied, engrossing and occasionally unpredictable on the Bug Chaser LP. Singer Pat Grosch is able to get your attention even if he's not physically demanding it from the stage; his vocals often stick to a monotone chant (as on the thumping, fittingly named "Motorik Steves") or bloom into a growl, as heard on the set-closing "The Real Jensen." Grosch is mixed a little low in places here, but he's also tasked with rising above seven busy bandmates; sometimes he's just another noise in the fray, and that fits.
Afroman Friday, March 14, 8 p.m. w/ The FuFops, Partners in Rhyme @ Fubar - $18-$22 By Tara Mahadevan Afroman is probably the only rapper in history to receive a Grammy nomination for getting too stoned to do anything. Who can blame him though -- who really wants to clean their room? We can only hope the 25-year-old Afroman who wrote "Because I Got High" in 2000 is still the same 39-year-old Afroman today, and that he regales his show-goers with some superb stoney stories. What else can an Afrofan hope for?
Bruxism No. 2 Friday, March 14, 9 p.m. w/ Catholic Guilt, Derek Dadian-Smith, Nyfolt, DJ Mister Ben @ Apop Records - $5 By Joseph Hess From "The Best St. Louis Noise/Experimental Shows: March 2014": BRUXISM is the brainchild of Nathan Cook, who, by day, runs the Close/Far music label and, by night, performs under the moniker N.N.N. Cook. Through this myriad work, he has formed a distinct series that focuses on providing an ample entry point into the many realms of experimental music. With Catholic Guilt and Mr. Ben of Beauty Pageant on board, BRUXISM No. 2 looks to be a little rowdier than the first.
The Blind Eyes Final Show Saturday, March 15, 7:30 p.m. w/ Jon Hardy & the Public @ Off Broadway - $10 By Bob McMahon After a seven-year run that saw the band grace the cover of Riverfront Times and win many of our publication's awards, the Blind Eyes is breaking up. The mod-pop quartet is survived by its three excellent releases, full-length albums Modernity and With a Bang and last year's World Record EP. In addition to writing some of the finest pop-rock in town, the group is known for its four years of epic New Year's Eve shows in which it and another band opened the night with respective sets of originals before combining into a monster covers supergroup. Vocalist Seth Porter once sang in a Blind Eyes song that he always hoped to go out with a bang, and so the band shall with a final concert alongside openers Jon Hardy and the Public.
Kim Richey Saturday, March 15, 9 p.m. @ Blueberry Hill - $15/$17.50 By Roy Kasten Like many Nashville artists, Kim Richey has heard her emotionally insightful songs on the radio, but most often sung by voices deemed worthy of the Music City star system. And whenever she makes a trip to the mailbox for a royalty check, she probably smiles. But Richey isn't just an exceptional songwriter, as melodic as Aimee Mann and as observant as Amy Rigby; she's also a world-class singer, with a warm alto that knows best how to make simple lines like "It's hard to hold your hand when you're letting go" ring out with full country heartache.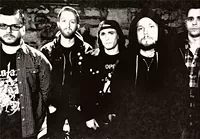 Everything Went Black Sunday, March 16, 7:30 p.m. w/ Ringworm, Resolute, Cathedral Fever @ The Demo - $10 By Mabel Suen From this 2013 profile: Everything Went Black casts a stark, moody intensity that's impossible to shake and merciless to the core. Guitars lurch forward with commanding heavy metal influence, entangled with gritty hardcore demeanor. Meanwhile, militant, deliberate drumming hits like a machine gun full of blanks to the chest. When faced with Brandon Hoffman's aggressive, stark vocals, one can't help but feel affected.
Note: Though we wish we could, we can't feature every great show happening in town in just one measly post. Look for plenty more recommendations this Friday in our weekend shows post, and peruse the St. Louis concert calendar for more ideas any time. Let everyone know what else you're looking forward to seeing this week in the comments below, and submit show info online any time to be considered for inclusion on these lists.
RFT MUSIC'S GREATEST HITS
Remembering STLPunk.com -- How to View the Site Today and Find Your Old Profile Page "Where Did My Dick Go?" The Gathering of the Juggalos' Best Overheard Quotations The Ten Best Dive Bars in St. Louis The 15 Most Ridiculous Band Promo Photos Ever
---