Screenshot from the video.
Kentucky Knife Fight frontman Jason Holler appeared on FOX 2's evening news program last night to discuss fundraising efforts the band is undertaking in order to replace its recently stolen, obliterated touring van.
As we reported back in January, KKF's van, affectionately nicknamed the Rage Cage, was stolen in broad daylight outside of Holler's home on the 3200 block on Indiana Avenue. The vehicle was found two days later at a local scrapyard, crushed to pieces.
See also: Found: Kentucky Knife Fight's Stolen Van, Obliterated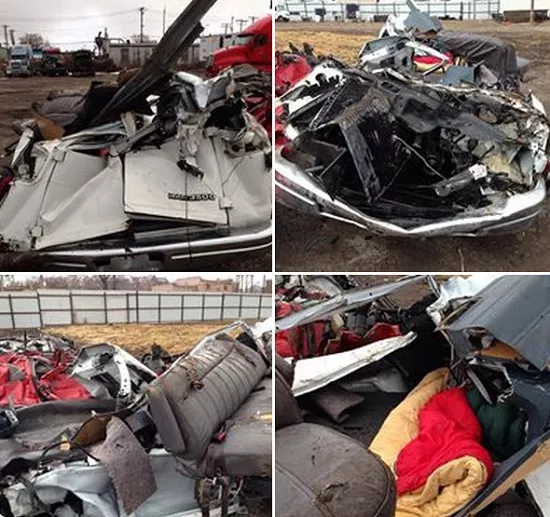 "I can't imagine they got any more than $500 for scrap," lamented Holler at the time. "But I'm sure they gutted it for parts first and sold those separate."
Over the weekend, Off Broadway played host to a benefit show to raise money for KKF to purchase a new vehicle. In addition, the band is accepting donations through its official website, offering a download of two otherwise-unreleased songs to anyone who donates any amount.
"We still need to raise a lot more money to get ourselves a new van," Holler told FOX 2. "The way we make money in this band is by touring. Now we're out a tour vehicle."
Watch the full video of the news segment by clicking the image below:
RFT MUSIC'S GREATEST HITS
The 15 Most Ridiculous Band Promo Photos Ever "Where Did My Dick Go?" The Gathering of the Juggalos' Best Overheard Quotations I Pissed Off Megadeth This Week, My (Former) Favorite Band The Top Ten Ways to Piss Off Your Bartender at a Music Venue
---