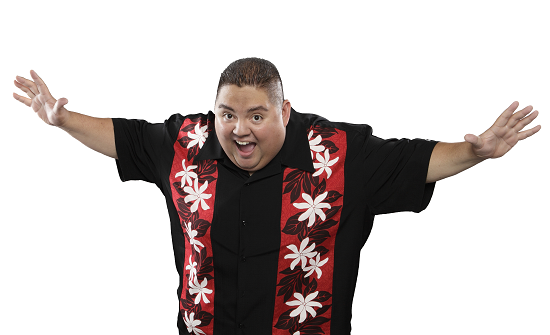 Press Photo
Gabriel Iglesias
There seems to be a new trend growing in the St. Louis comedy scene that demands the format of the traditional comedy show be disregarded. While it still isn't difficult to find a show that is exactly what you'd expect, there are also increasing opportunities to step outside of the comfort zone and share in the experience of comedians taking a risk.
For those in search of laughter or curious about the goings-on of the comedy scene in St. Louis, we will be making monthly recommendations for shows in (and near) the city. From sure-thing hilarious to fingers-crossed, "Oh God! I hope this works" affairs, Funny Events is your connection to sketch, standup, improv and everything in between and out of the box.
Gabriel Iglesias at the Peabody Opera House Saturday March 15 7:30 p.m. | $51.50
From Last Comic Standing to Magic Mike, you'll recognize a familiar face when you see Gabriel Iglesias. It's difficult for me to imagine that someone with more than 10 million views on a handful of YouTube videos wouldn't be a household name, but so it goes. Comedy is often the exception to these rules.
The self-proclaimed "fluffy" comic is the poster child for the idea that a good story is really just a stream of jokes that follows a timeline. And to top it off he mixes in sound effects and expressions that pull you right into the moment, so even if you don't follow the story, at least you have a silly face to laugh at. Top it off with a Hawaiian shirt and wham! Comedy gold.
Spring Break Forever at Lemmons Sunday March 23 8 p.m. | Free
A few years back, Lemmons hosted the occasional Friday night comedy open mic. Lemmons doesn't usually host comedy shows, so to have a situation arise wherein a loud, rowdy bar full of people is told to sit down, be quiet and listen to a comedian was initially uncomfortable for all parties. And while that's the risk bar shows always run, nowadays the running order is by choice (as opposed to luck) which helps the situation. The Spring Break Forever Showcase is hosted by comedian Michaela Moore, who's no stranger to wrangling in a bar crowd and showing them a good time.
A bar show is one that's typically held in a back corner -- or, if the comics are lucky, on a stage that's en route to the bathrooms. And while the setup isn't ideal, it's ground zero in comedy to convince someone to laugh who otherwise just wanted to have a drink. This lineup includes an assortment of comics both new and old, so you'll likely witness at least one performer learn that the man raising his beer is not saluting the performance, but is rather rudely attempting to interject. As it goes.
Confluence Comedy and Curiosities
Confluence Comedy and Curiosities at Bad Dog Bar & Grill Saturday March 29 8 p.m. | $5
From bar event to sideshow spectacle, co-host/creator of the Hodgepodge Comedy Show at Southtown Pub, Brandon Judd, has assembled a caravan of talent that is about as far a leap from traditional comedy as one can take. On the funny side the cast is Jon Venegoni, Kenny Kinds and Tommy Chamberlin, each up to the challenge of adapting their material when their soapbox finds itself in an unusual environment.
But take this as your warning now: This production is not for the squeamish, as it also includes performances by Tammi Paxton (a.k.a. Travis Detritus) whose forte is nails, and entomophagist Charles Gray. A few other "curiosities" have yet to be announced, adding to the intrigue of the event.
Continue to page two for more great comedy shows this month.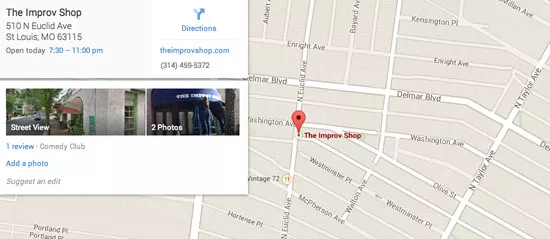 The Improv Shop
While the schedule of regular events hasn't changed, the location has. As of mid-February, the Improv Shop has officially settled into the Central West End and is now operating out of its very own theater. The group hosts a variety of weekly events, so head over to its calendar and find one that sparks your interest.
The Riverfront Times Standup Throwdown Various Locations and Showtimes
And finally (and without shame) our very own Standup Throwdown is also up and running. The competition aims to spotlight the aspiring comics in the St. Louis area. In honor of St. Louis' 250th birthday, we asked the comics to tweet a fact (true or not) using the hashtag #STLfact. Over the next week the staff at RFT will select the sixteen funniest tweets, at which point the competition will be tossed to the readers to judge the funny. The top eight will go head-to-head at the Thursday Mic Night at Fitz's, and those remaining will head to Blueberry Hill's Duck Room on April 1 for the Final Four. So keep an eye out -- specifics for the live events will be announced soon.
RFT MUSIC'S GREATEST HITS
The 15 Most Ridiculous Band Promo Photos Ever "Where Did My Dick Go?" The Gathering of the Juggalos' Best Overheard Quotations I Pissed Off Megadeth This Week, My (Former) Favorite Band The Top Ten Ways to Piss Off Your Bartender at a Music Venue
---