[image-10]
This week, check out Galactic at the Pageant, Noah Gunderson at the Demo, Water Liars at Off Broadway and more to help defrost that tid bit nipply feeling. Check out details on these recommendations and more, and as usual, stayed tuned for Friday for more suggestions on what to see in our weekend best bets post.
Soulard Blues Band Monday, March 3, 9 p.m. @ Broadway Oyster Bar - $5 By RFT Staff The Soulard Blues Band has gigged around town for more than 25 years. Most notably, its weekly residency at Broadway Oyster Bar perfectly accompanies the Southern-themed vibe complete with booze and Cajun food. Bassist and sole remaining founder Art Dwyer, a blues aficionado on local community radio station KDHX (88.1 FM), holds down the band with his casual plucked lines. The rest of the rhythm section follows suit, allowing room for solos to float between rounds of drinks and a comfortable swing.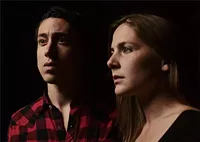 Noah Gunderson Tuesday, March 4, 8 p.m. w/ Armon Jay @ The Demo - $10 Seattle-area singer-songwriter Noah Gundersen is a spry 24 years old, but he's been performing in bands and as a solo artist since he was a teenager. Three-part harmonies, intuitive percussion and swooping violin lend an amber glow to many of Gundersen's songs; he knows the contours of folk but wants to make sure they are honed with pitch-perfect precision. He's a student of the form, no doubt -- note the heartlfelt nod to the O Brother Where Art Thou? soundtrack in "Poor Man's Son" as a hat-tip to an obvious influence -- but his lyrics and, moreover, performance make the connection from singer to song to audience as strong as new guitar strings.
Lydia Loveless w/ The Defeated County Wednesday, March 5, 8 p.m. @ Off Broadway - $10 By Roy Kasten From this 2011 show preview: All moral claims about cloning aside, grafting the DNA of Exene Cervenka onto Neko Case's helix in a Thee Headcoatees Petri dish is worth a shot. And who could blame Bloodshot Records for trying with young, Ohio-born punkabilly Lydia Loveless? Indestructible Machine, her 2011 debut for the Chicago label, presents a singer with god-given pipes and a songwriter of godless honesty, swinging between rural-route feminism, pure country calamity and anti-bullshit ass kicking. She's good enough and fierce enough to make Miranda Lambert or any other honky-tonk girlfriend from Hell hang up their revenge fantasies. Loveless is the real, country-punk, heartbreaking thing.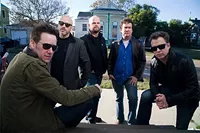 Galactic Thursday, March 6, 8 p.m. w/ The Mike Dillon Band @ The Pageant - $22.50-$27 By Tara Mahadevan Hailing from New Orleans, the group originally dubbed "Galactic Prophylactic" started out as a pretty traditional funk band, but over the years has developed its sound to include hip-hop, electronica, jazz, rock and blues. The band -- which pairs guitar and drums with a Hammond organ and saxophone -- has performed with many notable emcees and New Orleans bands, ranging from Chali 2na and Boots Riley to the Neville Brothers and the Dirty Dozen Brass Band. There are very few musical styles this funk-fusion act can't meld together. Galactic is known for their live performances and frequent touring. If you're in the mood for some wildly in-your-face live music that covers a huge range, Galactic is your band. You might want to wear some earplugs.
Peat Henry Benefit Show Friday, March 7, 8 p.m. w/ Faultfinder, Shaved Women, Lumpy & the Dumpers, The Conformists, Life Like, The Funs, Catholic Guilt @ The Heavy Anchor - $5 By Mabel Suen Kansas City's Faultfinder consists of St. Louis ex-pat Don Beasley on guitar along with bandmates Ben Biersmith on drums/vocals, Mookie Ninjak on bass/vocals and Steve Shoup on guitar. The four-piece creates aggressive punk that Beasley likens to a mix of Black Sabbath and Flipper, or maybe a metal version of Crass. Past these base-level comparisons, the group creates a unique sound that's entirely up to individual interpretation. Songs are built from the bottom up organically, spiked with half-yelled, half-growled confrontational storytelling. Forceful, from-the-gut punk switches from grimy down-tempo drudgery in one song to fast-paced guitar noise and percussive thrashing in the next.
Keller Williams Friday, March 7, 8 p.m. w/ More Than A Little @ The Pageant - $22.50-$25 By Brett Gillin From this 2010 show preview: Keller Williams is a one-man jam band -- although not in a strap-a-dozen-instruments-to-yourself kind of way. The Virginia native is just a jack-of-all-musical-trades who blends bluegrass, folk, rock, reggae, jazz and electronic music into a wholesome, patchouli-soaked sound. He's released [twenty] albums since 1994, including last year's [Funk]. And in a move that ensures undying loyalty from his fans and unending supplies of digitally available live music, Williams also encourages his fans to record and share his live shows, despite the fact he's shilling a couple officially released live albums.
Water Liars Saturday, March 8 , 9 p.m. @ Off Broadway - $8-$11 By Roy Kasten In time, Justin Kinkel-Schuster, lead singer of Mississippi-based band Water Liars, may well be reckoned one of our finest songwriters -- not just of his former home of St. Louis, but of America. That's a big claim, but on Water Liars' third and self-titled album, released this month by Fat Possum Records, Kinkel-Schuster, cohort Andrew Bryant and new member GR Robinson aim big, even when playing quietly. They channel their inner Neil Young and Alex Chilton for a strung-out, dreamy and sometimes thundering song-cycle of departures and arrivals in this wide-open and unpredictably storied land.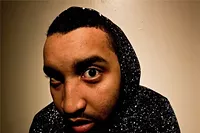 Steddy P. & DJ Mahf Saturday, March 8, 9 p.m. w/ Tef Poe & Rockwell Knuckles, Farout, Mad Dukez & Fresh Kils, KO3, Looprat @ The Demo - $8-$10 By Tef Poe From this 2013 write-up: DJ Mahf and Steddy P are members of the Indyground collective. For those who are newly tuned in to the movement, this an indie hip-hop label based in Missouri, mirroring the likes of Strange Music in terms of potential and growth projection.... The label's most notable act to date would probably be the MCSteddy P. He has collaborated with some of the best MC's in the Midwest, touring nearly every region in the United States. His partner in crime is DJ Mahf, a St. Louis legend on the wheels of steel and no stranger to large crowds himself. Mahf most recently rocked the turntables at the Superbowl and brings a built in fanbase of true music lovers to the table.
Wakey!Wakey! Sunday, March 9 , 8 p.m. w/ Jillette Johnson, Cannon Field @ The Demo - $12 By Roy Kasten From this 2010 show preview: In Tristram Shandy, Laurence Sterne argued that a name was destiny -- a theory that bodes ill for Michael Grubbs and his band, Wakey!Wakey! The title of the Brooklyn band's proper full-length debut, Almost Everything I Wish I'd Said the Last Time I Saw You..., devours alt-weekly word counts, just as it snarfs up a buffet of crisp piano ballads, brash musical theatrics, brooding politics and semi-realized indie-rock ambition. What Wakey!Wakey! lacks in focus it makes up for with Fray-esque string zing, dance-till-you-forget-you're-a-hipster rhythms, poignant harmonies and mostly unpretentious, from-the-heart-not-the-head lyrics. Wakey!Wakey! isn't the next big band on the horizon, but it might be the jolt romantic piano pop lovers need.
Note: Though we wish we could, we can't feature every great show happening in town in just one measly post. Look for plenty more recommendations this Friday in our weekend shows post, and peruse the St. Louis concert calendar for more ideas any time. Let everyone know what else you're looking forward to seeing this week in the comments below, and submit show info online any time to be considered for inclusion on these lists.
RFT MUSIC'S GREATEST HITS
Remembering STLPunk.com -- How to View the Site Today and Find Your Old Profile Page "Where Did My Dick Go?" The Gathering of the Juggalos' Best Overheard Quotations The Ten Best Dive Bars in St. Louis The 15 Most Ridiculous Band Promo Photos Ever
---