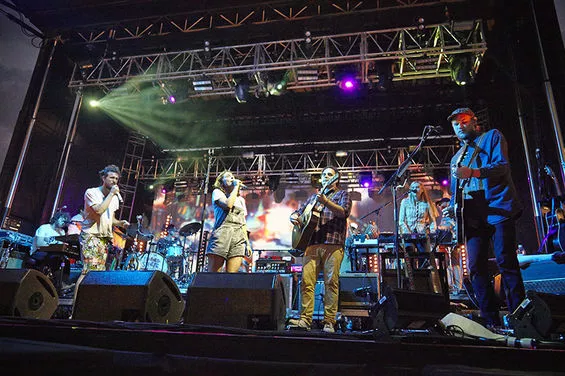 Steve Truesdell
Edward Sharpe and the Magnetic Zeros at LouFest this year.
Our beloved St. Louis -- celebrating its 250th birthday this year -- is on an uptick. The city has tech startups out the wazoo, gets recognized for all kinds of cuisine and is one of the most literate cities in the nation. Basically, we're surrounded by awesome stuff at all times.
But new residents and visitors also are flocking to St. Louis because of its music community, which has grown significantly in national visibility over the past five to ten years. Earning a reputation for both quality and quantity, the Gateway City has plenty of festivals that stack lineups of nationally known artists for surprisingly low (or free) ticket costs. In fact, we may even get another one downtown in 2015! In the meantime, here are five local music festivals that keep the tourists visiting, the music playing and the beer flowing.
See also: St. Louis City Committee Talks of New Major Downtown Music Festival
Theo Welling
The Killers at LouFest in 2013.
LOUFEST
When the inaugural LouFest was announced way back in 2010, we were excited but secretly wondered if this was going to be a one-and-done deal. A large-scale festival in Forest Park sounded like a good idea, but could it really work? Well, it could and it did. Over the years, LouFest has drawn major acts like Built to Spill, the Hold Steady, the Flaming Lips and Girl Talk while also spotlighting great local talent. In 2013, LouFest's local founders teamed up with C3 Presents (which manages Lollapalooza and the Austin City Limits Festival) to offer the festival's best headliners yet of Wilco, the Killers, the National and Alabama Shakes, drawing its largest and most diverse crowd so far.
Learn more: loufest.com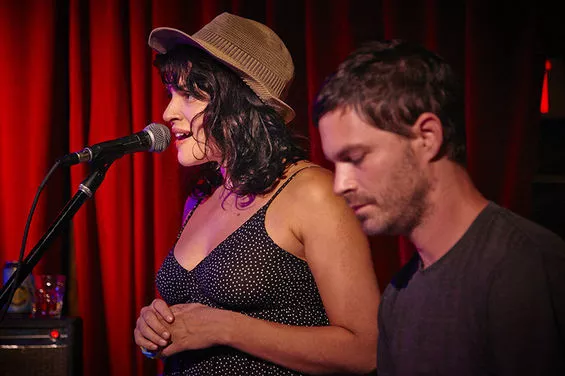 Steve Truesdell
Norah Jones and Cory Chisel's band at the Open Highway Music Festival in 2013.
OPEN HIGHWAY MUSIC FESTIVAL
In 2012, Steve Pohlman and John Henry coordinated Off Broadway's first Open Highway Music Festival after noticing regional and national interest in "red dirt" music -- a combination of earthy country with good old rock & roll. The four-day event was a near-sellout each night, so Pohlman and Henry upped the ante in 2013 with a broader scope of musicians and genres. The gambit worked, with folks traveling from all over to see Lucero, JC Brooks & the Uptown Sound, Murder by Death and more. Concertgoers received an extra treat during the first night when Americana great Cory Chisel brought out Norah Jones for a surprise performance.
Learn more: offbroadwaystl.com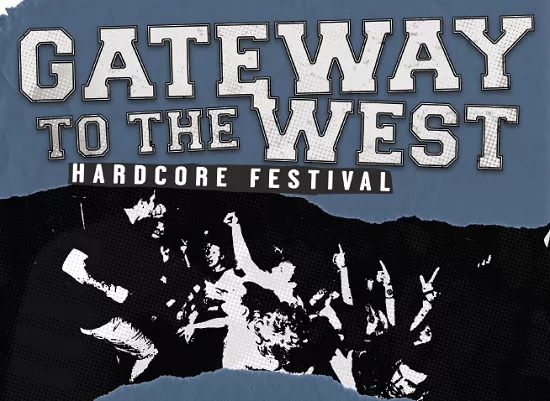 GATEWAY TO THE WEST FEST
These family-friendly, sunshine-on-our-shoulders events are great, but they don't necessarily get the job done for all music lovers. Enter Gateway to the West Fest, a hardcore-punk bonanza not for the faint of heart. As one of the largest hardcore events in the region, Gateway to the West Fest has brought out the big guns for six installments since its debut in 2005, delivering Blacklisted, Bitter End, No Class, Rival Mob, Cast Aside and more to St. Louis venues and rabid fans. In recent years, local hardcore promoter and fest founder Adam "The Devastator" Greer handed the baton off to local tattoo artist/hardcore scene veteran Donna Klein to expand the fest even more, bringing hardcore fans in by the van full from all over the Midwest.
Learn more: gatewaytothewestfest.tumblr.com
Continue for more festivals that draw national crowds.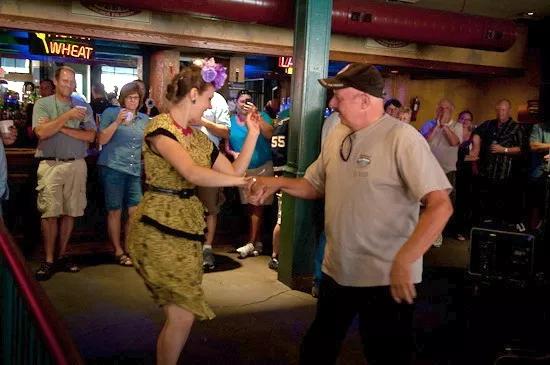 Brian Heffernan
Miss Jubilee and a fan at the Big Muddy Blues Festival in 2012.
BIG MUDDY BLUES FESTIVAL
With the Bluesweek Festival moving to Chesterfield this year, the Big Muddy Blues Festival practically has the downtown summer blues market cornered -- not that it needs help. Big Muddy draws about 60,000 music lovers each year to Laclede's Landing to hear all manner of the blues and related genres: R&B, rockabilly, gospel, jazz and more. Even though the festival draws some hefty headliners -- recent years have given us the Reverend Horton Heat, Walter Trout, Booker T. and Joe Louis Walker -- the region's largest blues event takes pride in showcasing rising local talent. And don't even get us started on how well festival organizers weathered Hurricane Isaac's wrath in 2012 -- they deserve a golden harmonica for that one.
Learn more: bigmuddybluesfestival.com
Kholood Eid
Ann Wilson of Heart at Fair St. Louis in 2012.
FAIR ST. LOUIS & CELEBRATE ST. LOUIS
With food, games, art, fireworks and music serving as catnip for a family vacation during Independence Day weekend, Fair St. Louis has been enticing concertgoers of all ages for decades. The festival has grown beyond July 4, though; in recent years, Fair St. Louis has added Celebrate St. Louis concerts throughout the summer, bringing even more nationally recognized talent to the Gateway City. Visitors and natives alike have enjoyed Heart, Ray Charles, Neon Trees, Josh Turner and more under the Arch, but that tradition changes this year when Fair St. Louis moves to Forest Park.
Learn more: fairsaintlouis.org
RFT MUSIC'S GREATEST HITS
The 15 Most Ridiculous Band Promo Photos Ever "Where Did My Dick Go?" The Gathering of the Juggalos' Best Overheard Quotations I Pissed Off Megadeth This Week, My (Former) Favorite Band The Top Ten Ways to Piss Off Your Bartender at a Music Venue
---