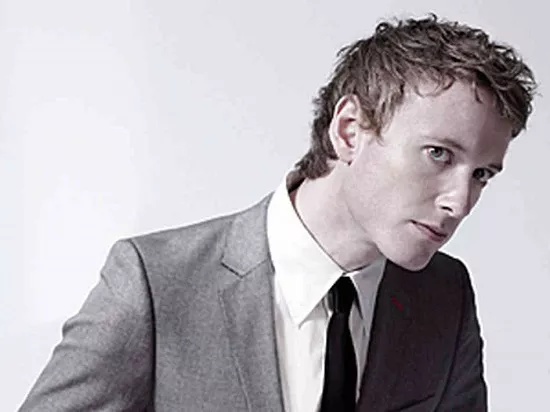 Teddy Thompson, son of British folk-rock musicians Richard and Linda Thompson and a highly regarded artist in his own right, will be performing at the Pageant this Wednesday, and RFT Music has two tickets to give away!
To win, simply tell us why you deserve to go. Be creative! You may enter in the comments below -- make sure you include some way of contacting you, as well as your full name so you can pick up your tickets. We will announce the winner here by 5 p.m. Wednesday.
Senior RFT Music writer Roy Kasten interviewed Thompson this week in anticipation of the show. Here is an excerpt:
Well into the second decade of his career as a songwriter, singer and producer, Teddy Thompson has managed, if not the impossible, surely the improbable feat of creating his own musical identity while still connecting deeply and meaningfully with the music of two formidable musician parents. Together, his parents Richard and Linda Thompson were the gold standard for British folk-influenced rock, and their first child, Teddy, was born just as the two were making some of their finest music and grew up just as the pair's marriage and collaboration would collapse.

No one would have blamed the young musician if he'd fled all of that history, and while his music is distinctly indebted to country and pop forms -- the lush arrangements of his most recent album, Bella, being the must striking case in point -- Teddy Thompson knows how good family-fueled music can be, how it really sounds and feels like nothing else. At the age of 38, he's truly made the most of his inheritance.
Watch the music video for Thompson's "Looking For a Girl" below:
RFT MUSIC'S GREATEST HITS
This Incredible Make-A-Wish Teenager Went to the Gathering of the Juggalos, Got a Lap Dance (NSFW) Crotching Whiskey at the Justin Bieber Concert and Getting Thrown Out: A Review The 15 Most Ridiculous Band Promo Photos Ever The Top Ten Ways to Piss Off Your Bartender at a Music Venue