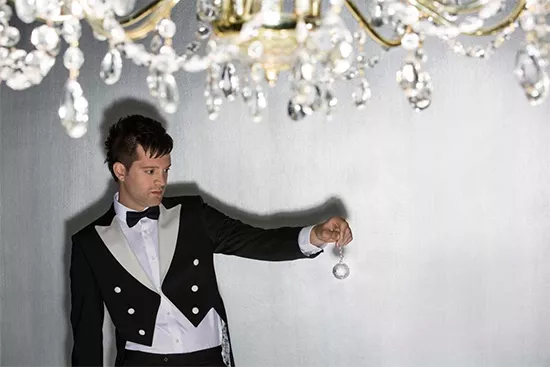 Mayer Hawthrone - Thursday, February 20 @ The Pageant.
It's President's Day! Kick off the week with a rousing show at Livery Company featuring some south city rappers. For more hip hop this week, plan on checking on the Third Annual J Dilla Tribute featuring some of the city's best as they pay homage with a jam-packed bill of local talent. From indie pop and thrash to experimental sounds from the New Music Circle's next installment, there's plenty to see this week -- including the Barenaked Ladies at this year's Soulard pet parade. Read on for our recommendations.
Barely Free Partial Prisoners Monday, February 17, 9 p.m. w/ Gary K. Hurst, Seymour Justice, Living Room Lava @ Livery Company - free By Joseph Hess From this 2013 profile: Barely Free melds noise and hip-hop and pushes the whole affair through a punk rock filter. Performances are weird but refreshing, and Cohen anchors the sound with lyrics, letting all else go completely haywire. LaChance swats at a theremin while gripping a table full of noisy toys to the service of Cohen's vocal howling, which includes frequent off-mic screaming. Cohen's brainchild feels just as home in a night club as it does in a dusty South City basement.
Aviator Tuesday, February 18, 9 p.m. w/ Grammer, Dissention @ Livery Company - $5 By Jimmy Eberle From "The Best St. Louis Punk/Hardcore Shows: February 2014": Massachusetts' Aviator plays a very deep, honest style of melodic post-hardcore in the vein of Modern Life is War or Defeater. Cut away the eBay price-hikes and fairweather fans and you have an overall intense hardcore show that brings back memories of the Lemp Arts Center shows when Adam the Devastator booking. Memory Lane aside, bring your five bones for the suggested donation and wigout on the dance floor.
Richard Thompson Wednesday, February 19, 8 p.m. w/ Teddy Thompson @ The Pageant - $25 By Roy Kasten The Coen Brothers' Inside Llewyn Davis hasn't made folk music cool again -- as if anything could -- but it does capture the pathos and comedy of its waning revival in the '60s. But the American scene had nothing on the UK, where musicians like Richard Thompson tapped into something so archetypal and yet so complex it had the force of musical revolution. When Thompson plays the acoustic guitar -- as he will as a solo performer at the Pageant -- the whole promise of the instrument comes into earshot, sometimes in a single break on a lone piper's tune. Thompson is that rare performer who can stand and deliver better than any band -- unless it's a band he's leading. Wearing his father's influence lightly, opener Teddy Thompson has made his own way through the prism of a pop crooner's voice.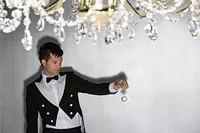 Mayer Hawthrone Thursday, February 20, 8 p.m. w/ Quadron @ The Pageant - $20-$24.50 By Roy Kasten Mayer Hawthorne (née Andrew Mayer Cohen) knows how to win over soul-revival skeptics, even if he's cutting in just as the slow-dance groove is hitting peak pheromone exchange. Looking like the prep-school class president you always wanted to hate -- but couldn't because he was too damn smooth -- Cohen may have never had a musical thought that Curtis Mayfield didn't think up first, but only a stick-up-the-ass purist wouldn't move that backside to his impeccable samples and hard-funking band. Especially when he's convincingly calling out for the rebirth of his not-quite-native Detroit in the career song "A Long Time." Danish duo Quadron starts this party with a disco-fied take on dance-floor pop.
Tristen Friday, February 21, 8 p.m. w/ Brave Baby, Optimus Rex, Black Bears @ The Firebird - $12-$14 By Christian Schaeffer Tristen Gaspadarek knows the gifts and limitations of geography. Born outside Chicago and now a resident of Nashville, she simply sounds like a smart amalgam of modern pop and timeless songwriting. Her voice, the instrument prized above all else in Music City, can be clear, confident, quavering and mysterious in short order. That voice is front and center on her latest, CAVES, the 2013 album that followed her breakout Charlatans at the Garden Gate. On the album, she revisits some of the sounds and themes of her previous work, with an emphasis on bewitching synths and a reimagined take on '80s glam.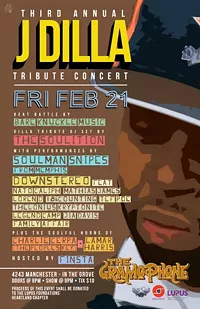 Third Annual J Dilla Tribute Concert Friday, February 21, 9 p.m. @ The Gramophone - $10-$13 By Tara Mahadevan For the last three years, the St. Louis hip-hop community has honored the memory of legendary producer J Dilla by holding a tribute concert in February. Why February? Well, it's the month of both Dilla's birthday and passing, as well as the month when his last album dropped, the hip-hop classic Donuts. This is the Gramophone and Downstereo's third collaboration celebrating the life and work of "The King of Beats." RIP Jay Dee. : This show's lineup is ridiculous, featuring over ten acts including Nato Caliph, Mathias James, 18andCounting, Thelonious Kryptonite and Family Affair, backed by the funky Downstereo. And even before the tunes begin, Bare Knuckle Music is presenting a beat battle. Arrive early and stick around or miss out.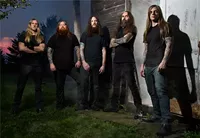 Skeletonwitch Saturday, February 22, 9 p.m. w/ ThorHammer, Voyage of Slaves - From this 2013 interivew @ The Firebird - $10-$14 By Kyle McNeil From this 2013 interivew: Ten years after emerging from the basements and DIY spots of Athens, Ohio, the blackened thrash-metal masters of Skeletonwitch still ride strong and fast. No stranger to the road, Skeletonwitch has paid its dues with hundreds of thousands of miles traveled and innumerable stages leveled.
Joshua Abrams' Natural Information Society Saturday, February 22, 7:30 p.m. @ Joe's Cafe - $10-$20 By Mabel Suen Chicagoan Josh Abrams's unique sound stems from the utilization of a guimbri as his primary instrument of choice. Natural Information augments the driving guimbri with layers of harmonium, drums, electric guitar and autoharp. The three-stringed animal hide bass, traditionally used by Gnawa of North Africa in healing ceremonies, provides a pleasantly tinny, melodic timbre that in his songs, bounces playfully between his backing band's psychedelic jazz-fueled momentum. New Music Circle's latest showcase takes place at Joe's Cafe, a memorable setting to behold in itself.
Barenaked Ladies Sunday, February 23, 1 p.m. @ Soulard Neighborhood - free By Scott Heisel From this 2010 show preview: Barenaked Ladies fans -- don't lie, you know you're out there -- had quite the scare when co-vocalist Steven Page (a.k.a. the one who doesn't rap) announced he was leaving the band in early 2009. His departure did little to slow down the Canadian pop-rock institution, however. The Page-less album, All in Good Time, was the group's highest-charting release in the United States in nearly a decade, and the group even had a Ben & Jerry's ice-cream flavor ("If I Had 1,000,000 Flavours") named after one of its classic songs. It's the perfect thing to eat when you're lying in bed (just like Brian Wilson did) or as a dessert after a big plate of chicken (might we recommend Chickity China -- it is the Chinese chicken, after all).
Note: Though we wish we could, we can't feature every great show happening in town in just one measly post. Look for plenty more recommendations this Friday in our weekend shows post, and peruse the St. Louis concert calendar for more ideas any time. Let everyone know what else you're looking forward to seeing this week in the comments below, and submit show info online any time to be considered for inclusion on these lists.
RFT MUSIC'S GREATEST HITS
Remembering STLPunk.com -- How to View the Site Today and Find Your Old Profile Page "Where Did My Dick Go?" The Gathering of the Juggalos' Best Overheard Quotations The Ten Best Dive Bars in St. Louis The 15 Most Ridiculous Band Promo Photos Ever
---