[image-10]
This week, Darin Gray makes a special in-store appearance at Apop Records, the Hold Steady revisits Off Broadway, Greg Brown plays the Sheldon Concert Hall and the Firebird celebrates its fifth birthday. Check out these show previews and more after the jump, and stay tuned for more picks for the weekend on Friday.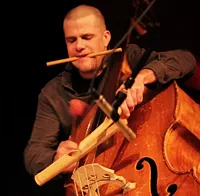 Darin Gray, William Tyler, Joe Westerlund Trio Monday, January 27, 7 p.m. w/ DJ Ghost Ice @ Apop Records - free By RFT Staff From this 2012 write-up: Between his family life in Edwardsville, Illinois, and his tours of Japan alongside folks like Jim O'Rourke and Wilco drummer Glenn Kotche, local performances by Darin Gray are rare. At a New Music Circle-curated show at the Kranzberg Arts Center with Chris Corsano and Dave Stone, Gray summoned the pent-up energy of the four-plus years since his last St. Louis performance and took it out on his upright bass. Strings were beaten with sticks, and an amplifier internally combusted. At the climax, he blew into a trumpet mouthpiece attached to a tube which he swung above his head as his bass lay lifeless onstage. It was enlightenment through aggression, cementing Darin Gray's reputation as our most creatively and physically dangerous musician.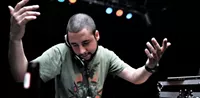 DJ Mahf Tuesday, January 28, 10 p.m. @ Pin-Up Bowl By Blair Stiles From the 2013 RFT Music awards: DJ Mahf works from some place in his brain that pumps out enough enthusiasm to make his work look easy. Performing with a chilled zeal, the Indyground DJ interplays dense minutes of thumping samples with crackling movie clips and fine-tuned, one-and-two-handed scratches. He has already banged around Kansas City's spirited Middle of the Map Festival with labelmate Brett Gretzky, crossed the northern American border and cut and pasted for Red Bull's Thre3style competition this year. Whether live or replayed through Indyground's streaming footage, Mahf exudes the enjoyment he feels: In tempo he bobs at the waist, moving faster in the moments when he is inundated with the floor's energy, always looking pleased. It is Mahf's obvious enjoyment of his craft that puts his sets so squarely in the spotlight.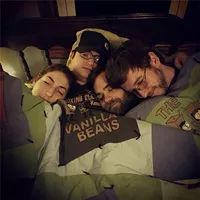 The Vanilla Beans Wednesday, January 29, 9 p.m. w/ Southern Lights, Stealing Silver, Riley Adkisson @ Foam Coffee & Beer - $5 By Alison Babka From this 2013 write-up: Ahhhh, the crème brulée at the end of our meal of bands. Despite having a name that conjures up the blandest ice cream flavor out there, the Vanilla Beans are rooted in shockingly vibrant tastes. Pop, electronica and dance all go into the pot, enhanced by some grungy vocals. If Motion City Soundtrack and local dance-pop group Née had a baby, it would be the Vanilla Beans. And that's one baby we'd gladly eat!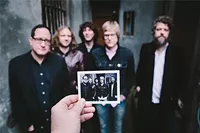 The Hold Steady Thursday, January 30, 9 p.m. w/ Tim Barry @ Off Broadway - $20-$23 By Kiernan Maletsky From this 2011 show review: The Hold Steady started out as a band of dudes who were too old for this scene shit. So they told some stories and stretched some truths and painted in wailing guitar solos and satisfying beat kōans about the blaze of youth. These have always been delivered with an empathy that borders on embodiment. For the duration of a Hold Steady show, everyone in the building (or the field, in this case) is a prom queen on a bender, a burnout on the road, a Christian trying out some new things. We all sing woah-ohh choruses, and giddy front man Craig Finn's demeanor blows straight backward past youth to infantile. He crashes around the stage, arms akimbo and outstretched like wings, grinning wide, excitedly hurling spit into the crowd on a few key lines. How he musters this much joy for songs he's sung endlessly for years seems almost suspicious, until you remember he's been summoning bygones since day one. There's no risk of him losing touch with his material because it was always documentation rather than diary entries.
Greg Brown Friday, January 31, 8 p.m. w/ Bo Ramsey @ Sheldon Concert Hall - $35-$40 By Roy Kasten Greg Brown is a force of folk poetry masquerading as a force of rock & roll nature, or vice versa, depending on which way the muse is howling. Since first recording with primeval blues stalker Bo Ramsey in the '90s, Brown has been on a mission to frighten away the Prairie Home Companion audience that long sustained him, though that base has stuck with him through every thump and growl. He's rewarded his fans with a body of work only rivaled by John Prine and Townes Van Zandt in the post-Dylan folkosphere. Brown's lyrics still evoke the bliss of rural Midwestern life, but when he digs into the American underbelly he makes the blues truly his own.
Street Fighting Band Friday, January 31, 8 p.m. @ The Pageant - $10 By Alison Babka You can't always get what you want, as they say, but sometimes you get what you need. Thankfully, local Rolling Stones tribute group Street Fighting Band is here to give St. Louis what it needs, since Mick Jagger and the gang last visited town way back in 2006. Street Fighting Band -- a supergroup of outstanding Gateway City musicians from the Feed, the Incurables, Funky Butt Brass Band, Via Dove and more -- brings the legendary stage performances of its British Invasion heroes to life through tight song arrangements and flashy showmanship. The group's show is nearly three hours of "only rock & roll," but we definitely like it.
Roky Erickson Saturday, February 1, 8:30 p.m. @ The Firebird - $25-$27 By Christian Schaeffer Fans have become skeptical of artists touring well into their AARP years, but there's something special about 66-year-old Roky Erickson's stop in St. Louis this week. His story could have ended much more tragically; after breaking ground with the Texas psych band 13th Floor Elevators, Erickson fell into a spiral of drug use that led to a psychiatric horror show of shock treatment and Thorazine. But a late-career revival, emboldened by a record made with Okkervil River and a documentary named after his best-known song, "You're Gonna Miss Me," has given Erickson a well-deserved second life onstage. His tourmates the Black Angels, a swirling psych powerhouse itself, will headline the show. This show serves as a birthday party of sorts for the Firebird, which is celebrating five years of bringing loud, righteous acts to a town that they otherwise may have skipped over.
No Depression: A Tribute to Uncle Tupelo Saturday, February 1, 8 p.m. w/ The Dive Poets, The Vondrukes, Melody Den, Brothers Lazaroff, The Trophy Mules, Fred Friction, Cree Rider Family Duo @ Off Broadway - $10-$13 By Annie Zaleski An adaptation of this 2010 show preview: One could say that KDHX's latest theme night, "No Depression: A Tribute to Uncle Tupelo," is unnecessary. After all, it's difficult to find a night in town when local bands aren't somehow paying homage to the alt-country pioneers, whether in spirit or in practice. But twenty years ago, both before and after the release of its landmark LP, No Depression, Jeff Tweedy, Jay Farrar and Mike Heidorn played several shows at Off Broadway. To mark that occasion, artists such as the Dive Poets, the Vondrukes, Melody Den, Brothers Lazaroff and Fred Friction will be playing the ragged, searing sucker punches that put the St. Louis music community on the map.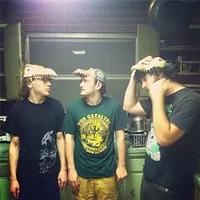 Yautja Sunday, February 2, 9:30 p.m. w/ Cathedral Fever, Nos Bos @ CBGB - free By Mabel Suen Nashville's Yautja plays a furious blend of death metal, hardcore and grind-punk. The three-piece takes a two week tour ahead of the release of its first full-length album, Songs of Descent, via Forcefield Records. Each of its pummeling tracks barely top out over sixty seconds, so don't blink. With the ferocity of hardcore and technicality of metal, Yautja effectively tears through short, intense songs with nary a beat left behind in its shred-heavy dust. Local openers Cathedral Fever and Nos Bos fill the bill with enough thrash and catchy punk riffs to add some well-deserved grime to the lineup. The show's free for all to see, but bring some bucks to fill the touring band's gas tank.
Note: Though we wish we could, we can't feature every great show happening in town in just one measly post. Look for plenty more recommendations this Friday in our weekend shows post, and peruse the St. Louis concert calendar for more ideas any time. Let everyone know what else you're looking forward to seeing this week in the comments below, and submit show info online any time to be considered for inclusion on these lists.
RFT MUSIC'S GREATEST HITS
Remembering STLPunk.com -- How to View the Site Today and Find Your Old Profile Page "Where Did My Dick Go?" The Gathering of the Juggalos' Best Overheard Quotations The Ten Best Dive Bars in St. Louis The 15 Most Ridiculous Band Promo Photos Ever
---