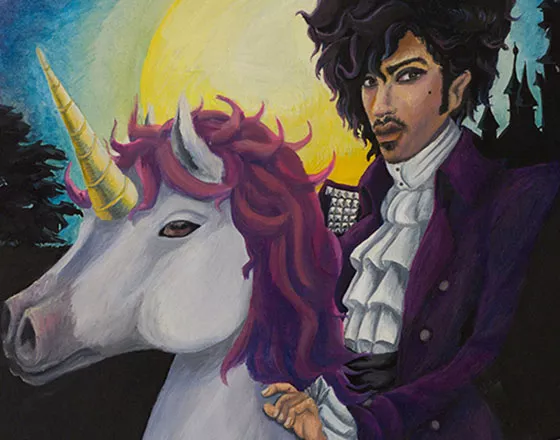 Redefinition is one of the things true Prince fans have loved about him all these years. From his many different backing ensembles, his nicknames (or lack of a name), and his emergence on social media, the only thing that stays the same is that nothing stays the same. After the Super Bowl, his purple highness will appear on New Girl, and help Zooey Deschanel redefine the possibilities of sitcom television.
What better way to show some appreciation than to take part in some creative interpretation of Prince's appearance? Some of the finest Prince fan art can be found and purchased on Etsy, and you can sample it below.
Above: Prince riding on a Unicorn... it's totally possible. Print by unicornatopia.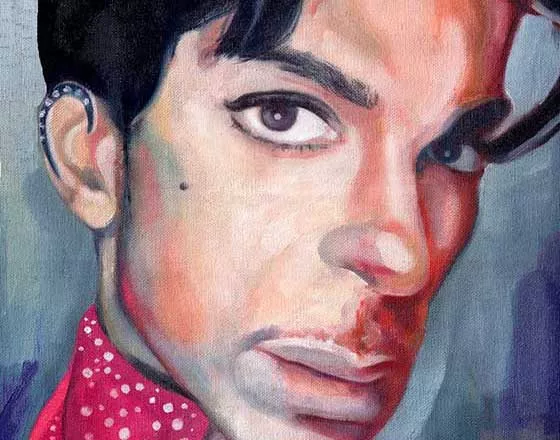 We're loving the wide-angle perspective of Prince in this painting by theSecondFace on Etsy.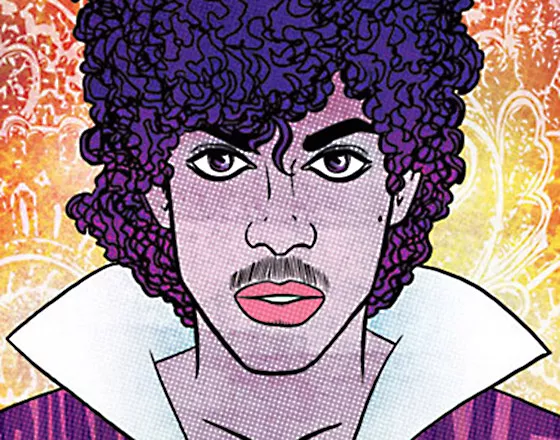 This Purple One Loves You print by RobOsborne has a modern, gaudy Lichtenstein feel.
Continue to page two for more.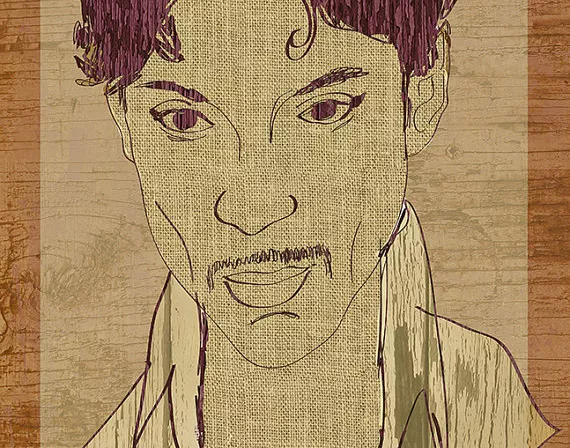 Prince looks dreamy in sepia in this limited edition print by dosecreative.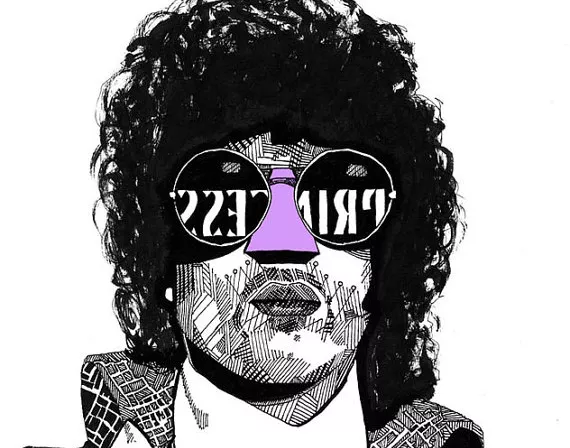 We're getting more of a Bob Dylan vibe from this print by bluemovers titled 'Princ(ess)'.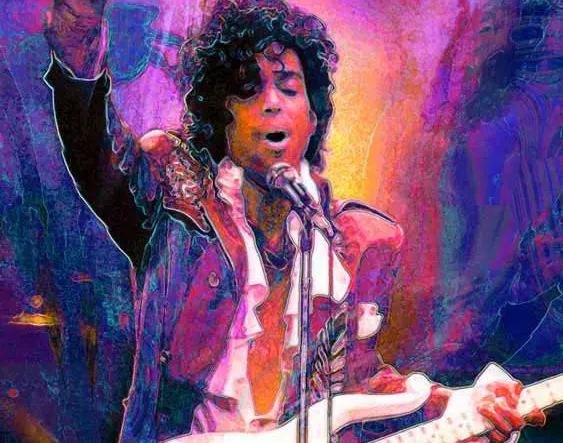 You can't go wrong with psychedelic wall art. Print by EisnerArt on Etsy.
RFT MUSIC'S GREATEST HITS
The 15 Most Ridiculous Band Promo Photos Ever "Where Did My Dick Go?" The Gathering of the Juggalos' Best Overheard Quotations I Pissed Off Megadeth This Week, My (Former) Favorite Band The Top Ten Ways to Piss Off Your Bartender at a Music Venue
---